Happy Wednesday!
After reading House of Salt and Sorrows by Erin A. Craig and not hearing too much buzz about it online, I decided to write a non-spoiler review in case it sounds like something you would be interested in picking up.
This is a young adult book inspired by the story of "The Twelve Dancing Princesses" and it released in August of 2019. I loved this story when I was younger so I was very intrigued and interested in picking up this book. Here is a quick synopsis of the book in case you have never heard of it:
House of Salt and Sorrows follows Annaleigh who is one of eleven other sisters, the princesses of the Salann Islands. Once again, she finds herself at a funeral for another one of her sisters and now, only eight remain after the supposed curse that affects her family takes another. 
When Annaleigh becomes swarmed by gruesome, ghostly visions and her sisters begin disappearing to balls in the middle of the night in places unheard of, she begins to wonder if it really is a curse that killed her sisters, or if something dark is at play. She must discover the truth before death takes another one of her sisters, or finally takes her. 
I will not lie, my expectations were fairly high going into this book and while I liked it, it did not live up to my hype. However, I did enjoy my time reading it and had a lot of fun! There were strong aspects of the story and some weak ones as there always are, and I was happy to have a story featuring one of my favourite fairytales.
The first thing I want to comment on is the cover because I think it is GORGEOUS. I love covers with the ocean on them and this is covered in pretty shells and various shades of blue. Definitely worth the purchase to showcase on my shelves! I also love how it has octopi tentacles to allude to the darker elements of the story…very nice touch.
When I skimmed Goodreads reviews of this book, I noted that a few talked about how creepy the story was. Now, I do not get creeped out or spooked often, but they were right, towards the end of the book, the story took a dark twist that I enjoyed. Some parts made my skin crawl and I was pleasantly surprised that a book could still do that to me. This was mostly towards the end, but the whole book does have dark elements that I personally enjoy most. Towards the end of the book was also when the story had me the most interested.
The story was its strongest aspect. While it did fall flat at times, overall, I was curious to see how it ended. This kept me flipping the page and each time, wondering who would be the curse's next victim and also who was the mastermind behind this all. Once the balls came into place too, I wanted to know more about them. The mystery aspect was what allowed me to hold on during all 400 pages and get through them in only a few days.
Honestly, I did like the world because of the role their gods played in it. I thought it was unique compared to other books and I enjoyed learning about the religion. We didn't dive too deep into it, however, so I would have liked to see more of that. I also would have enjoyed more description of the world, but the bit that we did get intrigued me.
Sadly, the scenes at the balls failed my expectations. This was what I was most excited for but I felt like the explanation for it at the end of the story was rushed. It was an interesting take though, but if it had more development and thought put into it, it would have greatly benefited. Ugh, it is hard describing this without giving away spoilers!
The characters did suffer I think, because of the large cast of them that we followed. Some authors can pull this off, obviously, like Rick Riordan or Cassandra Clare, but in House of Salt and Sorrow, no character really stuck out to me. Annaleigh is our main character and the point of view we follow, and sometimes, I could feel her growing stronger but then some cliche plot point or stereotypical aspect would crush any growth or interest I was developing towards her. The sisters were the same. They were a very large part of the book yet I felt they all blurred together with only a few shining moments here and there. But, most of all, the side characters suffered. I do not even think I can mention any of there names. Even if they appeared multiple times, I honestly felt like most of them could have been cut without any loss to the story.
There was a romance in this book but…honestly, I am not even going to say much about it. All I will say is that I thought the author was going to take it one way, which would have been very refreshing to see, but then she didn't and I was disappointed because of that.
My biggest complaint about this book was the lack of diversity. I mean, it is 2020! Maybe there was a person of colour in here, but they were not prominent enough for me to notice. The lack of diversity made me feel distant towards the book and since I realized it very early on, I had a hard time looking past that for the whole novel. It really impacted my time with it and I just wish that books published now would include something as realistic and necessary as diversity.
Overall, I would give this book 3/5 stars. It was satisfying enough but there was so much more potential for this story and world that I would have loved to see. I did like the dark mystery and fantasy vibe it had going, but I wanted more!
---
There is my NON-SPOILER review on House of Salt and Sorrows by Erin A. Craig. I hope you enjoyed! If you have read it, let me know what your thoughts were in the comments below.
Don't forget to check out my last blog post as well as my social media accounts which are all linked down below.
Thanks for reading 🙂
Last Blog Post: Day-in-my-life: Quarantine Edition
  Buy Me A Coffee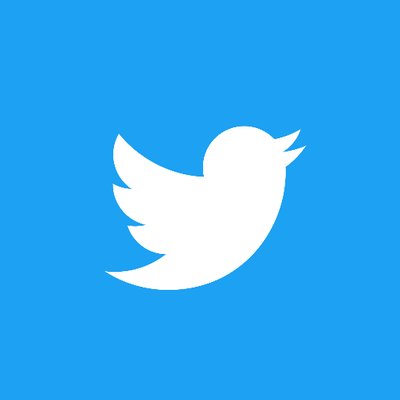 @zoeiswriting