Happy Friday!
In honour of Camp NaNoWriMo (which I am failing!), I thought it would be fun to share my editing process. I always like reading about how other people write and edit, and I thought it would also be a great way to inspire you to finally sit down and work on your current WIP.
Anyways, I hope you enjoy 🙂
STEP ONE: What Type of Edits Am I Doing?
This is where I like to start off on; asking myself what type of editing my story requires. If you are unaware, the three main types of editing are substantive editing (content editing), copy editing (grammar, sentence structure, etc), and proofreading (formatting errors like a missing period, sentence indentation, etc…small things). Usually, each round of edits I do contains the first two types. I will look for content mistakes as well as grammar mistakes because I find it hard to not change a misspelled word or delete a repeated word if I see one. Proofreading is always left for last though.
Some people like to focus on one at a time, and even recommend doing substantive edits first and then copy edits. I found that for me, I have a hard time ignoring the copy edits so I just do both at the same time. I will say, doing both at once does mean you have to comb through the manuscript a few extra times (sometimes), but I have not had a problem doing that with speed and efficiency. Like writing, it is important to figure out what process works best for you.
STEP TWO: Remind Yourself, or Determine Your Word Goal
As an someone who overwrites, I always write with a goal in mind but sometimes (or most of the time), I easily surpass it. Over the years, I've found it easier to just keep writing and worry about that later though. When I finish writing the story, I will figure out what word count I need it to be and that will be another task in the editing process.
An excellent example of this is when I was writing my Aztec story in March. My word goal was 17,000 because it was for a writing contest and that was the maximum word count. However, my final draft was 22,000 words! That is 5,000 words over the limit but yes, I did manage to cut it down to 16,999 words. That is why I recommend not worrying about your word count while writing. Just write. Even if it seems daunting, you really can get your story to wear it needs to be. When reading your story over and over, and editing it over and over, you understand what needs to be in it and what does not. So, go into editing with a word goal in mind.
STEP THREE: Set Daily or Weekly Editing Goals and a Final Deadline
I like to set a page count goal per day when it comes to editing. Although, maybe your goal is to edit for two hours every day. Figure out what works best for you, and what allows you to get your editing done in a productive and timely manner. It is then important to set a deadline. This can help you figure out what your daily or weekly goal too, if you are unsure of how much you need to get done each day/week.
Right now, I am freelance editing and working on a 220 pages manuscript. I was given a month deadline which is coming up this Sunday, but I was able to finish two rounds of edits a couple days early because I stuck to my daily goals. For the first round, my goal was to edit eight pages per day, six times a week. When it came to the second round, I wanted to edit faster so I switched my goal to 15 pages per day, five times a week. It has worked really well and as of yesterday, I was able to finish them. This allowed me to give one final skim through to make sure I did not miss anything, and not feel rushed when submitting my client the edits.
STEP FOUR: Time to Edit!
Once I figure out my plan for editing, I get right into it. I like to edit with lo-fi music playing, whether that is in my headphones or on my computer screen with the ChilledCow videos playing (if you know, you know).
I like to get all my writing related tasks done in the morning. Before, I gave myself from 9-12 but since I am not currently writing anything new (I always decide to take a break during Camp NaNoWriMo or NaNoWriMo, as I always manage to do), I have switched it to 10-12. Since I am also working with a client right now, that is my top priority so I like to work on that first thing. It takes me anywhere between 30 minutes and an hour to get my editing done for the day. It's nice to have a schedule because then you aren't spending your whole day editing! As a writer and overall creative person, you have other projects to devote time to. Having a schedule and a goal allows you to work on them.
STEP FIVE: The Final Round
Proofreading is essential and I feel like a lot of people wave it off after they finish four rounds of substantive and copy edits. However, I have caught so many mistakes while proofreading even though I had just gone over it four times before. I like to do at least one round of proofreading, but I do try to do two if I have the time. It's is incredibly important and should not be overlooked!
If a project is short, like the one I am working on, I like to do two to three rounds of edits. However, if it is longer, I like to tack on an extra round or two. If it is already a polished manuscript though, sometimes it needs less editing because I barely found anything the first time. If it is not polished, sometimes it will need more work and care. It all depends on the project!
Those are all the steps I take in my editing process and I hope you found it interesting and helpful. Don't forget to check out my last blog post as well as my social media accounts because yes, I am finally posting to my Instagram again!
Thanks for reading 🙂
Last Blog Post: Stay Home Reading Rush TBR + Tag
  Buy Me A Coffee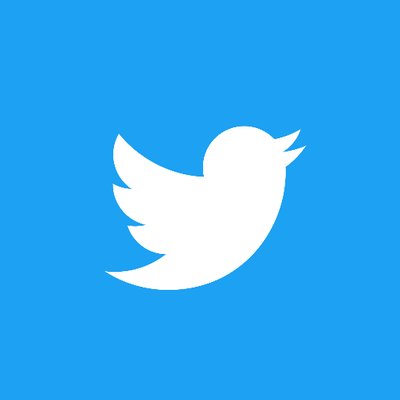 @zoeiswriting