There are a fair amount of books I am looking forward to this year, and while I tried to make a list of the top 8 I was most excited for, I could only come up with a top 7…but oh well, I wanted to choose books that I am just dying to get my hands on, and while I am sure I will be adding to this list as the year goes on, these are the 7 most current book releases I am anticipating in the year of 2018!
Meet Cute: Some People are Destined to Meet by Jennifer L. Armentrout, Nicola Yoon, Nina LaCour, Emery Lord, Katherine McGee, Dhonielle Clayton, Katie Cotugno, Jocelyn Davis, and Sona Charaipotra 
If you been paying attention to almost any of my other blog posts, you would know I am a sucker for cheesy romances, and this book has that written all over it. Basically this book was made for me, and I know I will love it! If you don't know what a meet cute is…it is basically what it sounds like! When two people who fall for each other meet each other in a cute way. Most movies have meet cutes, and while they are cliche, everyone loves a good meet cute. This book is a collection of different stories featuring different, diverse characters who…you guessed it! Have a bunch of different meet cutes. I don't know who came up with this idea, but I am all for it. January 2, 2018
Restore Me by Tahereh Mafi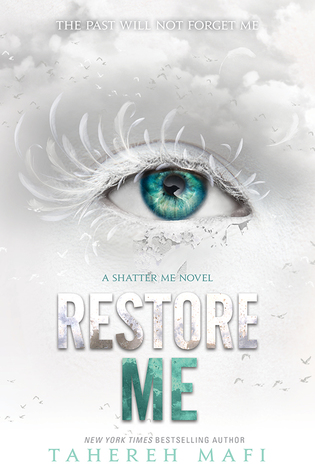 Restore Me was a surprise to all fans of Tahereh Mafi's "Shatter Me" trilogy, but it was a very pleasant and exciting surprise. It is hard not to love the "Shatter Me" world and characters, and I am thrilled to be getting another book to this series. The synopsis of this book is pretty vague, but from what it says, I gather that while we thought Juliette and Warner and Kenji and Adam were safe, after winning in the last book and all, there is a new threat on the horizon for them to tackle. I am so, so, so excited to get my hands on this book, and cannot wait till it hits the shelves! March 6, 2018
A Reaper At the Gates by Sabaa Tahir
This is the third book in Sabaa Tahir's "An Ember in the Ashes" series, which follows a series of different characters and an epic world of corruption and danger. In the first book, An Ember in the Ashes, we follow Laia, a girl whose brother is taken by the Empire and she sets off to save him. We also follow the journey of Elias, a soldier of the Empire who wants nothing more to part himself from it. As we read on, we watch as their paths meet and how they help each other reach the other's goal. I really enjoyed the past two books in this series, and cannot wait for the third book to release! If you love fantasy, and complex characters and worlds, I definitely recommend you get started on these books. April 10, 2018
From Twinkle, With Love by Sandyha Menon
Recently, I picked up Sandyha Menon's "When Dimple Met Rishi", and no, I haven't read it yet but I just know I will absolutely love it! In this new book, we follow Twinkle Mehra, an aspiring filmmaker who is approached with the opportunity to make a film with fellow film geek, Sahil Roy. Excited to show off her talent she agrees, and Sahil just happens to be the twin brother of Twinkle's long time crush, and the opportunity to spend time with him is something else she can't pass up…that is, until she starts falling for Sahil instead. This just seems like an adorable contemporary that I would adore, and I also just love reading books where the protagonist is pursuing a creative life because I can easily relate! May 22, 2018
Save the Date by Morgan Matson
Morgan Matson always delivers what I go looking for when I pick up her books, and that is a fun, easy contemporary that steals my heart! Her other books like "Since You've Been Gone", is one of my favourite contemporaries and I cannot wait to see what this new book has in store. I didn't read much of the synopsis because I want to go into this book not really knowing what to expect, but I do know that it involves our main character, Charlie, and her older siblings who are all reunited after years for her sister's wedding. I am excited and curious to what will happen, and cannot wait for the cute (and cheesy) romance. June 5, 2018
Catwoman: Soulstealer by Sarah J Maas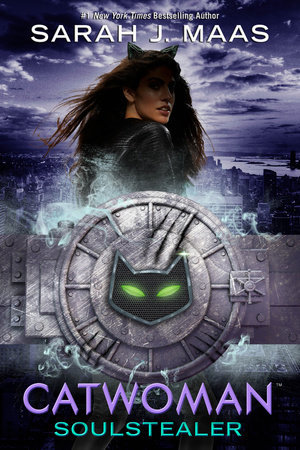 When I was younger, Catwoman was a movie I absolutely adored. She was such a strong and determined woman who not only made me want to be part cat, but someone who was as powerful and confident as she was! I am not entirely sure where this story of Catwoman begins or goes, but I have no doubt that it will be action packed and filled with kick-ass characters. August 7, 2018
Queen of Air and Darkness by Cassandra Clare
I haven't a doubt in my mind that like Cassandra Clare's other two books in this trilogy, "Lady Midnight" and "Lord of Shadows", I will absolutely adore this book. Each year her books have become my favourite book of the year, and I cannot wait to dive into this last and final book of the "Dark Artifices" trilogy! The first book follows a big cast of characters, the Blackthorn family and Emma Carstairs, as they try to unravel the mysterious death of Emma's parents, and in a world of Shadowhunters (half human half angel) and demons, the answer and journey will be anything but ordinary. I cannot express my love for these characters and this world and story enough, other than I am dying for this to be in my hands. December 4, 2018
Those are the 7 books I am anticipating for 2018 and I hope you enjoyed! Make sure you comment some of the books you are looking forward to reading in 2018 because I am always looking for more books to read. Also, if you like reading about the topic of creative living, check out my last blog post where I posted a semi rant on the topic!