Happy Friday!
It has been a while since I've created my own book tag, so I thought I would make one based off our new quarantined lives. In no way am I making light of this situation, I just thought it would be fun to create a tag based off the ways we are all feeling and living at the moment. If you would like to do this tag, don't forget to tag me so I can see your answers!
Now onto the tag.
1. Missing the Outsides – Pick a Book with Nature on the Cover
I am going to go with a new read for this one, and that is Chain of Gold by Cassandra Clare. As you can see, the cover is GORGEOUS with Cordeila Carstairs on the cover and her long, red hair mixed in with red leaves. I specifically chose this book because the leaves remind me of fall which is one of my favourite times of the year!
2.  There's Nothing to Do! – Pick a Book That is Over 500 Pages
I am kind of cheating at my own tag, but this book is just so close to being 500 pages that it should count, right? Last week, I finished The Last Magician by Lisa Maxwell and LOVED it. However, it is 498 pages. With all the extra content like the author's note and whatnot, its technically over 500 pages! If I didn't use this one, I would probably choose another Cassandra Clare book and then this would just be full of Cassandra Clare.
3. Netflix Binge – Pick a Book Series You Want to Read
I am currently making my way through a re-read of this series, and that is the An Ember in the Ashes series by Sabaa Tahir. I just…ugh, it is so good. Yesterday, I finished re-reading the first book and plan to dive right into A Torch Against the Night sometime in May. The third book, A Reaper at the Gates, came out last year I believe, and the fourth book, A Sky Beyond the Storm, releases in December of this year. I cannot wait to complete the series and see how it is all wrapped up. However, I need to re-read the series first.
4. Video Call Party – Pick a Book with a Large Cast of Characters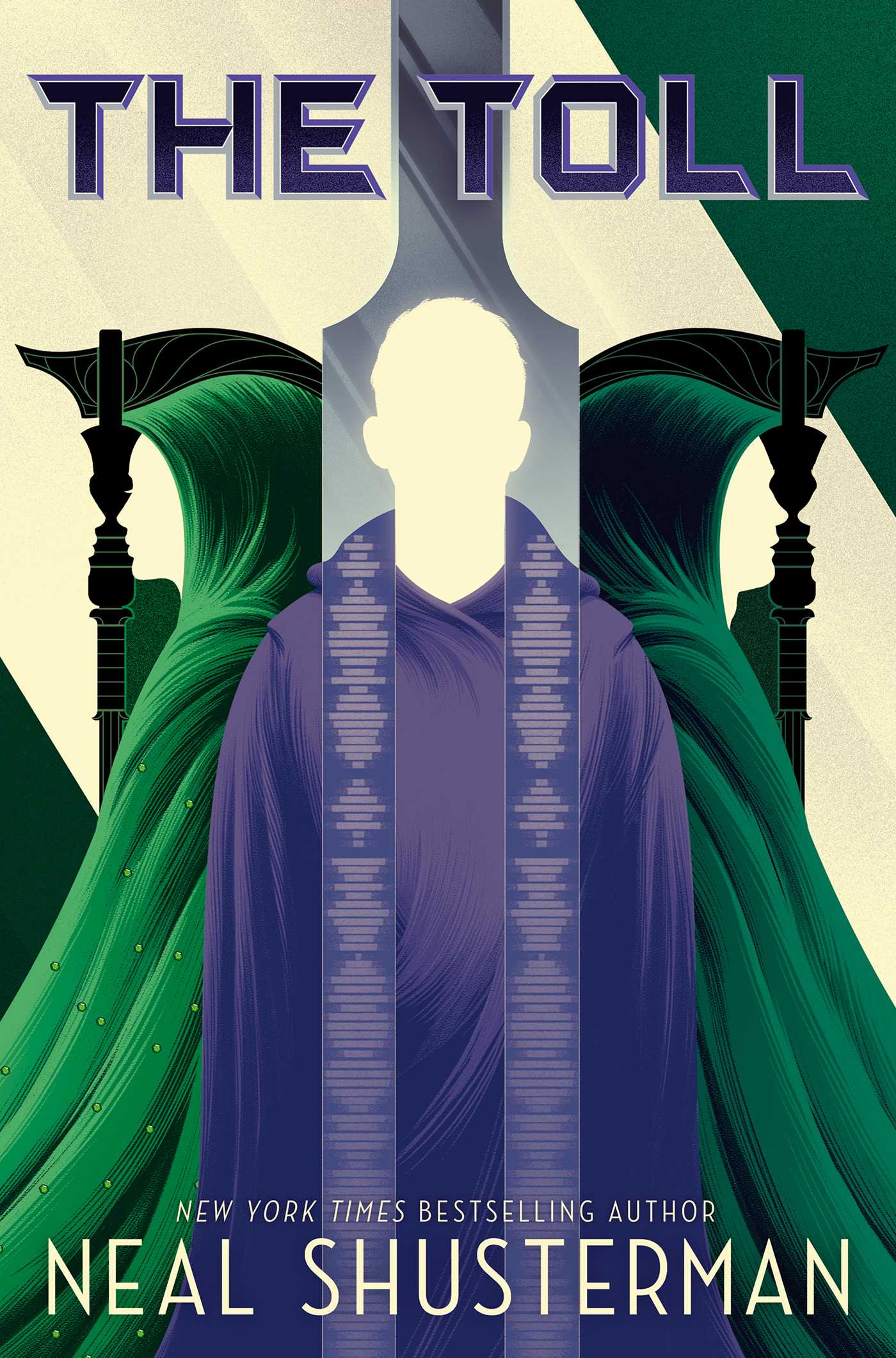 Recently, I read The Toll by Neal Shusterman which is the final book in the Scythe trilogy. It is interesting because there is so many POVs we get to hear from, some who are actual main characters like Citra, Rowan, Scythe Faraday, etc but also a lot who are random people. It really brings the world alive because we get to see snippets of the lives of characters who do so little as pass by our main characters. However, in The Toll, we do get quite a few new main characters; expanding the already big cast of characters. While I didn't have a super strong connection to one specific character, I did really like most of them.
5. Self-Care Time – Pick a Book That is Your Guilty Pleasure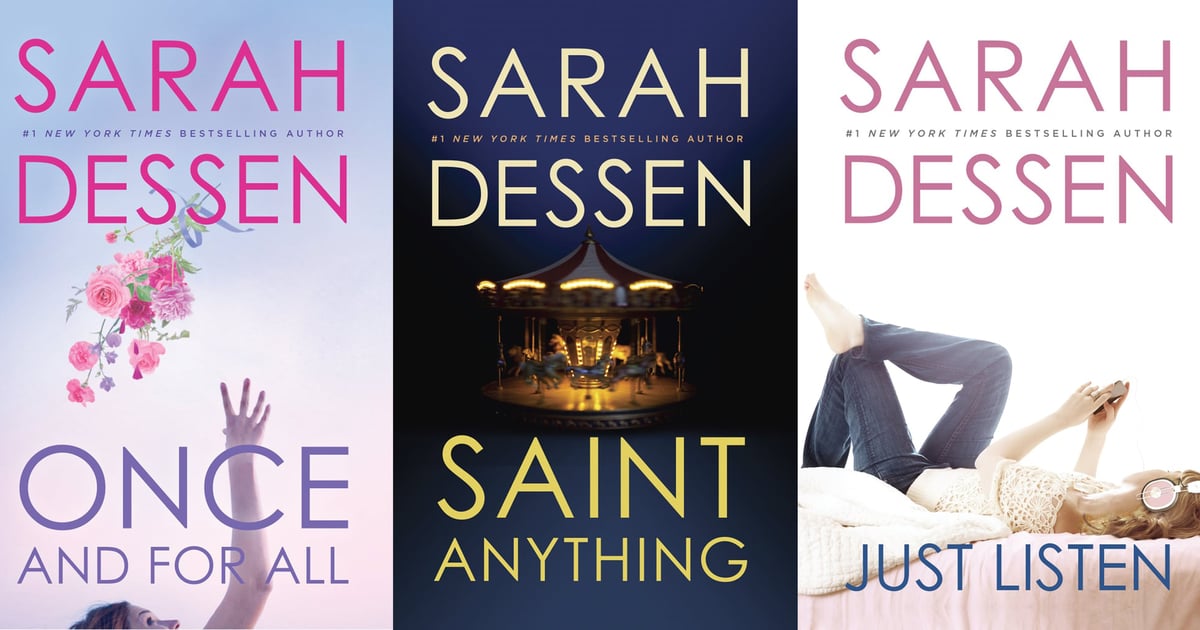 I don't have one specific book for this, but I have a soft spot for any Sarah Dessen book. Yes, the books are so repetitive and basically have the same type of main character, but I read a lot of her contemporaries in my early high school years when I really needed them. A lot of Sarah Dessen's books feature characters who have a hard time fitting in and finding their own group of people, and that was really important for me to read.
6. New Routine – Pick a New Release You Haven't Read, But Want To
This is a book I just got in the mail on Wednesday, and that is House of Salt and Sorrow by Erin A. Craig. This is not a super new book (it came out in August 2019), but I have been dying to read it ever since I heard it was based off the story of The Twelve Dancing Princesses. When I was younger, that was my favourite Barbie movie and yes, I know the fairy tale is MUCH darker, but that is why I am so excited to explore that part of the story. I haven't heard really anything on Instagram, YouTube, or on another blog about this book, so I am thinking about doing a review on it. Let me know what you think!
7. What is a Sleep Schedule Even? – Pick a Book that Kept You Up ALL Night
Over the last year or so, I have transitioned from a night reader to a morning reader (because I am grandma now who cannot stay up past 11 pm). However, the last book that kept me reading until 1 am was Chain of Gold by Cassandra Clare. I swear, Cassandra Clare books are the only books that have kept me up in the past too. When Lady Midnight released, I read it in like two days and stayed up all night reading it. They are just so addicting and entertaining that you do not want to put down. I highly recommend Chain of Gold because it is definitely Clare's best work (along with The Dark Artifices trilogy). Luckily, you only have to read The Infernal Devices trilogy before diving into Chain of Gold, since it does follow the characters' children.
8. Only Essentials Please! – Pick 3 "Essential" Books From Your Shelf
This was SO hard but I brought this on myself. My three essential books Lady Midnight by Cassandra Clare (because I love the story and characters, but also because its long!), The Raven Boys by Maggie Stiefvater (the atmosphere and characters are to die for), and An Ember in the Ashes by Sabaa Tahir (I think I've talked about my love for it enough for you to understand why). These books just hold special places in my heart, along with having stories and characters I adore.
Well, there it is! My latest original book tag. I would love if you participated and gave it a try because it is a great way to stay connected with the book community. Since this is #StayHome theme, I thought I would use my blog to shout out some ways to help businesses and people who are less fortunate during the COVID-19 pandemic. Don't feel obligated to donate money if you don't have the means, but at least check out these awesome organizations!
Save Indie Bookstores (Supports indie bookstores across the U.S. but if you aren't American, look into supporting your local bookstore!)
Feeding America(Gives to food banks across the U.S.)
Oxfam America (Supplies clean water to people who were struggling even before the pandemic like refugees in camps)
Support Vulnerable Communities (Various Canadian fundraisers to protect vulnerable communities)
Support Hospitals and Healthcare Providers (Various Canadian fundraisers to protect vulnerable communities)
These are just a few of many organizations you can support during these trying times, but there are so many more. I recommend looking at your community and seeing what you can do there too. So far, I've only ordered a book from a local bookstore near me, but I definitely want to donate to one of the organizations I listed above. Hopefully, by my next blog post, I can tell you guys which one I decide to give to. Once again, only donate if you can!
Don't forget to check out my blog post as well as my social media accounts which are all linked down below!
Thanks for reading 🙂
Last Blog Post: #StayHome Reading Rush Wrap Up
  Buy Me A Coffee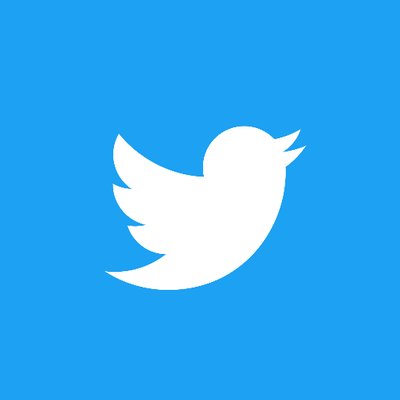 @zoeiswriting