Hellooo,
As you can assume from my sudden 16 day hiatus, school is once again in full swing. This semester was a little easier to get into than the first, but I can say confidently that the reading list a whole new challenge in itself. This semester, I am in two 2nd year English classes. One of them focuses on literature from Romanticism and the Victorian period. The other English class I am in focuses on young adult literature and is one I am very excited about. This list will just include the novels I need to read, not the short stories or poems.
Anyways, here are the books I have to read this semester!
Matilda by Roald Dahl
I actually just finished this book for class yesterday, and it was really interesting to read it at this age for the first time. While it did not blow my mind, I had a fun time reading this beloved story of both children and adults. This book is a good reminder that books are not meant for one age group, but for everyone. That is one of the topics we are tackling in my young adult literature class and is really important to address in my opinion. Anyways, I am happy to have finally read this book after liking the movie as a kid!
Harry Potter and the Chamber of Secrets by JK Rowling
Not only was I excited to see this book on my class reading list because I've been meaning to give Harry Potter a re-read, but also because I already own the book so it saved me a couple of dollars which is always nice. I thought it was interesting that my professor chose the second book in the series and not the first because I have a friend in the class that has never read any of the books! Harry Potter always takes me a bit of time to get through. Not because it's boring but the world is a lot to absorb. Since I've read it a couple times already, I will hopefully get through it in the two weeks I have to read it.
The Neverending Story by Michael Ende
Like Matilda, I watched the movie but never even considered reading the book. Honestly, The Neverending Story movie terrified me as a child. It was a mixture of the story itself and the poor visual effects of the 80s, but nonetheless, I watched it once and had no plans of watching it again. Now, here I am, around 10 years later and planning on reading it in the next month or so. I'm curious though. Curious if I will like it or not since I have such strong feelings towards the movie. If I end up liking the book I don't think I'll be able to help but re-watch the movie.
Inkheart by Cornelia Funke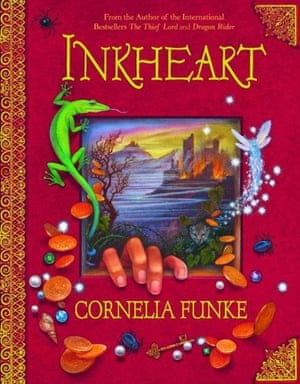 This book was everywhere in the early 2010s when middle grade and YA were at their beginning peak. However, I never picked it up! Maybe it was the size or the overwhelming amount of hype surrounding it, but for whatever reason, this is the first time I'm getting around to it. Or, so I thought…When I first bought the book for class, I decided to try out the first 50 or so pages. While I was reading them, I had the very faint feeling that I had read those pages before. Now, I'm wondering if I maybe read the book and completely forgot. Or, at least, started it and never finished. I did watch the movie, like all of these other books though, so maybe that has something to do with it. Nonetheless, I cannot wait to get into this classic middle grade.
Children of Blood and Bone by Tomi Adeyemi
Now, this is probably the book I am most excited to read for class. Ever since I got this book a year ago, I have been meaning to get to it but as always, got distracted by other books. Since it's on the reading list for class though, I will finalllly get around to it. I am dying to see if this book is worth the monumental amount of hype surrounding it. I am also ready to read this book so I can catch up and read the sequel before the movie comes out (whenever that is)!
Awake and Dreaming by Kit Pearson
I have never heard of this book or author, probably because she is a local author to the city I live in. The mystery surrounding this book though is keeping me excited for it, and I do not plan on reading any synopses before diving into it. Kit Pearson is also visiting my class while we're reading it so that just adds to the growing excitement for this novel! I am pretty sure this is a middle grade which is nice because the amount of middle grade in my life is lacking.
A Christmas Carol by Charles Dickens
Finally, we are moving into the novels I am reading for my Romanticism/Victorian class and first up, is A Christmas Carol and yet another classic I have not read! Thankfully, this book is very, very short because accompanied by the books I am reading for my YA class, the last thing I need is a thick novel written in Victorian English…something I do not read easily.
The Strange Case of Dr. Jekyll and Mr. Hyde by Robert Louis Stevenson
Along with Harry Potter and the Chamber of Secrets, this is the only other book on this list that I've actually read before! I read this novella during this past summer and I…liked it enough. It wasn't awful but it wasn't exactly my cup of tea. Hopefully, re-reading it will go by quicker but I do know this will be a fun story to dive into with my class.
Well, those are all of the books I have to read this semester and it is a lot more appealing than last semester's list I'll tell you that. If you want to see what kind of books I had to read semester, check out that blog post right HERE. If you want to check out my last blog post or any of my social media accounts, you can check them out below. Anyways, thanks for reading!
Last Blog Post: Reading on Vacation
  Buy Me A Coffee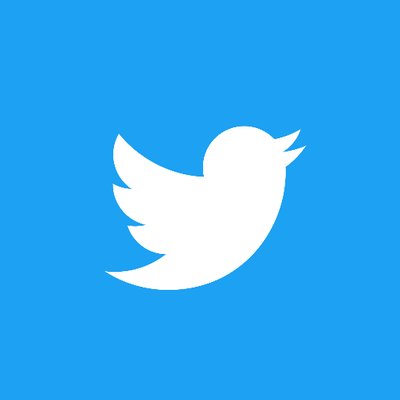 @zoeiswriting