Happy day 1 of the 2018 Biannual Bibliothon!
Before we get into the blog challenge of the day, I just wanted to quickly explain what you will be seeing on my blog for the next week. Every day I will be posting my blog challenge and then later on that day, I will be posting my reading updates where I go over what I read that day and what I got accomplished. So basically two blog posts a day for the entire week! Okay, now that that is out of the way, today's blog challenge is to create your snowy day reading list and I decided to complete this challenge in the form of my own book tag. There are a lot of tags like this out there, but I just really felt inspired to create my own so I hope you enjoy!
#1: Weather Reports Say It's Going to Snow Tomorrow! Yay! Pick a Book That Makes You Feel Excited
Whenever I think about The Lost Hero by Rick Riordan I get excited because it was one of my all time favourite books when I was younger, and is still a book that I absolutely adore. It is fun and action packed and is full of amazing characters that you can't help but love.
#2: It's Snowing! Pick a Book Cover That Reminds You of Winter
I am not really sure why, but the cover for A Court of Mist and Fury by Sarah J Maas has always reminded me of winter. Maybe it is the blue of the cover? I don't really know but when I see it I just get some winter vibes! P.S. It is an awesome book so go read it.
#3: Hot Chocolate Time! Pick a Book That Makes You Feel Warm Inside
Right when I typed this question, I knew what my answer was going to be, and that is To All the Boys I've Loved Before by Jenny Han. This book is warm and fuzzy and will make you feel all the feels…plus towards the end they go to a ski lodge and on top of all the feels you get some winter feels as well! Another fantastic book.
#4: Time to Get Cozy. Pick a Long Book You Could Read for Hours
It was hard not to use this book for the other questions because I love it so much, and that is Lady Midnight by Cassandra Clare. It is a fantastic and entertaining book that is definitely not short, being 698 pages and all. I honestly could re read this book over and over until the end of time it is so good!
#5: Your Friend Comes Over and You Guys Have a Reading Party, But Uh Oh, They Forgot a Book! Pick a Favourite Book of Yours That You Know They Will Love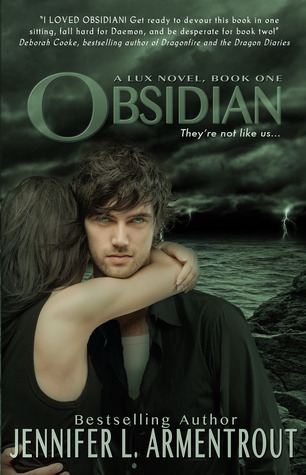 Obsidian by Jennifer L Armentrout is a hard book not to like. Of course it has its flaws, and it isn't the best literature out there, however it is a lot of fun. I have recommended this book to my friends and so far all of them have enjoyed it, so this is a no brainer!
#6: It Stopped Snowing But You Are too Busy Reading to Notice! Pick a Book That Sucks You In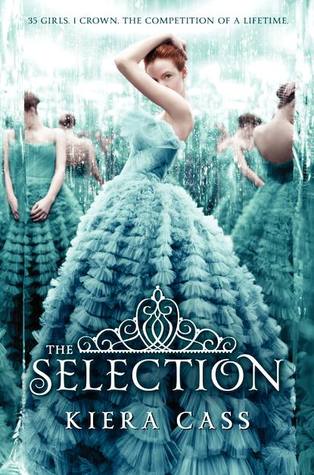 This is a book I was reading a few days ago, and like always, it just sucks me in and before I know it I have read a hundred pages. And that book is The Selection by Kiera Cass! A lot of people have problems with this series, but personally I adore the first three and think they are so entertaining and enjoyable that I could read them and just forget about the world around me.
And those are my questions and answers to my Snowy Day Book Tag and I had so much fun coming up with them. I hope you enjoyed my post for this day 1 of the Biannual Bibliothon blog challenges, and if you would like to do this tag then do it and tag me because I would love to see your answers! Stay pumped for the next few days of my blog posts coming your way and happy reading 🙂
Biannual Bibliothon Info:
Instagram: @BiannualBibliothon
YouTube: @BiannualBibliothon
Other Places You Can Find Me:
Twitter: @zoermathers
Pinterest: @zoermathers