July was a busy, busy month full of working, reading and writing, and I cannot say that I am sad it is over! However, I am happy with the writing I got done and the books I read, and here is the complete, final list of them all:
City of Bones, City of Ashes and City of Glass by Cassandra Clare
I re read the first three books in The Mortal Instruments series by Cassandra Clare, and really enjoyed diving back into the world! City of Bones, the first book, takes place in this magical world of angels and demons, where Shadowhunters (part human and part angel) slay demons to keep the world safe. In this book, we follow fifteen year old, Clary Fray, whose mother is kidnapped from their New York apartment one afternoon. Clary sets off to find her mother, and along the way discovers that this magical world is within her own, and that it is tied to her mother's kidnapping. If you want a fast paced read with a broad cast of characters this book would be perfect for you! CoB – 4/5 stars, CoA – 4/5, CoG – 4.5/5 stars
Eliza and Her Monsters by Francesca Zappia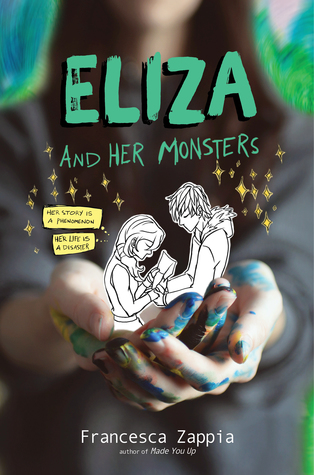 It was one of my best decisions to go out and buy this book because once I started reading it, I couldn't stop! Eliza and Her Monsters follows Eliza, a girl who is the creator of a popular web comic called Monstrous Sea, and while her online life is thriving, her offline life…not so much. That is until she meets Wallace, Monstrous Sea's biggest fanfic writer and she realizes that maybe her offline life could be just as good as her online one. This is a really cute and relatable read that is impossible to hate, in my opinion! 5/5 stars
Alex and Eliza by Melissa De La Cruz
I was really looking forward to reading this book because well, Hamilton. If you didn't know, this tells the love story of Alexander Hamilton and Eliza Schuyler, who both played huge roles in the shaping of the United States we know today. I loved the musical so I was really excited to jump into this. Although, while it was a slower pace than I prefer, it was still interesting and enjoyable. I don't think I would pick it up again but I am glad I read it! 3/5 stars
The Wrath and the Dawn by Renee Ahdieh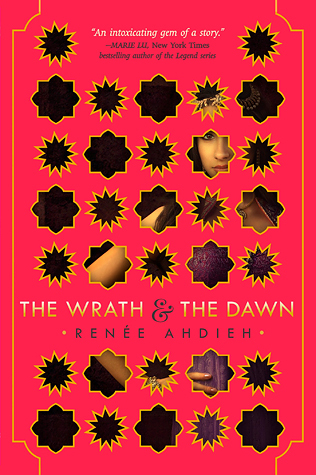 This was a book I had no expectations going into, and I was extremely surprised by how much I loved it! I appreciated the middle eastern influence in this story because I have not read many books influenced by this culture and I really enjoyed it. The Wrath and the Dawn follows our main character, Shahrzad, whose young king takes in a wife every new day only to have her killed the following night. But when Shahrzad's best friend is the new victim of the king, she volunteers to be the king's wife in order to avenge her friend, but things do not turn out the way she initially thought. I cannot wait to dive into the next book because I know The Rose and the Dagger will be amazing! 4.5/5 stars
The Perks of Being a Wallflower by Stephen Chbosky
During BookTubeaThon, it is a great idea to have at least one book, if not more, that is less than 300 pages, and The Perks of Being a Wallflower was my choice for that. Being a 211 page book, it follows high school freshman, Charlie, who has always struggled when it came to making friends and fitting in, but eventually he is taken under the wing of a two seniors, Sam and Patrick, and he finally feels like he fits in. This book deals with mental illness but is usually a really light hearted and fast paced read. This was a re read for me, and I loved it just as much as the first time! 4.5/5 stars
The Raven Boys by Maggie Stiefvater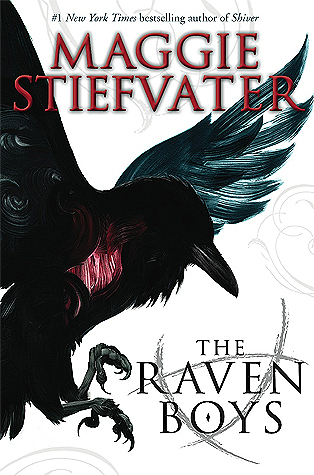 The Raven Boys was a book that had been sitting on my shelf, gathering dust, for a while now, and also going into it I had no expectations. Again though, I was pleasantly surprised by how whimsical and entrancing book this book was, and it made me definitely want to continue on with the series! In The Raven Boys, it follow Blue Sargent who every year stands with her psychic mother and watches blindly as the soon-to-be-dead walk by, but when the day comes when she an actually sees a spirit she approaches it and learns that the reason she can see this spirit is because they are her true love, or the person she killed. Conflicted and confused, she continues on with her life, until she meets the boy of the spirit and is flung into his adventure seeking world. This book contains a really fun cast of characters who were very different and unique in their own ways, and overall I thought it was a very solid book! 4/5 stars
Anna and the French Kiss by Stephanie Perkins
Obviously this is a re read, as I have talked about this book a lot on my blog. I needed a light hearted and fast paced read to push through the last day of BookTubeAThon and as always, this book delivered exactly what I needed! Anna and the French Kiss follows an American girl named Anna who is sent off to a boarding school in Paris for her senior year of high school. Terrified in this new element, she eventually meets a group of tight friends who welcome her into their group, but she can't help but fall for the one of them, the charismatic, English Etienne St. Clair. If you enjoy contemporary, then you have to read this book because you will fall in love with it! 4.5/5 stars
Once and For All by Sarah Dessen
I finished this book on the very last day of July and just flew through it like most Sarah Dessen books. While I wouldn't say it was my favourite Sarah Dessen book, I did enjoy it and loved the characters! Once and For All follows Louna, a seventeen year old girl who is spending her last summer before college working for her mother, a famous, local wedding planner. One night at a wedding, she meets charismatic, serial dater, Ambrose. He tries to woo her but it is a lot harder than he thought, but he isn't giving up now that he knows what he wants. This book is really fast paced and while it was fun, it was also really sad at times! It talks about some issues that are current in the US, but it is important that books acknowledge them, no matter how devastating they are. 4/5 stars
It is crazy to see that I read a total of 10 books this month because it has been so, so, so long since I have accomplished something like this. The BookTubeAThon has to take a lot of credit for that though, and I had so much fun participating this year for my second time! I hope you enjoyed this blog post and don't forget to check out my last blog post: July 2017 Book Haul!