Happy Wednesday!
Today, I am here to bring you a list of all my April favourites: everything from books to TV shows to music. Just the things that I have been loving.
These favourites are all new discoveries for me (except for one, but I think you can figure out which one it is), and are things I just want to praise and discuss with you all. Let me know if you have read, watched, or listened to any of these so we can discuss them in the comments below!
Books
The Last Magician by Lisa Maxwell
I have raved a lot about this book but I am going to rave about it again right now. The Last Magician takes place in New York during the 1920s. We follow Esta, a girl from the present who travels back in time to find a lost book that could set magicians free from New York by breaking the curse that keeps them trapped there. The story itself is entertaining enough, but what comes alive for me is the characters and their relationships. I love books with morally gray characters and this book is filled with them. I have mentioned before that this book took me about one hundred pages to really get into, but once you get past the intro, the story just flies.
I highly recommend this book if you enjoy books like Six of Crows by Leigh Bardugo because of the similar heist plotline, and The Raven Boys by Maggie Stiefvater because of the great cast of characters.
The Toll by Neal Shusterman
As the final novel in the Arc of a Scythe trilogy by Neal Shusterman, I was not surprised that this became a favourite for the month. Would I say it is my favourite novel of the three in the series? No, I honestly think the first one remains my personal favourite of the three. However, I did really, really enjoy The Toll and just flew through it despite its 600+ page count. I think the reason I liked this book so much is because of the twists and turns the plot took, especially the ending. It caught me so off-guard and I love when stories do that because it is not often they achieve that for me anymore.
If you didn't know, the first book in this series, Scythe, takes place in a dystopian world where humans have conquered everything from disease to death. To keep the population in balance, there are people called scythes who kill a certain quota of people at random each year. Our main characters, Citra and Rowan are chosen as scythe apprentices to a well-known scythe called Scythe Farady, but they realize that a life of killing may not be one they want to live.
TV Shows/Movies
Elite
Oh my god. This TV show is SO addicting and if you like high school dramas intertwined with a murder-mystery, I highly recommend this show. It is in Spanish, but the English dubbed version is so well-done that it doesn't take you out of the story at all. However, I am hoping that once I get better at my Spanish, I will be able to watch the original version and have some sense of what is going on.
In the first season, we follow a pretty big cast of characters who attend this preppy private school. Three of these characters are new to the school and are "scholarship" kids who are invited to attend after a terrible accident occurred at their last school. Soon after they arrive, a murder takes place at the school. Everyone turns to the scholarship students but the truth is a messy and winding road. Season one is all about finding out who died, what happened, and who did it. When I tell you that you will get sucked in, I MEAN it!
Stuck in Love
I know this is from 2013 but I didn't watch this movie fully until this past month, which is crazy because Lily Collins AND Logan Lerman both star in this movie. To be honest, I am a sucker for romcoms or really any romantic movie. Especially the ones that follow multiple characters and storylines that eventually connect. How I randomly came to watching this movie is because I wanted some feel-good movies and stumbled across Crazy Stupid Love. I liked that movie but then I got recommended Stuck in Love and I was like, "Oh, I've heard of this. Let's watch it now." And I just ended up liking it even more. It is charming and entertaining enough. By no means does it come in contest with Love, Rosie which might be my favourite romantic movie of all time, but it was what I wanted at the moment. Hence, it makes the list.
I think it is better to go into this movie without a clear idea of what it is about so I am just going to leave it at that!
Music
Hamilton
Obviously, I listened to the Hamilton soundtrack back in 2016, but I started listening to it again last month and was reminded of how much I love it. And also how excited I am for the film version to be released next year! Listening to these songs puts me in the best mood and just talking about it now makes me want to listen to it…so I think I am going to go put that on right now.
Radio by Lana Del Rey
To be honest, this is the first Lana Del Rey song I have listened to in full which yes, it is crazy, I know. I was making a playlist on Spotify called "Like a Movie" and this song popped up. This is the sort of song that you play driving down the street at night. It is haunting and slow but so, so good. It was definitely a perfect match for the playlist I added it to.
Forever by CHVRCHES
I found this song because of the TV show, Elite. It plays in quite a few episodes but I was really sold on it while watching the final episode of the third season. It plays while they are at their graduation party and it is just a fun, upbeat song. It reminds me of something that would come out in the early 2010s and that I would be obsessed with. It just gives me that nostalgic feeling that I love.
---
Those are my April favourites and I hope you enjoyed! I haven't done a favourites post for a while, but I think I will do them every so often because I really enjoy looking back on a month and remembering everything that made me happy. Let me know what some of your April favourites were!
Don't forget to check out my last blog post as well as my social media accounts which are linked down below.
Thanks for reading 🙂
Last Blog Post: 5 Ways to stay productive during quarantine
  Buy Me A Coffee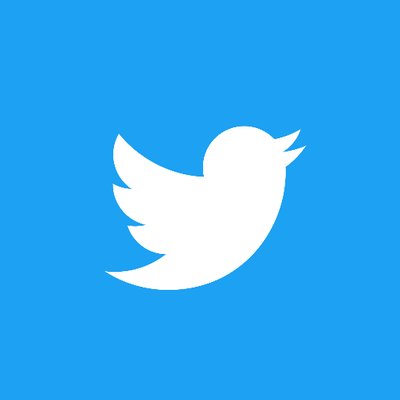 @zoeiswriting