Happy Sunday!
I felt compelled to write this after watching an incredibly hyped up movie on the plane ride to Hawaii and was happy that it met my pretty high expectations. This happens a lot, with books too, and often I never find that I like it as much as I could after everyone gushes about it. However, there are some exceptions to that and here are four of them!
Avengers: Endgame
I doubt anyone is surprised to see this on this list since I think it was one of the biggest movies of the year, if not the biggest. This was one long movie, but that is the key reason why it lived up to the monumental amount of hype surrounding it. It was the conclusion to this epic battle against Thanos and people were expecting everything to be tied up by the end of the movie. Overall, I really do think the director did a good job of doing this. The three-plus hours of the movie allowed for the large cast of characters to have their own plotlines that eventually got (somewhat) wrapped up in a (somewhat and mostly) satisfying bow. There was a lot of exposition at the start that I am not going to lie, is pretty hard for me to get through whenever I rewatch, but I believe this conclusion lived up to everyone's hype. It also got me incredibly excited for the new Guardians of the Galaxy film as if I wasn't ecstatic already.
Once Upon a Time in Hollywood
This was the movie I watched on the plane that I was curious to see how much I enjoyed compared to everyone else. I am a huge Tarantino fan, Inglorious Basterds being one of my top 5 favourite films, so I really wanted to like his new film. However, everyone I talked to about it went on and on about how amazing it was, and I'm not going to lie, I was a little skeptical. Luckily, after sitting down to watch the full two hour and forty-something minute film, I can say that it did live up to the hype! At least for me. The gritty and dark atmosphere of the 70s in Hollywood really drew me in, bringing to life this story about an actor navigating a Hollywood now unrecognizable to him with the help of his friend/stunt double. From the cinematic aspects of it, the film as beautifully shot and cut. None of the scenes felt too out of place for me, and I really enjoyed the ending of the film even if at first, I was a little disappointed. Overall, this movie survived the hype and came out strong. Who is surprised honestly?
Zombieland: Double Tap
This might be a controversial one, but I personally really enjoyed the sequel to Zombieland and thought it definitely lived up to the hype it was receiving. Was it created just to make money since the first one did so well? Yes. Does that mean I liked it any less? Not really. I found it hilarious and entertaining, and here is an unpopular opinion, but I might like it more than the first. While it received a lot of meh opinions, it did get a lot of hype being like Frozen 2 in the sense that it has been yeeeears since the first one was released. However, I really do think it lived up to the hype.
Frozen 2
A little bit of a flip of genre from the one above, but I have been raving about this movie to anyone who will listen ever since I saw it a couple weeks ago. I watched the first movie when it first came out way back in 2013 and liked it enough. I am a pretty big Disney fan, so the chances of disliking Frozen 2 despite my meh feelings about the first one were slim. However, Frozen 2 blew up my low expectations and left me in awe. Honestly, I would be lying if I said I did not have plans to watch it again while I am in Hawaii. It is clearly made for a more mature audience since everyone who watched the first one when it came out was young, but it is still obviously for kids too. The songs also were more mature and are now constantly stuck in my head. Obviously, there was a lot of hype for this movie since it was six years in the making, but yes, I believe it lived up to all the hype.
Those are four new releases that come out this year that I thought lived up to the hype. Let me know which movies you watched that you enjoyed just as much as everyone else because I'd love to know! Don't forget to check out my last blog post as well as my social media which is all linked down below. Thanks for reading 🙂
Last Blog Post: Books I Am Bringing to Hawaii!
  Buy Me A Coffee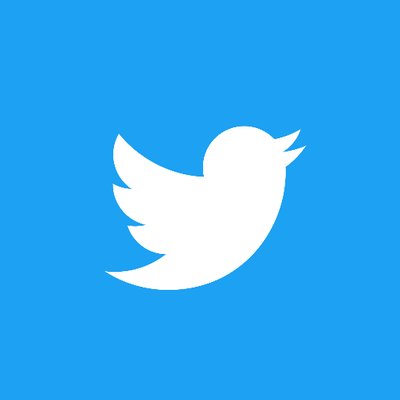 @zoeiswriting