Happy Monday!
Today, I will be sharing my May 2020 writing goals not only to help boost my motivation and productivity, but hopefully by hearing my goals, you will feel inspired too.
For the most part of quarantine, I have been riding a wave of productivity and motivation. I developed a routine of waking up at 8 am, doing writing-related tasks at 10 am, working out at 12 pm, and then doing school-related things until dinner. It has kept me busy and allows me to get a lot of things I want to get done, done.
However, there has been a few bumps along the way and currently, I have hit one of them. Friday and Saturday are my more relaxing days, but after having a go-go-go routine for five straight days, suddenly doing nothing takes a hit on me. I was overwhelmed by feelings of anxiety and being uninspired. It was discouraging, but remembering that I do need to go outside really helped, along with looking at my goals for May. Seeing that list in my bullet journal really reminded myself of all the fun writing and reading related things I want to achieve next month, and this sparked that motivation inside of me. While it is not back to the strength it was before, I am pushing forward regardless. I am also telling myself that it is okay to not always feel productive and inspired!
Anyways, to get back into the groove of things, I think sharing with you all my writing goals is a good place to start.
Write 1,000 words for "The Obsidian Butterfly" every day
I don't know if I have shared this, but my Aztec novella I wrote during March 2020 is titled "The Obsidian Butterfly." For whatever reason, coming up with a title for this story was not an easy task. I had to edit my story four times before I was like, "Ah yes, this is it." During May, I want to add to this novella and make it into a novel. So, by writing 1,000 words every day (which is a very manageable daily task), I will tack on 31,000 words and that will bring me to a grand total of 51,000 words by the end of the month. I guess you can say I am hosting my own Mayorimo!
Write 2 Flanelle Articles
If you didn't know, as of March 2020, I am a writer for Flanelle Magazine which is a fashion, design, photography, and culture magazine that posts online and in physical formats too. Last month, I only had time to contribute one article, but this coming month I want to get two articles written and published. I have a lot of fun writing lifestyle and film articles, and also practicing the art of article/non-fiction writing. I want to make sure that while I have more free time, I am devoting a reasonable amount of it to the magazine.
Post 3 Blog Posts Per Week
I have been proud of myself for keeping up with posting twice a week, however, now that I have finished school, why not up it to three posts every week? I have decided to post on Wednesdays too, along with Mondays and Fridays at 12 pm PST. Back in the day, I use to post five days a week so I know I can keep up with three for at least the summer.
Work On Secret Project Marketing Plan
Oooh, a secret project? No, this is not a new writing project like a short story or novel, but I will give you a clue. It is a business I have been contemplating for a while, and now that quarantine has become a thing, I have decided to take it as an opportunity to use my newfound time to plan and create this project. I am super excited to announce it and that announcement will come soon…May 18th to be exact so keep an eye out for that!
---
Those are my four writing-related goals for the month of May. I hope hearing about mine brought some inspiration and motivation to your life, and if it did, share with me what your goals are because I would love to know!
If you read my last post, I mentioned some charities that are in need of donations and support during this crisis, and I said I would tell you guys where I decided to donate to in my next post (aka this post!). After some researching and thinking, I decided to donate to an organization in my community, and that is the Shelbourne Community Kitchen which understandably, has experienced a heightened demand for food during these troubled times. Due to COVID-19, the kitchen is feeding twice a month instead of once and also doing home deliveries. I think it is a great organization, and I really wanted to put my money towards my own community. It felt really good to do a little something when at times, like everyone else, I feel a little hopeless.
Don't forget to check out my last blog post, as well as my social media accounts which are linked down below.
Thanks for reading 🙂
Last Blog Post: The #StayHome Book Tag! (Original)
  Buy Me A Coffee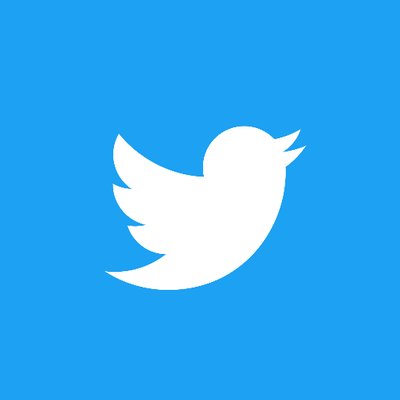 @zoeiswriting