October is approaching at a rapid pace and I am ready to welcome it with open arms. October is easily one of my favourite months because it is 100% fall, there are amazing Disney movies out and also Halloween! There are also a few books to make it more exciting, and here are the ones I am looking forward to.
~Books~
All the Crooked Saints by Maggie Stiefvater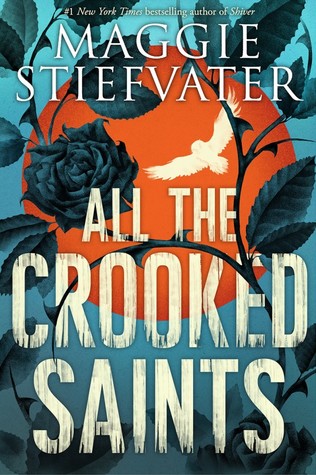 If you didn't know, Maggie Stiefvater is the author of The Raven Cycle series, which I am slowly making my way through and am ultimately enjoying. Now since that series has concluded, she is coming out with a brand new book and I cannot wait to get my hands on it! I personally like going into Maggie Stiefvater's books without knowing or understanding the synopsis, but I can tell this is going to be a dark and whimsical book just like all of her others. October 10, 2017
Turtles All the Way Down by John Green
 I know I am not the biggest John Green fan, but I always read his books so I know eventually I will pick up this one too. Turtles All the Way Down follows sixteen year old Aza, who for the prize of $100,000, investigates the mystery of the fugitive billionaire Russell Pickett with the help of her friend Daisy. This seems a bit different than what John Green usually writes but nonetheless, I am interested to see what it is like. October 10, 2017
Sadly there were no movies I was really looking forward to, but those are the few books I am excited to get my hands on! I hope you enjoyed this quick October 2017 Talk, and don't forget to check out my last blog post: Reading/Writing Update.