Ah! This is the last wrap up of 2018 which is a whole other level of crazy, but I am really excited to discuss all the books I read this month because it was a lot more than I expected! I read a total of 12 books this month and that is a lot for me, especially since I read most of these during the first two books of the month I had school. Anyways! Let's get into this wrap-up.
Lord of Shadows by Cassandra Clare
I was re-reading this book in anticipation for the release of Queen of Air and Darkness, the third and final book in this amazing trilogy, and just like the first time, I adored this book. This book takes place in the world of Shadowhunters (people who are half angel and half human) who fight demons to keep humans safe. The first book, Lady Midnight follows a large cast of characters but most specifically, Emma Carstairs, a Shadowhunter who is hunting for answers about her parents' murders but the whole plot of it turns out to be more than she and her friends assumed. This book is not by any means short, but it is 700ish pages that somehow never seems long enough because I just want more and more and MORE. As always, 5/5 stars.
Dear Evan Hansen by Val Emmich 
As a Broadway fanatic, I jumped at the chance to read the YA novel adaptation for this Broadway musical. I've listened to the soundtrack countless times, and I was blown away by how greatly the author pulled the lyrics and atmosphere out of each song and transferred it into a book. The characters sounded the same as in the songs, and the plot was enjoyable, important, and interesting to read about. I felt all the feelings while reading this too; I laughed, smiled, cried, and cringed in all the right places and because of that, I loved this book. Dear Evan Hansen follows our main character, Evan, who is struggling to connect with others at school but when a boy from his school named Connor commits suicide, his family somehow thinks Evan was a close friend of his and they bring him into their world and even their family. However, Evan wasn't friends with Connor and he struggles with revealing this. This book makes me want to see the musical live even more and hopefully, one day I will! 4/5 stars
The Perks of Being a Wallflower by Stephen Chbosky
I have a tradition of giving The Perks of Being a Wallflower a read once every year because, to me, it is a classic that everyone needs to read. It deals with mental disorders like anxiety and PTSD, abuse, and finding yourself, all important things at really any age. We follow Charlie, a quiet kid who is starting his freshman year of high school and feels more alone than ever. But when he is taken in by two seniors, Sam and Patrick, and introduced to their friend group, Charlie starts to find himself and finally begins to participate in life. Amongst all that, Charlie is a reader and writer, which makes me love the story even more. Not only is this a good read, but it is a quick read too. 4/5 stars
The Outsider by Albert Camus
If this wasn't assigned to me to read for English class, I would have never picked it up and it probably would have been years until I heard the name of the master, Albert Camus so for once, I am happy with my assigned reading for class. The Outsider is a short piece of fiction that features a character representing the idea of existentialism – the idea that life has no true meaning other than what we give it individually. Recently, I've done a lot of research on philosophy, including existentialism, nihilism, etc, and found the entire study incredibly fascinating and Albert Camus captures the overall idea of existentialism perfectly in his character, Meursault. Meursault is a passive character who receives news that his mother dies but fails to feel the way society expects him to. When Meursault commits a terrible crime, his inability to connect to others and the world around him becomes apparent and surprises everyone. This is a really interesting story and I found Meursault fascinating because he truly was neither morally good or bad. He was grey. 4/5 stars
Queen of Air and Darkness by Cassandra Clare
Yes, YES! I read and finished the final installment in The Dark Artifices trilogy by Cassandra Clare in the month of December. It took some time (almost 3 weeks to be exact) because I was busy and also wanted to savour the book because…well, it was a lot. It was 912 pages of happiness, heartbreaks, and adventure. Once again, this takes place in the Shadowhunter world and is the sequel to Lord of Shadows which I read earlier this month. While it wasn't everything I hoped for, I did love it and I loved seeing most of my favourite characters stories come full circle. However, a lot of their stories didn't because, in a few years, Cassandra Clare is releasing The Wicked Powers, a series following characters from The Dark Artifices but 3 years after the events of Queen of Air and Darkness…so yeah, this didn't really feel like the end to a trilogy because of that! 5/5 stars though
Big Magic by Elizabeth Gilbert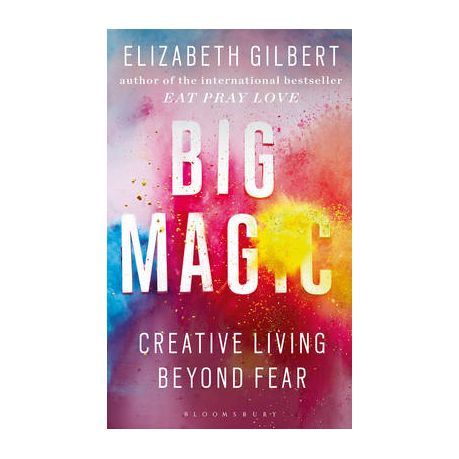 Since I am in the midst of my writing break, I thought Big Magic would be the perfect book to pick up and dive into because it is all about creativity and living the creative life. Gilbert speaks of her own creative journey, and all of the wisdom she has gathered from years of experience and other people. While I didn't get as much out of it as the first time I read it, I still enjoyed re-reading this book and it helped to nurture my shaky flame of creativity. I definitely recommend it to every creative person! 3.75/5 stars
Wintersong by S. Jae-Jones
Ugh. I have a review going up for this book (hopefully) this Wednesday, but long story short, it was not my cup of tea. We follow Liesel, a German girl who has stifled her love for music in order for her brother to grow as a musician (why does SHE have to give up her dream, I don't know) and one day, while in the market with her sister, Kathe, is taken to the Underground by some goblins to wed the Goblin King, a figure from Liesel's childhood she thought was fiction. Liesel ventures to the Underground, the land of the goblins, to save her sister from the monster she thought was nothing but a story who instead has become a crystal clear, bitter reality. This book was not great. Lisel was annoying and the plot went all over the place, however, the writing was beautiful so there's that. 2.5/5 stars
Down Among the Sticks and Bones by Seanan McGuire
This is the sequel to Every Heart a Doorway, a book I read back in August, and oh my god, this book was amazing. Somehow, Seanan McGuire manages to fit so much plot, world-building, and character development in UNDER 200 PAGES! Like how? I can't explain this book really without spoiling the first book, but basically, we follow two twins who are present in the first book and who play a large enough role in it. We learn their story and the world they went to when their doorway appeared because, in this world, doorways to different worlds appear to children and if they venture into it, they live there for a while before being given the choice later on whether to stay or leave. It's really interesting and I cannot wait to read her next book! 4.5/5 stars
City of Lost Souls by Cassandra Clare
City of Lost Souls was my audiobook for the month as I've been slowly, but surely, making my way through my re-read of The Mortal Instruments series via audiobook. I'm kind of bummed because while I love this book, I took some gaps between listening to it and overall, that took away from some of my enjoyment of the story. Either way, I enjoyed it of, course, because I love these books, these characters, and this world. This book also takes place in the Shadowhunter world, as all of Clare's other books. It is the fifth in the six-book-series, but the first book, City of Bones follows Clary, a fifteen-year-old girl whose mother is kidnapped by a man called Valentine, and Clary suddenly finds herself in a world of angels and demons, one that she has more of a place in than she thought. These books hold a special, special place in my heart as they do for many people, and I always love revisiting them! This was by far my favourite audiobook in the series though because the narrator, Molly Quinn, is actually an actress in one of my favourite TV shows, Castle so that added to the experience! 5/5 stars
Fangirl by Rainbow Rowell
I loved, loved, loved this book and if I have time, I can see myself re-reading this book again for the millionth time sometime soon. While this book is over 400 pages, I flew through it as always because the pacing is so quick and the story is so cute and wonderful. In Fangirl, we follow Cath who is starting her first year of college with her twin sister, Wren. However, while Cath is eager to hole herself up in her room and write Simon Snow fanfiction, Wren is eager to make new friends and go to parties, leaving Cath behind. Cath slowly becomes friends with her roommate, Raegan, and her best friend, Levi, learning to come out of her shell a little more though, and soon her friendship with Levi becomes something more. Everything about this story is great and I am so happy I was able to re-read it! 5/5 stars
Alice in Wonderland by Lewis Carroll
Strangely enough, I have never read Alice in Wonderland despite it being a classic. Reading it made me question why it is really a classic though because honestly, I was less than impressed. Alice is a difficult and not entirely bright character, but I did think the world was a lot of fun and creative for the times, so maybe that is why. I don't feel the need to explain what this book is about because…well, it's Alice in Wonderland…its a classic. I do wish I enjoyed it more than I did, but it was really short so I'm not complaining. 3/5 stars
The Selection Stories by Kiera Cass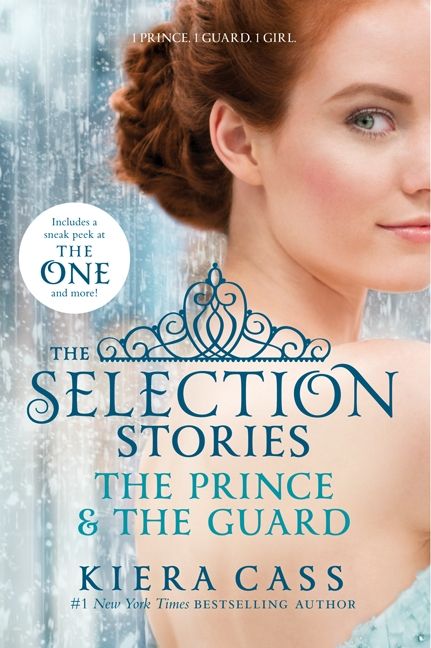 The Selection trilogy (we don't talk about it as a series) is my all-time favourite guilty pleasure…even though I'm not guilty about it, but loud and proud. Anyways, I was getting the urge to re-read it, but I decided that instead of starting the trilogy for the millionth time, I would just pick up one of the novellas. I've read it once or twice before, but enjoyed it just as much this time. It was a lot of fun and I really like most of the characters in this series so yeah, it was an enjoyable little read to end off my reading year! 4/5 stars
There you have it! Those are the 12 whole books I managed to squeeze in this month, which is crazy, because the only time I read 12 books in one month is July when I am off from school. For the most part, I enjoyed these books except for the few flops so overall, it was a successful reading wise quality as well as quantity wise. Anyways, don't forget to check out my last blog post, as well as my social media accounts below for more bookish and writing related content! Thanks for reading 🙂
Last Blog Post: Reading + Writing Update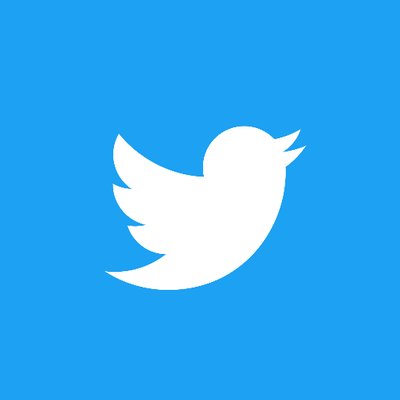 @zoeiswriting