Happy Monday!
Personally, I am a huge fan of day-in-the-life posts and vlogs, which is why I am bringing to you my very own day-in-the-life: quarantine edition post. This will take you through a usual day-in-my-life and what I do to keep busy and stay sane.
Let's get into it!
7:30 am – Wake Up
When I do not have a lot of projects I am working on, I will let myself stay in bed or sleep in until 8:30, however, for the past week, that has not been the case. I am crazy busy and find that I need to have an early start to the day because that is when I am most productive.
I go on my phone (bad habit, I know) for about 30 minutes and then get up to make some coffee. After I brewed a nice BIG cup, I will head back to my bedroom (aka my office), open my windows and sit down with my current read for about an hour. Lately, I have been a little distracted in the mornings, but regardless, I sit down with a book until 9 am.
9:00 am – Planning My Day
Sometimes I plan my day the night before, but lately, I have switched it up and plan in the morning instead. I write my to-do list in my bullet journal and respond to some emails. I also set up my work area, get some water and just ready myself for a productive next two and a half to three hours.
It is nice to take advantage of my newfound free time during quarantine because before, I did not have the luxury of working on my own projects in the mornings because I would be at school. Now, I have 9 am – 12 pm to dedicate to my writing which is great.
9:30 am – Time to Work
I did try starting my workday at 9 am, but I realized I wanted some more time in the morning for myself so I start at 9:30 am instead. If it is a day I have a blog post going up (Monday, Wednesday, and Friday), I will begin with that. I write my posts the day they go up, edit them, and then get images, hashtags, and other behind-the-scenes things in place. Once that is done (usually around 10:30 am, depending on the post), I will schedule it to go up at 12 pm PST. Once I finish, I usually make some breakfast.
If I do not have a blog post scheduled for that day, I will begin my day with whatever writing-related projects I have on the go. Or, I will get to work on them after finishing up all my blog-related tasks. Usually, that is writing my own writing projects like right now I am working on turning my Aztec novella into a novel. I try to write 1,000 words a day but currently, I am a bit behind schedule. I am not beating myself up too much though because I have a lot of projects on the go and as long as I am contributing to it every week, I consider that a win. Another writing project I do often is write my articles for Flanelle Magazine because I am a writer there. You can check out my latest post on their website, "COVID-19: How is the entertainment industry adapting?" by clicking RIGHT HERE.
Lately, I have had a lot of paid projects on the go too. In March, I was editing a client's biography and now I am re-typing someone's novel which I can't say too much more about. It is fun integrating these into my morning writing-related routine. It helps to keep things fresh and motivates me to get more done in the mornings.
12:00 pm – Workout
I am always working until the very last minute, sometimes even writing close to 12:30 pm but I try really hard not to do that and cut myself off at 12:10 pm so I can get my body moving for the first time that day. Luckily, I have gotten into a pretty good workout routine. I workout 5-6 times a week and alternate my routine every day so I don't get bored of it.
On Mondays, Wednesdays, and Fridays, I do a harder and longer workout. I typically spin for 20-30 minutes, spend 15-20 minutes on my arms or legs (depending what week it is), and then do two or so ab workouts by following a video online (usually one on Chloe Ting's YouTube channel).
On Tuesdays, Thursdays, and Saturdays, I cut this routine in half and only spend around 25-30 minutes on my workout.
I know this is weird, but I love watching YouTube videos when I spin or use my rowing machine. Usually, day-in-the-life's. It just motivates me to be productive during and after my workout, and it allows me to catch up on YouTube videos without taking time out of my workday.
Multitasking at it's finest, I say.
1:30 pm – Lunch, Shower & Finally Get Ready for the Day
I like to give myself a generous break in the early afternoon and will take until 3:00 pm to eat, get ready, and relax before jumping into more work. It varies what I will do but some common things are taking a walk, reading, watching Netflix, or yes, watching more YouTube videos.
It is important to take a break!
Although, if I have any calls or video chats I need to do, I will try and schedule them between 2 pm and 3 pm so my break gets cut a little short.
3:00 pm – Course Work
If you didn't know, I paid for a full-year membership on Coursera to explore courses that my university does not offer like digital marketing, graphic design, social media marketing, etc, etc. So far, I have been really enjoying it.
Right now, I am taking The Strategy of Content Marketing, Personal Branding, Digital Media & Marketing Strategies, and Marketing in a Digital World. I alternate which days I work on them because again, it helps things not to feel stale. Mondays, Wednesdays, and Fridays are for Digital Media and Marketing in a Digital World because those are my most heavy courses. And then Tuesdays and Thursdays are for the other courses which tend to be a little less intensive.
Rarely do I have to do a little extra after 6 pm or on Saturday because I try really hard to give myself the evenings and Saturday off! However, sometimes I save a small assignment or quiz that I save for t hen.
6:00 pm – Dinner, Socialize & Relax
Finally, we have reached the end of my workday!  Here is a list of what I spend my time doing from 6 pm to when I go to bed at 11:00 pm:
Eat dinner with my family
FaceTime my boyfriend and friends
Take a bath and read
Watch Netflix
Organize my room
Play video games
Bullet journaling
The weather has been so nice the last few days and we recently hung up our porch lights so I have been spending some evenings out there, reading or just listening to music too.
On Sundays, it is a bit different because I work from 11am – 5pm and then work on Coursera tasks for a few hours in the evening. Not too many writing-related tasks get done though.
---
There you have it! That is a day-in-my-life: quarantine edition and I hope you enjoyed it. Let me know in the comments what a typical day in your life looks like because I'd love to know.
Don't forget to check out my last blog post as well as my social media accounts which are all linked down below.
Thanks for reading 🙂
Last Blog Post: 5 Outlining Tips for Pantsers
  Buy Me A Coffee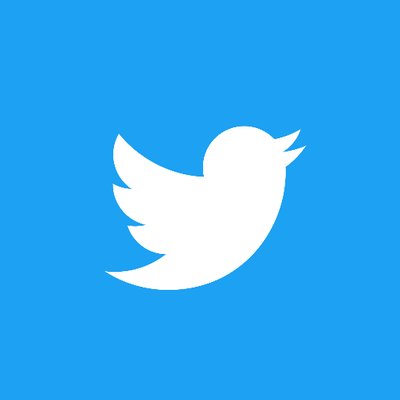 @zoeiswriting