November was a much better reading month for me than the other past few months. I still only read a total of 4 books, all of them re reads as well, but that is double what I read in October so yay me! Hopefully December will be even better, but for now here are the books I managed to read in the month of November.
Clockwork Angel by Cassandra Clare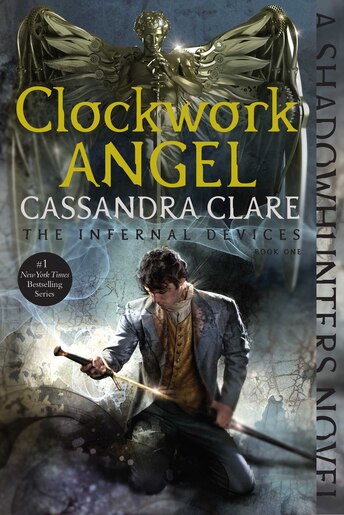 I realized that while I have religiously re read all of Cassandra Clare's other books, I have never re read The Infernal Devices trilogy which is insane! So I re read the first book and forgot how much I enjoyed this time period in London and the characters. Clockwork Angel follows Tessa Gray, who after the death of her aunt sails to London to visit her brother, only to be kidnapped by two sisters who call themselves the "Dark Sisters". Eventually she is saved by a young man who claims to be part of an ancient race of humans and angels called "Shadowhunters", and she is tossed into their crazy, upside down world which she turns out to be more a part of then she originally thought. This Shadowhunter world that Cassandra Clare has created is so interesting and complex and I adore every book that she comes out with that is set in it, including this trilogy!
To All the Boys I've Loved Before, P.S. I Still Love You, and Always and Forever, Lara Jean by Jenny Han
Early in the month of November, I had been in the mood for something fun and upbeat because the days were getting darker and school was really hard. Basically I was looking for an escape, so I decided to pick up and re read one of my favourite books, To All the Boys I've Loved Before. This book follows a girl named Lara Jean who keeps love letters she has written to boys safe and hidden in a hatbox given to her by her mother, but one day those letters are mysteriously sent out and everything she has written in those love letters suddenly becomes reality rather than imaginary. The other two books in this series are just as quirky and fluffy as the first one, and I cannot express how much I recommend this series! Also, the movie has been filmed and will be coming out sometime in the 2018 and I absolutely cannot wait!
Those are all the books I read in the month of November, and I hope you enjoyed. Don't forget to check out my last blog post: Reading/Writing Update!