Happy Saturday!
Sorry for not posting on Thursday, but I just did not have the creativity or mindset to sit down and write a blog post that would be satisfactory for you all. Lately, my mind has been a cluttered mess of positivity and negativity, and I am only realizing just now that maybe I should try to work on fixing that.
Anyways, I DID want to make a post talking about how my Biannual Bibliothon went and what exactly I managed to read so I hope you enjoy!
TBR RECAP
Read the Group Book – Aurora Rising by Amie Kaufman and Jay Kristoff

SUBSTITUTE – Free Choice – Defy Me by Tahereh Mafi

Read a Host's 5-star Read – Gentleman's Guide to Vice and Virtue by Mackenzie Lee
Read a Book Based Off of the Cover – The Raven Boys by Maggie Stiefvater
Read an Adult Genre Book – Crazy Rich Asians by Kevin Kwan
Free Choice – The Dream Thieves by Maggie Stiefvater
Read a Book From an Author You've Never Read From – The Dark Days Club by Alison Goodman
Read a Graphic Novel – Avatar the Last Airbender: The Promise: Part One by Gene Luen Yang
Read a Book You Were Excited For but then Never Picked Up – The Picture of Dorian Gray by Oscar Wilde
Read a Predicted 5-star Read – Vicious by V.E. Schwab
How Did I Do?
Despite the nine days I had to read nine books, I only FINISHED four which is definitely not bad, but I was really wanting to challenge myself for this final Biannual Bibliothon. However, as I mentioned, my head's been a little full lately, and it's been hard to focus on a book when there are so many other things occupying my mind.
The books I did read though, were ones I really enjoyed my time with.
Defy Me by Tahereh Mafi – 3.5/5 stars
I flew through this book mostly because this is the fifth book in the series so I already know the characters and the world. However, I kind of forgot about what happened in Restore Me, so it took a little bit for me to clue into what was going on, but once I did it was smooth sailing. It wasn't AMAZING, but it does have me curious about what will happen next. 
The Raven Boys by Maggie Stiefvater – 4.5/5 stars
As always, I love reading these books and being in this world. While they aren't perfect, after giving this book a re-read, I definitely think The Raven Cycle is in my top 5 favourite series. Just everything from the characters to the world to the story is so rich and immersive that I can't help but be sucked in. 
Avatar the Last Airbender: The Promise: Part One – 3/5 stars
First off, I was a little confused when I started reading this graphic novel because I thought it was the graphic novel interpretation of the TV series, but it is actually what takes place AFTER the events of the TV show. Not that I don't want to know about that, but it just wasn't exactly what I was expected. Also, Katara's and Aang's RELATIONSHIP in this was just…strange and forced in my opinion. It kept popping up everywhere and annoying me. I always thought I shipped them, but recently, I have been aboard the Katara x Zuko ship so…
Vicious by V.E. Schwab – 5/5 stars
This book was SO well done and amazing, that I could not help but it give it 5 stars. I guess TECHNICALLY, this could for the challenge of reading an adult genre book as well because this book was not YA, but I am only going to count this for the challenge I originally associated it with. I loved the grey characters and grey world and superhero/villain aspect of it all because it made for a very interesting story. Now, I cannot WAIT to pick up Vengeful next!
While I only FINISHED four books, I am halfway through two others on this list. They are Crazy Rich Asians by Kevin Kwan, which I was listening to the audiobook version of for the readathon but lately, I have NOT been in the audiobook mood so I only got halfway through. I am going to try and finish this book because I really like the story, but I think I will pick up the physical copy and try to finish it that way. If I can't, oh well.
The other book I am halfway through and 100% will finish before Monday (which is when the Reading Rush begins!) is The Dream Thieves by Maggie Stiefvater. Currently, I am 250 pages in so either I will finish today or tomorrow. I am not going to try and fit in any other books though because I definitely want to relax before the next readathon and also get some writing done for Camp NaNoWriMo which I may or may not have been neglecting recently…
That is all I got done for the FINAL Biannual Bibliothon and I hope you enjoyed! Let me know if you participated and what exactly you got done because I would love to know. Don't forget to check out my last blog post as well as my social media accounts linked down below. Thanks for reading 🙂
Last Blog Post: June + July Favourites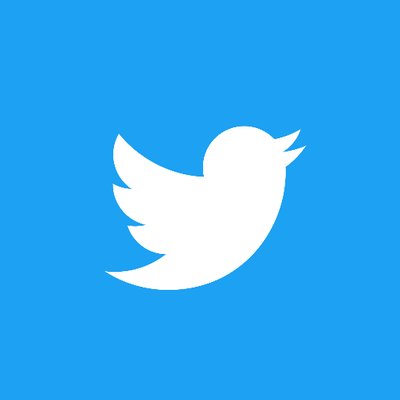 @zoeiswriting