Happy Monday!
Today, I am bringing you my top 5 ways to stay productive (and sane) during quarantine. These are simple things you can do to infuse in your everyday routine and are activities that I have found very helpful.
I know the online world is exploding with content like this, but I do think it is really helpful. Seeing YouTubers and bloggers posting their "Quarantine Day-in-the-life" and "how to stay motivated" videos and posts remind us all that we are in this together. Also, sometimes we need a reminder of how to stay productive and upbeat during these trying times. Which is what I am hoping to do today!
1. Be Creative Every Day
If you didn't know, I am a writer at Flanelle Magazine (which you can check out if you click HERE) and a month or so ago, I wrote a blog post called "COVID-19: The importance of keeping art alive in quarantine" and it highlights WHY we need to stay creative and artistic during this time. If you want to read it (which I recommend you do!), you can find the link to it right HERE. It will help you understand why you should be creative every day, and then the rest of this post will show you HOW you exactly you can do that.
Anyways, enough of the shameless self-promo!
First off, when I think of creativity and "being creative," I think of the act of creating things. So, that is what I mean when I say be creative every day…create things daily. This will boost your mood and keep you busy. Whether it is writing for 30 minutes in the morning or unwinding at night by following a Bob Ross painting tutorial, include something creative into your everyday routine (which means it is important to HAVE a daily routine, but I am sure you've heard that from enough people…but make one!).
Some other creative things you can do are:
Write in a journal
Re-decorate your room
Collage
Sew and re-vamp your wardrobe
Learn how to draw
Create a bullet journal
Start a YouTube channel, blog, Instagram account, etc
Garden or grow things on your window sill
2. Become Friends with Time Blocking
I found it hard to utilize time blocking while in school and living my normal, not quarantined life, but while being stuck at home, I have found this tactic so helpful.
What is time blocking?
Time blocking is when you dedicate chunks of time throughout the day to a specific task. For example, I have been dedicated 10 am – 12 pm to work on writing-related tasks. This includes my creative writing and writing blog posts. That way, it is done for the rest of the day and I can focus on the other things I need to get done. 12 pm – 1 pm is dedicated to working out, and then 3 pm – 6 pm is for my Coursera or school-related work.
Using this productivity method makes sure you are staying busy. You can go into the day knowing what you are doing which I find crucial with everything so up in the air nowadays.
Don't forget to time block breaks too! Time blocking is important to ensure productivity, but every productive block requires a break too. For example, I take from 1 pm (or whenever I finish my workout) until 3 pm to do whatever. Sometimes, I will read, watch Netflix or play Fallout 4. But that time is my afternoon break time and it is incredibly important because it refuels my energy and allows me to stay motivated for the rest of the day.
3. Do Something New and Different Every Day
This is a tip you can combine with being creative every day because that new activity you want to try could be learning how to draw or starting a window sill garden. Or whatever other creative tasks you want to tackle.
While I enjoy having a strict routine right now, I have found that the days just blend together. Including something new and different every day keeps them as exciting and refreshing as they can be. It seems small, but it really does make a difference.
Some new and different things you can try:
Start a New Course (I have been loving Coursera for this, and guess what! You can audit most of their courses for FREE)
Learn a language
Pick up a new hobby like gardening, knitting, or baking
If you can go outside, find a new hiking trail (but don't forget to social distance!)
Switch up your morning or night routine

Let yourself sleep in later or start reading in the mornings
Or at night, start taking take a bath before bed or watching an episode of a TV show
4. Develop a Reward System
Sometimes, we are too hard on ourselves for not being "productive enough." I know I am. Even if it is a Saturday, a day I should and want to spend relaxing, I cannot help but feel anxious about not working on my Coursera work or writing. It ends up ruining my whole day and I have been working on finding out how to combat this. I realized developing a rewards system is a method that has positive results for me. It also gives me more energy for that week and the weeks to come. A rewards system increases my productivity if anything. 
I am very good at keeping myself busy, and I would keep myself on a go-go-go schedule for the entire week (including the weekends) but I know that is not healthy. We all need a break and guess what? We are allowed a break too! What I found works best for me is still being a little bit productive on my days off. This just means I have to take breaks and reward myself more during the week so I do not feel like I am overworking myself.
An example I can give is how I reward myself after a writing session. To avoid creative burnout, I have begun giving myself a 30-minute break to do whatever I want after every successful writing session (which means I write 1,000 words). This is on top of my 1:30ish pm – 3 pm break. However, the one guideline I gave myself for it is that I cannot take my break after 6 pm because I am usually relaxing during that time anyway.
Now, I am doing this rewards system for every task on my to-do list that I complete (unless it is something simple like doing the laundry, but I think you understand that). If I finish my 2 hours of writing-related tasks in the morning, I can take a walk or work on taking some Instagram photos. When I finish an hour of Coursera work, I can watch a TV episode. Sometimes, my days do stretch past 6 pm because of this system, but that is okay because I am taking a lot of breaks during the day which has been helping me to not feel anxious when I do less on Saturdays.
Figure out what works best for you as a rewards system and do that. Maybe you work really hard during the workweek and feel good taking two full days off. Or maybe you like to work every second day, taking breaks on the days in between. Just make sure you are rewarding yourself and taking breaks!
5. Exercise Daily
My motivation to workout always ebbs and flows, and thankfully, it is flowing during quarantine. Maybe it is because we are stuck inside all day, but for the last month, my workouts have been the thing I look forward to every day. So much so, I started working out six days a week instead of five.
When I say workout, that does not mean you have to pull a hardcore one-hour cardio and ab workout every day. Your daily dose of exercise can be a walk around the block (if you can), doing a 10-minute at-home workout, or following a yoga video. Getting your body moving is so important and making sure you do that every day will impact your productivity and motivation for the better. 
Last week, I found the amazing Chloe Ting's YouTube channel and have been LOVING her videos. They are such a great workout, even better than what I could do myself if the gyms were open. I feel so rejuvenated and awake after doing just one of her 10-minute ab workouts, and yes, very sore, but it is so worth it. I have infused her into my own workout routine, which I had a lot of fun creating when quarantine first started, and it was a fun way to spice it up.
Even if it is not a long workout, it will boost your motivation and energy to continue having a productive day.
REMEMBER: It is okay not to be productive every day! Sometimes we have days where our energy is at an all-time low and that is when you know it is time for a break. Don't feel bad about taking it, even though that can be hard to do. Instead, try to enjoy it!
---
There they are! My 5 ways to stay productive during quarantine. I really hope this was a helpful post for you guys, and that it inspired you to keep productive and motivated. If it did, let me know what you took away from it!
Don't forget to check out my last blog post as well as my social media accounts which are all linked down below.
Thanks for reading and stay healthy 🙂
Last Blog Post: April Wrap-Up + May TBR
  Buy Me A Coffee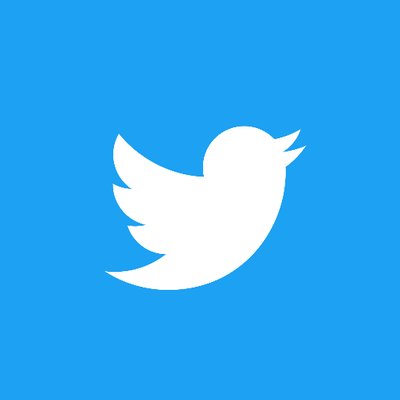 @zoeiswriting