Happy Friday!
Today, I will be sharing my five outlining tips for pantsers from a pantser. I am not huge on outlining but I always make sure to do it, even if it means forcing my butt into a chair and putting a timer on for 30 minutes to make sure I just get it done.
Outlining is such a huge and crucial part of the writing process. Even if we don't feel like doing it, it is one of those things we have to. I was watching "No Write Way" on V.E Schwab's YouTube channel and she was interviewing Zoraida Cordova and talked about how outlining is like drawing up a map for your story. It is not carving a specific path but giving you the parameters to which your story can expand. Schwab mentioned that you can always change things and add new roads or cities, but the outline just acts as a general idea to how far and wide your story can go.
I loved this description and honestly, it has made me more open to outlining. If you are still iffy on the whole process and want to know how to become a better plotter, then read on!
What is a pantser?
A pantser (vs a plotter) is someone who "writes by the seat of their pants." This means they sit down with a story idea and only that before they start writing, and then figure the plot out as they go.
You can successfully write a story this way, but often what happens is you will write yourself into a hole. You will turn out a manuscript of 50,000 words only to get stumped at that point and not know where to go next. That is why outlining is helpful. Whenever you feel this way, you can turn to your organized story plan and know where to go next.
The tips
1. Set a Timer
Setting a timer is a great way to ensure you get your outline done and over with. Whether you stretch it out over a couple days or weeks, setting a timer for 10 or 40 minutes (or whatever time you want) will encourage you to finally focus. If you sit down with the intention of outlining but you want to get it done in that one sitting, you are less likely to finish it. That is why I recommend doing outlining sprints and stretching them over several days or so.
This is also a great tactic to do when you have trouble writing, set a time for a writing sprint and get writing! It motivates you to get as much done as you can because you know you have a limited amount of time.
2. Keep it Simple
Just because outlining is essential to a successful story does not mean you have to crank out a super detailed and descriptive outline that is 50 pages. No, just keep it simple. Here is an example of how I outline my stories as a pantser:
Define the three MAIN points of your story (follow a three-act structure)
Add a few major events for each main plot point (I recommend three to five for each act)
Have a decent idea of who your characters are (know their names, motives, backstory, and arc)
Know your world like you live in it (write out its history, its current status, its religion, who rules it, etc)
I find this gives me enough information so I don't write myself into a hole, but it also doesn't have too much information that I feel constricted or forced to go a certain route.
3. Utilize Cue Cards
As a pantser, having your outline in a notebook means you will forget to drag it out and then never actually look over it. A notebook is less accessible and a hassle to refer back to for someone who did not want to in the first place!
That is why I love cue cards; they are simple and accessible. They are also small which means you can only add so much information on each one. Another reason cue cards are great is because you can punch a hole through the corner and put them on a ring. They are easy to flip through, rearrange, and swap out during the outlining and writing process. This is a huge comfort for pantsers because they don't feel strapped down to what they wrote this way. Which is how I feel when I write my outline in a notebook.
Not only that, but cue cards can come in all colours with fun designs. Overall, they are an essential tool for pantsers during the outlining process.
4. Write Down Every New Plot Point for Your WIP and Save it for Future Use
If you have a new idea right when you finish outlining or when you begin writing, don't disregard it. However, don't immediately go back to your outline and force it in either (unless it is the missing piece to your story and MUST be in it).
Here is where cue cards come in again! If you are using the cue card method, you can write this shiny new plot point down on one and while writing, you might figure out where it fits (if it does). This way, you can just place it under whatever act it belongs under and you don't give yourself an excuse to procrastinate and rewrite your entire outline. 
I am guilty of having a new plot point idea and then immediately changing my outline for it. However, I have learned recently that is not beneficial to my story or me.
5. Make Your Outline Organized and Attractive
When it does come time to refer back to your outline so you can remember what comes next in your story, having it organized with colour coordination, titles, bullet points, etc is crucial. This is because it makes it easier to read through your outline and find what you are looking for. 
If each act is colour coded and each plot point is a bullet point in bold lettering, you will be able to fish out what you need without wasting any writing time. If your outline is on a cue card, make sure each card is devoted to one act or one character and title it according to that. If you are using a notebook, do the same. Don't waste writing time searching through pages and pages of pencil written notes, trying to find out how that one plot point ends!
---
Those are my five outlining tips for pantsers and I hope they were helpful for all you pantsers out there. If you are not a pantser though, let me know in the comments and give me an insight on your process!
Don't forget to check out my last blog post as well as my social media accounts which are linked down below.
Thanks for reading 🙂
Last Blog Post: April Favourites: Books, Movies, Music + More
  Buy Me A Coffee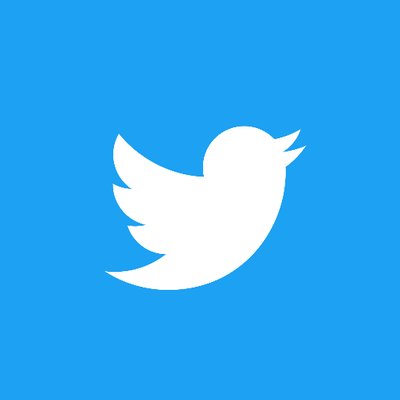 @zoeiswriting