Happy Wednesday!
With everything going on in our world, it felt wrong to not use my platform to spread awareness regarding the Black Lives Matter movement and the injustices committed by police against black people. It is important to shout out black creators during this time, which is why I am using my platform where I discuss reading and writing to highlight the amazing black writers in our community.
I recognize that this is not enough and that there is more to be done. That is why I am including some resources at the end of this blog post for you, especially other allies like myself, to explore. There are petitions that need signatures and donations and information on this movement to educate yourself on.
This week, I took a look at my bookshelf and was embarrassed by how many books on it were written by black authors. It is nowhere near enough and I want to make it a priority to support black authors not only right now when social media is blasting this movement, but always. When reading a book, I always expect a diverse cast but rarely do I consider the person writing the cast. I need to change that and this is the beginning of that change. Please let me know if there are any others I should read because I am always looking for more recommendations.
Let's get into this!
The Hate U Give by Angie Thomas
There is no excuse for me not having read this book yet. From what I know about this popular novel is that it is extremely relevant to what is going on now. Apart from being an educating read on racism in the police force against black people, I have heard from numerous reviews that Angie Thomas is an incredible writer and storyteller. I am expecting a powerful and emotional read, and I plan on getting my hands on this story ASAP.
Kingdom of Souls by Rena Barron
When I was researching young adult novels by black authors to read, so many came up that I have never heard about. I am always on BookTube or book blogs or on Instagram where I yes, follow book accounts, but still have never seen books like Kingdom of Souls talked about. I have been in the mood for fantasy lately so the synopsis of this book immediately caught my eye having to do with witches and our main character awaking her ancestral powers to stop a demon king. I am hoping my library has the ebook copy but if not, I will just purchase it from my local bookstore because I am craving more magical stories. Especially ones focused on black main characters because we don't see that as much as we should.
Dear Martin by Nic Stone
When this book came out, there was so much buzz but I never picked it up. I remember seeing it on every BookTube channel, Instagram account, and even on the podcasts I listen to. Yet, I NEVER read it. This is another book extremely relevant to what is happening now, just as all these books are extremely relevant to today. Dear Martin follows our main character, Justyce who is a victim of police brutality. He is an excellent student with Ivy League in his future, and one day, he decides to explore the writings of Dr. Martin Luther King Jr. and dives into how they hold up today. Once again, I know this will be a powerful story, and I am hoping to get to it soon because not only do I want to read it, but I need to.
Tyler Johnson Was Here by Jay Coles
Another important read due to today's challenges and injustices forced on the black community. Tyler Johnson Was Here deals with the wrongful shooting and killing of Tyler Johnson by a police officer that forces our main character, Marvin, to grieve his twin brother's death and learn what justice and freedom mean in our corrupt world today. This book tells a story that is reality for many black people which is why it is crucial for me and other allies to read. I cannot even imagine how real this book is for some people, and I hope through reading this, I will learn more about the injustices others face that I do not.
Pride by Ibi Zoboi
I love the idea of a rejuvenated re-telling of Pride and Prejudice and that is exactly what this book is. Zuri is Afro-Latino and lives in Brooklyn, and while she has a lot of pride for her community, it is not enough to preserve her neighborhood that is rapidly becoming one she doesn't recognize. One day, the Darcy family moves in across the street and due to her sister falling for one of the Darcy's children, Zuri must find a common ground with one of their son's, Darius. This book is filled with cultural identity, discussions on class, and first love. I am looking forward to reading this one soon! I have never read a Pride and Prejudice re-telling and I am glad this is going to be the first.
Opposite of Always by Justin A. Reynolds
Even though this book came out last March, I have heard a lot about it recently and I am glad it is getting more hype. Here is me re-introducing it, or introducing it into your life! This sounds like such an adorable and charming book, but also a little sad. It follows the story of Jack and Kate; how they met and their time together as they grew closer…but then Kate dies. Her death forces Jack to look back on their entire relationship and when an opportunity to save her arises, he jumps at the chance to take it. However, something like that will have consequences and it may be on someone else that he loves. Ugh, this sounds so good and I am intrigued to see where the author takes the story!
---
RESOURCES:
Those are 6 books by black authors that I NEED to read. If you have any other recommendations please let me know in the comments. I hope you enjoyed and will consider adding a few of these to your own TBR!
Don't forget to check out my last blog post as well as my social media accounts which are linked down below.
Thanks for reading 🙂
Last Blog Post: June Reading + Writing Goals
Buy Me A Coffee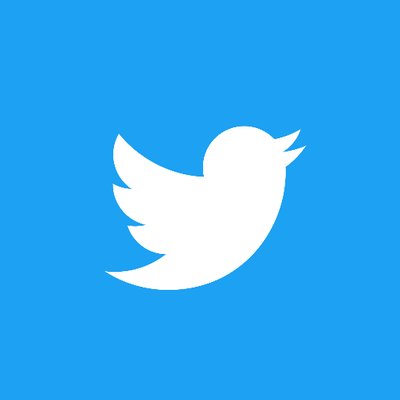 @zoeiswriting