Happy Monday!
To start this week off on a productive note, I wanted to share with you all how I organize my content and ensure I am creating and posting all the fun things. Planning and organizing my content is something I started doing in May and with all my projects and various platforms I post content to, I found it was essential step to keeping my sanity.
For a long time, I thought I didn't need to write anything down because I would remember all my ideas and their due dates. However, that is not the case! The more you are doing every day, the less space you have in your head to store all your daily and weekly tasks. That is why writing everything down in a list or on a calendar is SO important and critical to your success as a content creator. Once I began writing down my content and organizing it, I became obsessed with lists and notebooks and now I cannot live without them.
There are a couple of techniques and strategies I use to organize my content each month so let's get into them!
TIP #1: STICK TO ORGANIZING YOUR CONTENT IN ONE PLACE – MY CONTENT PLANNER
When it comes to organizing your content, keep it all in one space even if the content is not for the same platforms. That way, you will never lose where you wrote down that blog post or Instagram story idea because there is only one place it could be.
For me, this space is my content planner. This is my old planner for 2020 that I used before I started my bullet journal. I kept it because I didn't want it to go to waste and am glad I did because it is a great place to organize my content. Each different type of content is colour coded so when I look at the week, I can easily see what I need to create. For example, blog posts that I need to write and post are written in red, social media posts are in blue, freelance writing is in orange, and so on.
It is helpful to have this separate place for content that is not your daily planner because it declutters that space. If I have a deadline for a freelance project, that will also go in my bullet journal but it will only be written in on the date it is due. In my content planner, I can breakdown the steps to create the content as well as when it is going to go live.
Whether you write your content ideas down in a notebook or in a digital calendar, make sure you have a space dedicated solely to where you keep your content ideas because it will ease your stress when you sit down with it at the beginning of each week.
TIP #2: DEDICATE TIMES AND/OR DAYS TO SPECIFIC CONTENT – MY MORNING VS AFTERNOON ROUTINE
Dividing up the days so I work on different types of content at different times has been a huge reason why I am able to achieve so much within a week. I even started doing this without realizing it because dedicating my mornings to more heavily writing-related content (blog posts, creative writing, Flanelle articles, etc) and afternoons to more business-related tasks (internships, social media, editing, etc) felt natural.
Focusing on writing in the morning also helps because I am able to get in the mindset for writing and create even more because of it. Over the years, I realized I am most creative in the mornings which is why I preserve my writing time for my mornings. If you haven't figured out what time of day is your most productive, this is something you should figure out ASAP! That way, you can schedule your most time-consuming tasks during that time.
This is another reason why having somewhere like a planner to keep your content ideas is crucial because when you are scheduling out when you will work on it, you can divide up your day where you can visually see it.
Don't forget to include the dates and times you POST your content too! For example, I post to my blog on Mondays, Wednesdays, and Fridays at 12 pm PST, and I try to post to social media every weekday around the same time. I make sure to always write this down in my content planner, even though I always post on these days and times.
TIP #3: ENJOY WHAT YOU ARE CREATING – WHY I ONLY POST CONTENT I LOVE
Obviously, there will be some content you don't enjoy creating but have to, but for the most part, I make it a priority to create content that I love. This is because the content I post on my blog, Instagram, etc is for people to enjoy as well. I figure that if I don't enjoy it myself, nobody will! That is also why I try to be active the most on platforms I genuinely like to be on (give or take a few such as Twitter). Once again, some platforms you post to might not be your favourite, but I just remember my main focus is on ensuring I like the content I am posting there.
If you are unsure what your audience wants to see from you, use polls on social media. However, ultimately, you should be in touch with your audience and have a general idea of what they like and want to see, but there is no shame in asking for some help!
---
These are some tips for how I organize my content to maximize my time and efficiency when creating and posting to all my various platforms. If you have a method for organizing content, let me know in the comments below because I am always looking for new techniques to use!
Don't forget to check out my last blog post as well as my social media accounts which are all linked down below.
Thanks for reading 🙂
Last Blog Post: June Reading + Writing Goals
  Buy Me A Coffee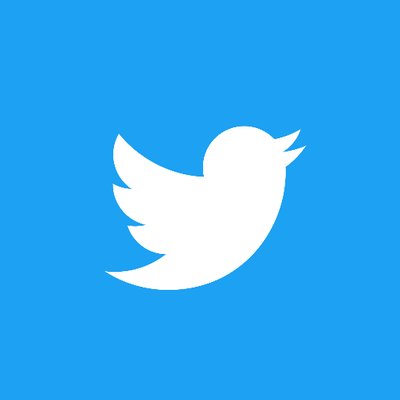 @zoeiswriting