Happy Friday!
Both April and May have flown by, and now we are right on June's doorstep which is crazy, but also why I am here with my reading and writing goals for June. I am keeping the load light however because once I finish my current projects (which I should in early June), my mind and body need a break from my computer.
Besides, May was very productive work-wise for me! However, I did not stick to any of my original May goals because a bunch of unexpected opportunities arose that I could not pass up. In order to take them, I had to set some of my own projects to the back burner because of it, but that's okay. I know I will pick them up sometime this summer. Nonetheless, May was busy and productive and I am hoping to carry that into June.
Anyways, onto my June goals!
Finish Re-Typing
Deadline Goal: June 12
This is a 344-page project I have been working on for a client since May 7th, and it has definitely taken me a lot longer than I expected. However, I am trying to re-type 15 pages a day which will let me finish when I hope to…as long as I don't stray too far from that daily page goal. Sometimes I can't hit that goal though. Last night, I had a lot of troubling focusing so I only typed 10. I am not too worried because in the past, I've been able to catch up and I know I can do it again. Regardless, I am excited to get this done.
Finish Outlining Act III of "The Obsidian Butterfly"
Deadline Goal: June 14
I am horrible at finishing outlines, which is why I want to sit down and just finish this novel idea. I already have Act I and II done, so why didn't I just finish Act III? No idea. To be honest, I do not know where Act III will take me which is probably why I haven't planned it out yet. I want to end this story differently in the novel than I did in the novella version since I will have more room to expand the ending and I want to explore all the possibilities.
Write 10,000 Words Towards "The Obsidian Butterfly"
Deadline Goal: June 30
My goal was to write 50,000 words of this back in May and yeah, that did not happen! I think I made it to around 7,000 though, so at least that is something. In June, I would really like to make some more progress in this story. If I could get just 10,000 words down during June, that's 2,000 words per week which in my mind, is a reasonable amount. However, if I don't get that much, I just hope I finish outlining it!
Write 2 Articles for Flanelle Magazine
Deadline Goal #1: June 14
Deadline Goal #2: June 30
Last month, I only contributed one article to Flanelle Magazine which is a magazine I write for if you didn't know (check it out HERE). They do not take me that long to do so I want to aim to get two out this coming month. Really, I just spend one day planning it out and then pitch the idea to my editor-in-chief. When she emails me back the following day with the okay, I write the first draft and go over it several times before sending it back to her. Overall, the process is two to three days. I love writing for this magazine and want to make sure it doesn't fall to the side of all my other projects!
Read 3 Books
If you read my May Wrap-Up + June TBR (click HERE to read it), you will know I had a horrible reading month! In June, I really want to get back into the swing of reading and knock some books off my TBR, but I also don't want to overwhelm myself. I am thinking that three books is a good goal. It is not too many books, but also not too little. Fingers crossed this is an easy goal to check off the goal list!
---
Those are all my goals for June and I hope you enjoyed reading through them! Hopefully, they inspired you to map out some goals you have for June. If you already have some goals outlined, drop them in the comments below because I'd love to know what they are.
Don't forget to check out my last blog post as well as my social media accounts which are all linked own below.
Thanks for reading 🙂
Last Blog Post: May Wrap-Up + June TBR
  Buy Me A Coffee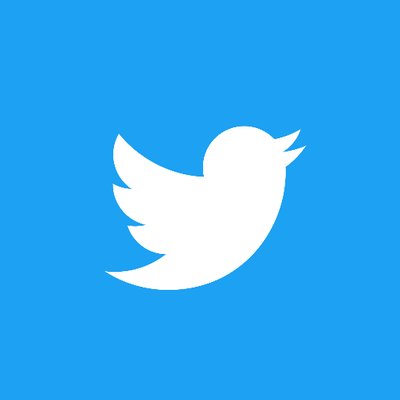 @zoeiswriting