Happy Friday!
May has been a busy month in all aspects and because of that, I thought a writing update was in order. I will be sharing how I'm keeping busy and explaining how I kind of overwhelmed myself with work…as any creative workaholic does.
AZTEC INSPIRED NOVEL
I began this month with the goal to write 1,000 words a day for my Aztec novel but surprise, surprise, that didn't happen. Overall, I did write 7,000 words or so which means this month hasn't been a total loss creative writing-wise. There were a few factors that contributed to me abandoning this project:
May has been an anxiety-filled month and I've found it difficult to write.
I took on a paid re-typing project that has taken a lot of time.
At first, I definitely did beat myself up about not working on my Aztec project. Since we are quarantined, I figured I would finally have time to work on fiction projects that I neglected for most of the school year, however, here I am, taking on more random projects and having NO time. Although, I have finally accepted the fact that once I am done re-typing my client's novel, I know I'll have time to return to my own creative writing. There are still three months before I return to school (ONLINE school too) so I have time. We always have time even if we don't realize it.
FLANELLE MAGAZINE
Due to having more time to enjoy movies and TV shows, I've found interest in learning about the entertainment industry during these trying times. If you didn't know, I write articles for a fashion, art, and lifestyle magazine called Flanelle Magazine, and have been since March. This month, I did some research and wrote an article on the entertainment industry during COVID-19, which you can read if you click HERE. It would mean a lot if you checked it out because I spent a lot of time working on it!
I really enjoy writing for Flanelle Magazine because it offers me another platform to share my writing and reach a completely different audience than the one I have on here. It also allows me to build my portfolio and work with an editor-in-chief to improve my writing which I don't have for my blog or creative writing. While I only contribute to it once or twice a month, it is nice to always have another project to turn to if I run out of them (which is usually not the case but still!).
RE-TYPING
I had never heard of people hiring others to re-type their novel before, but I discovered this paid position on my university's job board and snatched it up. I won't lie, it is a lot harder and much more time consuming than I anticipated but it has been a great learning experience. I would consider myself a fast typer, but as I mentioned above, this project is taking a lot longer than I would like. However, while I can't talk about the subject matter of this novel, it has been super interesting to read through and learn about so that really does help.
BLOGGING!
If you haven't noticed, I post three times a week now (except I didn't post this past Wednesday but besides that) which has been super fun. I love posting a lot of content onto my blog because it is something I am so passionate about. Like Flanelle, it is a nice break from fiction writing and I find blogging a lot easier to do. I love sharing tips, recommendations, and advice, as well as whatever I am reading and loving at that moment. I love the community here and all the other amazing bloggers on this platform, and it motivates me to keep on blogging.
My schedule for posting on here always changes regarding school and whatnot, but since my fall semester is online, I am hoping I can at least keep up with posting twice a week. My ideal goal would be posting three times a week but since I plan on taking a full course load, that might not happen. I'll try my best though because like I just said, I love to blog.
MARKETING AND SOCIAL MEDIA INTERNSHIP
Being a marketing and social media intern is a new addition to my never-ending list of tasks, and I am so thrilled to have gotten this opportunity to enhance my skills on social media. I am interning at Gypsy Journals and am starting that new internship on June 1st.
My passion for writing led me to my interest in marketing and social media only this past year, and ever since, I have been doing everything I can to explore the business side of social media and of writing too. When I received this internship, it felt like a step forward towards the career I want which will involve writing and marketing on social media like a social media manager, coordinator, etc. I cannot wait to start it in the next week or so, and I will keep you all updated along the way.
---
Those are all my writing-related updates for the month of May, and I hope you enjoyed it! Yes, it looks like a lot and I won't lie, it IS a lot, but it has taught me so much about balancing my time and still staying healthy mentally and physically along the way. I am nowhere near mastering these two things, but it is all a learning process.
Don't forget to check out my last blog post as well as my social media accounts which are all linked down below. I highly recommend checking out my last Instagram post because I started a new Insta segment called "So you wanna be a writer" where I talk about my writing journey, the opportunities I have found, and how to achieve your idea of success in your life. Give it a read and let me know what you think!
Thanks for reading 🙂
Last Blog Post: 4 Podcasts to Spark Your Creativity
  Buy Me A Coffee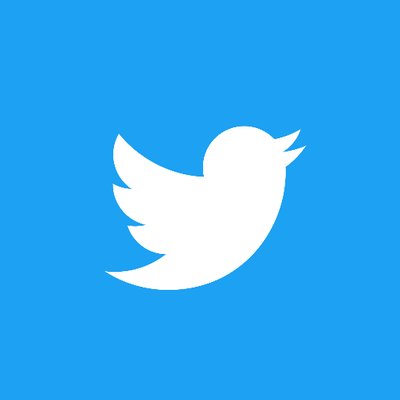 @zoeiswriting