Happy Monday!
Podcasts are a great way to learn about new things or get motivated, which is why now is the perfect time to share four of my favourite podcasts that can spark your creativity during these somber times.
Personally, I love to listen to podcasts while cleaning or going on a walk, but occasionally, I will sit down and soak in all their wisdom. They help me unwind and pass the time, which are two things I look for daily. Hopefully, the podcasts listed below can do the same for you!
These podcasts that I am sharing are for the creative mind (entrepreneurs, writers, artists, etc), but I think they would be beneficial to anyone who listened to them. When I need a pick me up, these are the podcasters I turn to.
1. Gals on the Go
I only recently started listening to this podcast hosted by Danielle Carolan and Brooke Miccio, two lifestyle YouTubers who I enjoy watching. They talk about their lives, social media, relationships, college, and life on the internet. They are honest and open about their struggles, especially during quarantine, which is inspiring to hear. It sparks creativity because these are two young but very successful people who are, as they say, "gals on the go." Hearing their start-up stories and also about the type of social media work they do inspires me to be productive in my own work.
Their podcasts are more laid back so I find they are better background noise for when I am cleaning or doing housekeeping tasks on my laptop like answering emails. It just feels like two friends chatting and catching up with the occasional tip on how to stay positive and motivated when life has you down.
FAVOURITE EPISODES:
Our Quarantine Morning Routines
Chat with Maggie MacDonald: Social Media, College, Confidence + Being Yourself
2. That Smart Hustle
This is another podcast that is hosted by a YouTuber, and her name is Kristen Martin. She is a creative entrepreneur who posts vlogs related to writing, business, and lifestyle which she has expanded onto her podcast as well. She also posts about astrology and energy, which I am not into but if you are, then you should definitely check her out! She touches a lot on failing and accepting failure, as well as believing in yourself and your plan in order to succeed. I really like it when podcasts, especially podcasts for entrepreneurs, include this message because we all need that reminder every once and a while. 
I like to take walks and listen to this podcast because there are always a lot of gold nuggets of information that I don't want to miss. These podcast episodes are short, ranging from 10-30 minutes usually, which is a nice break from the 40-60 minute ones! But keep in mind, you might want to download a few of these before taking a walk.
FAVOURITE EPISODES:
The One Thing I Wish I'd Known Before Starting a Business
The Danger of Consuming More Than You're Creating
When the Motivation Just Isn't There
3. 88 Cups of Tea with Yin Chang
In the past, I have talked about this writing podcast and how much I loved it, and I still do! I highly recommend this one not only to writers but to creatives overall. Yin brings on artists of all sorts onto this podcast, and all the content is just so inspiring. I never finish an episode not ready to hop on my laptop and get writing. That is why if you are feeling in a rut, listen to this ASAP.
This podcast is one of those ones that you want to sit down and enjoy every minute of it. I recommend siting down somewhere comfy with a snack and a drink before pressing play because you won't want to miss any info spilling out. It wouldn't hurt to have a notebook too to jot down some notes. However, it is also great to listen to while on a walk. When I was younger, I would listen to it every day on my walk to and from school.
It also helps that Yin brings on so many of my favourite authors, making me jump on each episode as soon as it releases.
FAVOURITE EPISODES:
MAGGIE STIEFVATER: Staying Motivated During Challenging Times
VICTORIA 'V.E.' SCHWAB: Cultivating Stubborn Hope & Earning Your Way Into the Tribe
SARAH J MAAS: Championing Heroines & Writing with Relentless Determination
4. The Goal Digger
This is a new podcast for me, but all the episodes I've listened to, I've loved. This an entrepreneur podcast all about getting your dream job and cultivating the life you want to live. It is about hustling and growing your online platforms in order to achieve the dreams you set out to reach. Every episode is a nice 20-45 minute length, which makes it a great walking podcast. Like 88 Cups of Tea though, I prefer to snuggle up for this one or at least sit at my desk with my notebook out. This is a gold mine if you are interested in success on social media and building a brand/business on platforms such as Instagram, Pinterest, etc.
The Goal Digger has a lot of amazing interviews with professional entrepreneurs who share their own tips and tricks to success, along with the host's own experiences and advice. It also includes a lot of episodes on topics you wouldn't necessarily think about asking yourself when creating a business which is so incredibly helpful. Some examples are "An Action Plan to Manage Financial Fear and Anxiety Right Now" and "The Checklist I Use to Choose My Mentors."
FAVOURITE EPISODES:
These 5 Things Will Make or Break Your Biz
---
Those are four podcasts that will spark your creativity and I hope you will give them a try if you haven't already. Let me know down below some of your favourite podcasts because I am always on the hunt for more.
Don't forget to check out my last blog post as well as my social media accounts which are linked down below.
Thanks for reading 🙂
Last Blog Post: 5 Tips for Writing Short Stories
  Buy Me A Coffee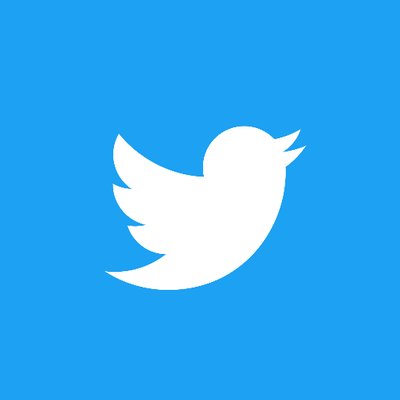 @zoeiswriting