Happy Friday and May 1st!
I hope you all had an excellent reading month, because I know I did. April was the OWLs Readathon, as well as the #StayHome Reading Rush, so there was lots of motivation to read all the books.
Today, I will be sharing all seven books I read during April as well as my May TBR because I plan and hope that May will also be a productive month.
The question is, did I complete all the reading challenges for the OWLs Readathon?
Yes! Now, let's see what I read to do so.
April Wrap-Up:
Children of Blood and Bone by Tomi Adeyemi
I finished reading this on April 1st, after spending all of March trudging through it. I have voiced my opinions on this story before, and how I personally believe this book is very overhyped… This was not for any readathon, but for my children's literature class and while I am glad I finally read it, I do not plan on continuing on with this series.
The Toll by Neal Shusterman
This was a book I started at the end of March but since I still had over 400 pages left to read in April, I decided to use it for the OWLs' "Defence Against the Dark Arts" challenge, which was to read a book that takes place at sea. A majority of this book is spent sailing the ocean and we are even introduced to a captain and their crew, who becomes an important character to the story. This is the third and final book in the Arc of a Scythe trilogy which overall, I really enjoyed! It was a satisfying conclusion and I flew through it despite its size.
Clockwork Angel by Cassandra Clare
I swapped this book in place of A Court of Thorns and Roses by Sarah J Maas because after reading Chain of Gold, I needed to re-visit the London Institute and Shadowhunter universe. I read this book for the "Transfiguration" challenge, which was to read a book with a shapeshifter. One of the main characters is a shapeshifter so I was very happy I had an excuse to re-read this book. I think the last time I read it was 2016, so I had definitely forgotten a lot that happens in it. My first time reading it, I was not a huge fan but I knew re-visiting it would make me love it…and I did!
Fear and Loathing in Las Vegas by Hunter S. Thompson
Since I had 100 pages of this book left to read going into April, I decided a few days ago that I am going to use it for the "Potions" challenge to read a book under 150 pages. This was a nice change from my usual YA fantasy reads because I had never read anything like this book before. I watched the movie first too which really did help me grasp the unusual storyline and characters. While it follows a gonzo journalist, it inspired me to work on my own writing and creative process. Shoutout to my boyfriend who lent me this book!
The Last Magician by Lisa Maxwell
While this book took a bit to get into, once I was in, I was in. I read this book for the "History of Magic" challenge, which was to read a book with witch and wizards and while in The Last Magician, they are not exactly called that, they have magical powers so it counts! I loved the atmosphere of this book, which came from the 1920s New York setting and the flawed and morally gray characters. I am super excited to dive into the next book sometime soon, The Devil's Thief, and continue on with the story. Especially after that ending!
An Ember in the Ashes by Sabaa Tahir
I will not bore you all with more of my drooling over this book and series because we all know I love it! This was not read for the OWLS readathon, but the #StayHome Reading Rush. I believe the challenge was to read a book with a house on the cover, and this cover has Blackcliff Academy where the students live and sleep so that is basically a house. Right?
Clockwork Prince by Cassandra Clare
The seventh and final book I read this month was the sequel to Clockwork Angel, and once again, I enjoyed it much more than the second time around. I forgot how close two certain characters get and even though I know what happens in the end, it is still killing me! I am guessing that since the last challenge for the OWLS readathon was "Charms": to read a book with a white cover. I am using this book for it. Clockwork Prince has white lettering on the cover so that counts! I also just really wanted to read it so…
May TBR:
House of Salt and Sorrows by Erin A. Craig
Clockwork Princess by Cassandra Clare
A Torch Against the Night by Sabaa Tahir
---
Those are all the books I read in April and plan to read in May. I hope you enjoyed! Don't forget to let me know what you read and plan on reading, because I'd love to know.
Make sure you check out my last blog post as well as my social media accounts which are linked down below. I have been posting a lot and will be giving more hints as to what my secret project is on them, as well when I can release more info on it. I know I mentioned in one of my previous blog posts that I could announce what it is on May 18th, but that has been pushed back to early or mid-June now. Hopefully, I won't have to push it back even more!
Anyways, thanks for reading 🙂
Last Blog Post: NaNoWriMo…But in May!
  Buy Me A Coffee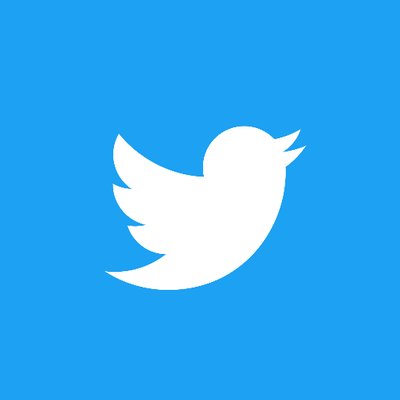 @zoeiswriting