Happy Wednesday!
NaNoWriMo, but in May is my way of making up for not writing at all during Camp NaNoWriMo this past month. I decided to give it an official name in the hopes it will motivate me to actually writing during May. Hence, Mayorimo.
Before I jump into what I am writing, my goals, and overall writing plan, I wanted to acknowledge that yes, this is my first Wednesday blog post! If you missed my last blog post (My May 2020 Writing Goals, which you can check out HERE), I announced that I will be posting three times a week: Monday, Wednesday, and Friday. Since I finished school last week, I have more time to brainstorm and write content for my blog and I am very excited to do so!
Now, onto my goals, plans, and writing ideas for Mayorimo aka NaNoWriMo in May.
What Am I Writing?
Glad you asked! I am adding to my Aztec novella I wrote back in March. Currently, it sits at around 20,000 words and I really want to expand it into a novel. There is so much in this world and story to explore, and I know the story will benefit from a longer length. In the past few days, I have been brainstorming new plot points and characters to add to the story and it is reminding me why I love this story.
What Are My Goals?
I knew before I planned to do Mayorimo that I did not want to write 50,000 words in one month. During March, I spread myself thin trying to write and edit 17,000 words in like two weeks while juggling school. This resulted in creative burnout for ALL of April and only now, am I finally craving to write for my story. I do not want to be irresponsible and repeat the process that resulted in my burnout, so, I settled on a more attainable goal.
Every day, I want to aim to write 1,000 words. I chose this because I know if I sit down to write, I can easily write this many. And if I miss a day, it will not be too hard to catch up. That means by the end of May, I am hoping to have added 31,000 words to my story. This puts my manuscript at 51,000 words but I have a feeling it will need to be a liiitle longer than that since it is fantasy.
Reward System = NO Burnout
I also decided to try something new during this upcoming writing-filled month: a rewards system. I have preached before in past blog posts about the importance of rewarding yourself with breaks, treats, etc when writing a lot, but lately, I have not been following that. This time, I wanted to change that and reward myself with 30 free minutes after every single writing session.
At first, I debated rewarding myself at the end of the week. However, I hate not being "productive" for long periods of time so taking a day off from writing to do whatever is not appealing to me. It drives me crazy, especially during a pandemic when I am stuck at home all day. If I could go out and be with friends, that is a different story and in that case, I want to be anything BUT productive. However, whenever I try to take Saturday off from Coursera work or writing, I itch to do anything but relax and read or watch TV. I realized I benefit from taking small breaks every day and infusing them with things I enjoy.
So, after every successful writing session (where I write at least 1,000 words), I can take 30 full minutes to read, watch YouTube, play a video game, or catch up on a TV show. Sometimes, I won't be able to right after, but as long as it is before the evening when I do typically relax more (because I think it defeats the purpose if I take my break when I am already relaxing!) I will call that a success.
My Tips for a Successful Writing Session
Having no school or places I need to be (except work on Sundays) has reminded me I am a morning writer. This is probably why I did not get as much writing done during the school year I think (other than me making excuses) because I had classes starting at 8:30 am sometimes. Spending 9 am – 12 pm on weekdays to work on creative projects has really shown me how productive I can be in only three hours.
By trigger, I mean find something that you listen to, drink, or smell whenever it is time to write. For example, my writing and editing trigger is lo-fi music. When I hear it, I just feel the urge to write and be productive. That is when I realized it is my writing trigger. It is helpful to have one because it really helps set the mood to write, especially when you do not feel like it.
Plan Out What You Are Going to Write
Plan out at least three plot points (they can be as small as your character speaking to another character) you want to write during that writing session before you sit down to write. Even if you have it in your outline, write down the three main plot points you are writing that day on a queue card or sticky note. That way, you are focused on what to write and not distracted by the rest of your story.
---
Those are my plans and goals for Mayorimo, and also some tips to ensure a successful writing session! Let me know what projects you are working on during May because I'd love to know.
Don't forget to check out my last blog post, as well as my social media which is all linked down below.
Thanks for reading 🙂
Last Blog Post: May 2020 Writing Goals
  Buy Me A Coffee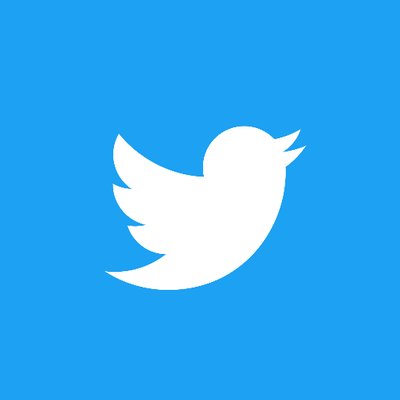 @zoeiswriting