Happy Monday!
Today marks the first day of me posting twice a week (Mondays and Fridays) which you would know if you checked out my last blog post…which you definitely should right here!
Anyways, I wanted to do another update type blog post because like the world right now, my plans for the next month seem to change constantly. My online classes are coming to an end on Friday this week, which means most of my school projects will be over then too. However, I do have two more final essays that will be due later on in April. Other than, I will have a lot more time on my hands. I plan on filling it up, of course, and here is what I have on the agenda!
Camp NaNoWriMo
Remember when I said I was going to do a short story collection? Well, that still sounds fun but for all of March, I worked on my Aztec mythology story. I want to spend April turning it into a novel (it is a novella right now) because I am in the mindset to write for it, and also because when I wrote the first draft of the novella, I wrote 5,000 words over my goal of 17,000. I ended up cutting a lot (and still am), but there are so many more obstacles I can add to the story and overall, just more content that I think the story would benefit from. So yes, I am now attempting to have my manuscript reach at least 50,000 words. This means I will need to add around 33,000 more words to it. Being the overwriter I am, I do not think this will be a challenge.
Reading
I decided to participate in the O.W.LS month long, Harry Potter inpsired readathon that happens every year, organized and created by Book Roast on YouTube. I have never participated in this readathon before but I am so excited to give it a go because it looks like a lot of fun. It is a really complicated and complex readathon so I won't try to explain it here, but you can go check out her YouTube channel where she gives an in-depth explanation on how it all works. If you have took part in it before and know what it all means, I am "studying" to be a ministry worker. I have to read 5 books during April which should not be too hard, but also not that easy. I will tell you all the books I plan on reading for the prompts this Friday!
School
This is something I've considered since the beginning of the school year, but I decided to take on online class this summer through my university. Since schools closed early due to COVID-19 and had to transfer online, my school has been adapting to this change for their summer courses as well. This means, I have a lot more options. Sadly, there are not many English courses offered this summer and the ones that are available do not interest me. However, I decided it might be the perfect time to take a language course through my school so as of now, I really want to take an intensive Spanish course. I chose against taking one during the fall and winter semesters because I knew I would not prioritize it and therefore, not get what I wanted out of it. Since it will be the only class I take this summer though, I will be able to give it the time and effort it needs. It is intensive which means it will take more hours and days than a "normal" course and is also only a month and a half long. I have to see if it works with my work schedule first, but if it does, that is my plan!
Anyways, that is a little update on what I plan on doing once my classes finish up this week. I hope you enjoyed and don't forget to check out my last blog post as well as my social media accounts linked down below!
Thanks for reading 🙂
Last Blog Post: Children of Blood and Bone Has Too Much Hype?
  Buy Me A Coffee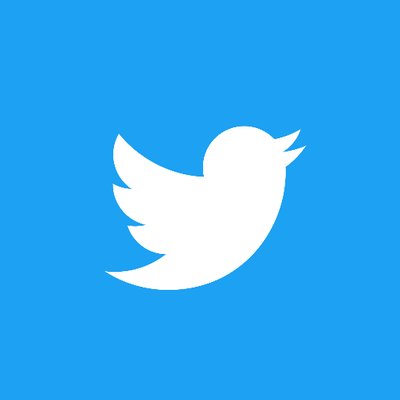 @zoeiswriting