Hellooo,
Before I get into this blog post, I wanted to share something super exciting. Recently, I have become a writer for Flanelle Magazine and my first article was posted on the 18th talking all about the importance of keeping art alive during this crisis. It is meant to be uplifting, positive, and inspiring, so go check it out by clicking the link down below. It would mean a lot!
COVID-19: The importance of keeping art alive in quarantine
Now, back to business.
I thought it would be helpful to share a post on how to keep positive and productive during all that is happening right now. It is easy to get caught up in the negativity of it all (trust me, I know), but I want to help steer you back to the bright sides. Those are that now, a lot of us have time we didn't have before. There is a downside to that of course because, for some, they have lost their jobs and in no way am I discounting that. However, how I see it, is that there is nothing any of us can do to change that at the moment. Anyways, with this time we are offered the opportunity to try new things, work on things we might have neglected, and overall, have more time to ourselves which is important and often overlooked.
Today, I will be sharing some ideas, tips, and tricks on how to stay positive and productive while also not ignoring what is going on around the world.
Idea #1: Start a Journal
I used to journal a lot, but ever since I started first-year, I haven't kept up with it as much. However, lately, I have been making an effort to get back into journaling since it is all about letting go of the negative things you may be feeling and reflecting on your life. I haven't been journaling every day, but I have been trying to a few times a week or whenever I am feeling especially discouraged. I highly recommend it during a time like this. It is so therapeutic and sometimes, I find myself writing for anywhere from 15-40 minutes.
Idea #2: Explore a New Creative Hobby
I emphasize on the word "creative" hobby because as I talk about in my article linked above, being creative and creating art has a huge effect on how you feel, think, and act during somber times. Whether you want to get better at baking, painting, writing, or photography, take advantage of the time you have right now to improve and explore that creative realm. For more on this, check out my article here.
Idea #3: Create a Schedule for Yourself
Whether you did this before self-isolation or not, I encourage you to make some sort of daily schedule for yourself even if it is a very loose one. Having this structure that we are used to because of school, work, etc and not losing it by creating one that fits our new, home lives is essential to keeping busy, productive, and happy.
For example, I am still working at my job (once a week though because I still have school work to do) on Sundays so my "weekends" have become Fridays and Saturdays. Anyways, on weekdays, I will wake up at 7:30am, read from 8am-9am, and then get started on any work I have to do. This includes schoolwork, my own writing, and writing for my jobs. I will do this until around 4pm or 5pm and any time after that will be spent watching movies, going for a walk, or whatever else keeping in touch with friends and family. I have also been trying to exercise a few times a week which is either me going on a run or working out at home. This has helped me stay sane during everything, and I really recommend incorporating something of a schedule into your life.
Tip #1: Surround Your Productive Plans with Fun Plans
I have found that while always working at home and not being able to go sit in the library or in a coffee shop to change up my environment can be discouraging and really deplete my energy, making plans to call someone or watch a movie with my family helps to ensure I push forward. I recommend making these "fun" plans something social, or at least, sometimes something social. However, if you limit how often you watch TV, movies, read, etc by yourself, those will also work! It helps keep you on track because you look at your schedule and are like "okay, I have plans to FaceTime, my friend, at 7pm so I have to get everything done by then otherwise I can't call them.". It is like the equivelent of making dinner plans or just going out and realizing that yes, you still have to get your work done.
Tip #2: Make Going Outside a Priority
It's weird that something as small as going outside has become so prioritized in everyone's lives now. It is so important to take a walk every day or sit in your backyard a few times a day during self-isolation. I would even say that going outside could be your "fun" plan for when you get your work done. Nonetheless, schedule it into your daily routine every single day because you will find that it is easier to stay motivated and positive while getting your daily dose of fresh air.
Trick #1: Plan Future Endeavours…Even When You Don't Know When They are Going to Happen
One thing that is time-consuming and keeps my spirits up is planning for trips that could happen in the next couple of months. I don't recommend putting money into booking a hotel or a plane ticket quite yet, but spending time researching places and fun excursions to do once self-isolation is over will really help you to look into the future rather being too stuck in the present. I also recommend finding people to do them with!
Those are all my ideas, tips, and tricks to keeping positive and productive in the next few weeks and I hope you found them helpful! Make sure to check out my last blog post as well as my social media accounts which are all linked down below.
Thanks for reading and stay healthy!
Last Blog Post: WIPs, Camp NaNoWriMo + More
  Buy Me A Coffee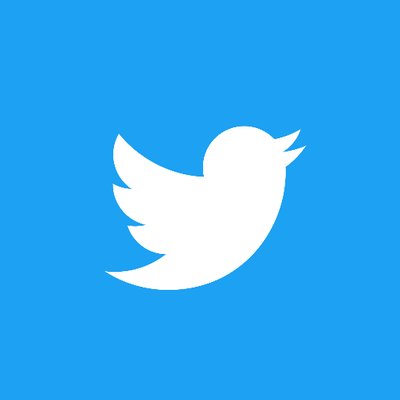 @zoeiswriting