Happy Friday!
Being a broke university student, I have been thinking about how I read and how much money I have saved this year regarding books.
Here are my tips for reading on a budget whether you are a student or just want to become more conscious of where your money is going. Let me know in the comments if you have any other tips or ideas because I would love to know!
#1 – Library Books
This is the obvious one, which is why I am getting it out of the way right now. But yes, libraries are the best and cheapest way to read because they are free! A lot of people do not own a library card which is crazy because the library is such an amazing resource not only for reading but for connecting with other lovers of books. I am always taking out library books to keep up with new releases that I want to read. I request them from my library before they are even out and then I am usually the first or second person to get them! Most libraries also offer free audiobooks and ebooks through different apps. For example, my library uses CloudLibrary. It's an obvious tip but here is your reminder to use your local library!
#2 – Borrowing from Friends
I know some people are hesitant about lending their precious books out but I have never been one of those people. I love to share my books with my friends and I would be lying if I said I didn't enjoy forcing them to read my favourite books. My boyfriend and I give each other book recommendations and lend books to one another all the time. Once I am done my current reads for school, I will be picking up Fear and Loathing in Las Vegas by Hunter S. Thompson because he highly recommended it to me. I've also read 1984 by George Orwell at his request and in return I have shoved The Outsider by Albert Camus and Daisy Jones and the Six by Taylor Jenkins Reid at him. The point is, sharing is caring.
#3 – Save Buying Books for Special Occasions!
Something I have been experimenting with is saving my book buying for a special occasion. If I get through a really hard week or if one of my most anticipated books is coming out, I will use that reason to treat myself. However, don't do this too often during the month. I will only buy one book a month maximum not only to save money but to keep the book-buying a special thing. It's also a helpful tactic to limit my book buying and rely more on libraries because my collection is reaching the 300s and there are still so many books I haven't read yet that are still sitting on my shelf and gathering dust.
#3.5 – Read a Chapter and Decide
If you want to treat yourself to a book for the month but don't know which one to choose, whether there are just so many you want or if you want to pick a book you know nothing about, I have a method that works pretty well for me. What I do is I choose three books from the shelves based on the cover or maybe because I heard of it before. I take those books and read the first chapter of each one. Whichever one hooked me the most is then the one I get. Although, if you go into a bookstore and nothing stands out to you then maybe think about saving your money. Treat yourself to something different or wait until there is a book you really want.
#4 – Online Resources
First things first, I do not mean illegally pirating books off the internet. What I mean by this is that lots of older novels, poems, short stories, etc can be found online for free. I discovered this since I am taking a class on Victorian literature and for it, we have a massive textbook that I often do not feel like lugging around. So, one day, I searched up the poems I had to read for class and what do you know! I found them on the poetryfoundation.org website. Later on, I realized the novellas we had/have to read are also on there. Those stories are A Christmas Carol by Charles Dickens and Strange Case of Dr. Jekyll and Mr. Hyde by Robert Louis Stevenson. If you are into classics and whatnot, search the title of it and add "pdf" to the end of your search and it may just pop up.
Well, there you have it! Those are my four and a half tips on reading on a budget. I hope you found it helpful and insightful in your reading life. Don't forget to check out my last blog post as well as my social media which is all linked down below.
Thanks for reading 🙂
Last Blog Post: March 2020 TBR
  Buy Me A Coffee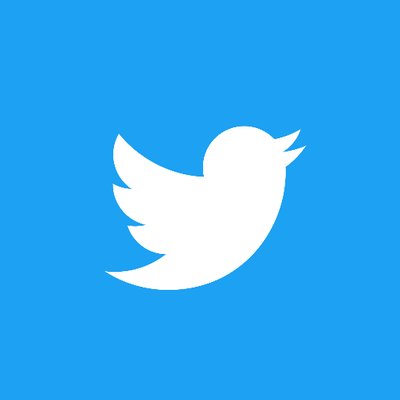 @zoeiswriting