Happy Thursday!
Today, I thought I would share an excerpt from a short story I am currently working on. It is actually one I have salvaged from my pile of neglected work and it feels so good to be reviving it! I wrote the original idea for this back in grade 10…so almost four years ago, but I've always come back to it over the years. Anyways, here are the first 3 or so pages and I hope you enjoy!
P.S. I now have a "My Writing" section of my blog where you can find the work I am most proud of! You can find it on the top right corner of my home page 🙂
---
Due to the clock's lack of eyes, it confronts me with the dark reflection of my own. Memories play in the blackness of them, and I force myself to stare past them at the clock's copper hands which are frozen over the twelve. I tap its face, but it remains as silent as ever.
A faint pulsing fills my ears. I blink. The clock's smallest hand is beating around its face as if it always has, the other one inching with each passing minute. I drop my pencil and struggle to my knees.
"Mom!" I shout. "Mom!"
I try to think back to a time when the clock worked, not just when it was perched in silence on a shelf. My door swings open and my mother appears, a book dangling from her hand.
"What, Adelyn? You have two perfectly good feet as far as I can tell. You could have come to me instead."
"Sorry, but do you hear that?"
The clock's tick is delicate; like a baby's first breath. She listens for a moment and then her brows draw together, a crease folding between her eyes.
"Yes. The clock is ticking."
I deflate, anticipating more excitement. Maybe not a shriek joined by a jump, but a smile at the least.
"It just started ticking. Like, all on its own."
"Hmm. It used to all the time when I was younger. It would drive me and your grandmother nuts." She tips her chin up and sniffs with disapproval.
"Well, I think the ticking is kind of nice. I think grandfather would have liked to see his clock working again, don't you?"
"I suppose, but you know how I am with noise." She pinches the bridge of her nose and twists her lips. "I already feel a headache coming on. Can you turn it off please, Adelyn?"
"I don't know how."
The crease deepens.
"Well, I need to lie down for a bit until my headache goes away. If you can't figure it out then we might have to get rid of it." She jerks open the door and I sigh, returning to my homework. But I can't help myself from glancing at the tremoring clock every few seconds.
The clock's tick still reminds me more of a pulse rather than an actual tick. I think of the clock we have in the living room, mounted to the wall and shaped like an orange cat. It used to purr in deep, heavy strokes that echoed throughout the entire house until it drove my mother to insanity only minutes after it was hung up. Instantly, my father disabled it. Now, we just had an orange cat hanging on the wall.
But this ticking isn't anything like that. It's less of an annoyance and more of a reminder that the clock is still alive.
When my door creaks open next, I struggle against the heavy sandbags resting on my eyelids. My father's head pops through the doorway; his eyes are narrowed and his brown hair a wavy mess.
"Hi," I say, yawning.
"Hi, Addy. Your mother wants me to ask you if you figured out how to turn off the clock." I roll my eyes, reaching for the old thing and flipping it around. I freeze.
"There's no backdoor."
"What? Is that a no then?"
"I don't know! I guess? There's no little entryway to the gears or anything." I run my fingers along the clock's back, feeling for the grooves of a door but there is nothing. I only feel and see smooth wood.
"So…What do you want me to tell her?"
"I-I don't know. I don't want her to make me get rid of it!" I peer up at him. "What should I do?"
"Maybe take it to that antique shop. You know, the one in the town square?"
I sit up.
"Yeah! I'll do that. That's a good idea." I reach for my jacket, slipping it on, and then for my phone. I type the antique shop's address in. The hours appear beneath the address and I groan.
"What?" My dad asks.
"The antique shop is closed on Sunday! What am I supposed to do now?" I shove my phone into my pocket and bury my face into my hands.
"Hmm, and I doubt there are any other antique shops close by, let alone open…"
"Yeah, and I don't want to drive around for hours in the dark."
As if in response, the grey sky grumbles in agreement. Speckles of rain begin to cover my window and flashes of light flicker behind the thick clouds.
"Someone shut that damn clock off!" My mother yells from somewhere in the house, and I wince.
"How about you just go for a little drive with the clock?" My father whispers and I hesitate, glancing outside the window again.
"Adelyn Willows!" My mother screeches.
"Fine. I'll go." I roll my eyes.
"Thank you," my father says, clasping his hands together gratefully. "Maria! Adelyn is going to take the clock out for a bit!"
"Thank god," we hear her mumble, and I shake my head, slinking past my father into the hallway. I pair black boots with my green fuzzy socks, gripping the clock to my side with my free hand as I tug them on. It hums against my skin like a heater finally kicking in in the winter.
"Okay," I mumble. "I guess I'll be back later."
"Drive safe, Addy," my father chimes, shivering as he watches me go.
I sprint across the wet grass when a drop of icy rain hits my face. The clock's sharp edges dig into my ribs, but I barely feel it against the afternoon's bitter bite. Autumn wind runs its gnarled fingers through my hair, brushing it into my eyes and mouth. I push against it, but its harsh breath is too strong.
Inside, the car is cool and musty. I contemplate buckling the clock up beside me but decide against it as more raindrops pound against the window. I grit my teeth and start the car, pulling out of our driveway all while tapping my fingers to the steady heartbeat of the clock. I don't know where I am going to drive to, but my hands are cranking the wheel, guiding themselves.
It doesn't take long before I realize where I'm taking myself. My stomach twists and my heart fights against my chest as if it can manipulate me to turn back. But from experience, I know this is a one-way road.
The only direction to go is forward.
---
And there it is! Once I am finished I will share the rest but for now, I hope you enjoyed that little teaser. Let me know what you thought of it in the comments because I would love to know.
Don't forget to check out my last blog post as well as my social media accounts which are all linked below because yes, I have finally started posting on Instagram again. Anyways, thanks for reading 🙂
Last Blog Post: Reading on Vacation
  Buy Me A Coffee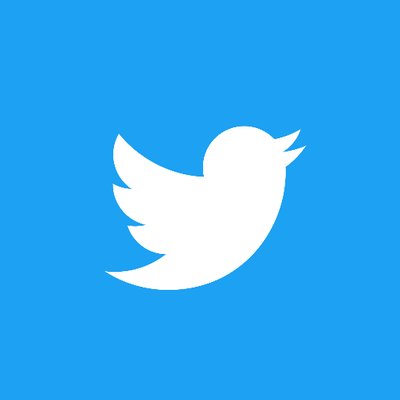 @zoeiswriting