It begins with the book.
You started reading it the week before school. Your very first week of university. You made it to page seventy-two and are already both knees deep in the world and best friends with the characters. The night before school starts you read twenty more pages before placing it on the nightstand next to your bed and turning out the light.
The first day of school is a blur of racing from concrete building to concrete building and trying to remember that the concrete building with the blue door is where you history class is. The concrete building with the orange door is where your philosophy class is. After hearing the drone of your philosophy prof's voice though, you hope you forget that your philosophy class is in the concrete building with the orange door and discover the coffee shop next to it instead.
The first day of school is a blur of faces. Some stick out more than the rest. Mostly the ones with bright smiles and who said hello to you first. You meet Michael. Michael is also a first year in history. He has floppy dark curls and a big grin that makes you smile back even though you're so nervous your knees are bouncing. Michael makes you forget that your book is in your bag, the one you were going to read before class started and the one you read twenty pages of last night. He is the reason you forget to pick it up when you're sitting on the grass during your fifty minute break. Instead, you stare out at the trees and the students walking by. The ones that dart past like bees narrowing in on a flower are all visibly first years. Their shoes are shiny, their coats aren't missing any of their buttons, and their faces are slathered in makeup. The second, third, and fourth years all languidly stroll past you.
A lot of them have cracked, leather satchels and glasses sliding down the bridge of their nose.
That night you sit in bed on your phone. The book is still in your bag and the bookmark is still stuck between pages seventy-one and seventy-two. You found Michael's Instagram after approximately fifteen minutes of scrolling through boys named Michael with floppy dark curls. He is from somewhere in Vancouver. He has, or had, a lot of friends. Lots of them are pretty, blonde girls all holding cups probably filled with beer or vodka or some other drink that would make your stomach twist. One boy with dark skin and short hair comes up in a lot of Michael's pictures. Their arms are wrapped around each other. Their cheeks are pressed together.
You guess Michael and you will only ever be friends.
You put your phone down and turn off the light. The book still sits in your bag and it sits in your bag for the next night, and the night after that. Soon, its home becomes the bag.
It begins with the book but it moves on to other things too.
It's almost October. School is three weeks deep into your life and already, its claws have torn it up into a shredded mess. You are struggling to keep the pieces from flying away. You are chasing and shoving them in your bag where your book still sits. When it fills up, you stuff them under your arms and even in your mouth.
In the second week of school, you lost your soccer ball. You thought you left it underneath the deck of your parents house, where it always is, but when you checked, it vanished. You miss kicking it down the field. You miss the wind against your face, in your hair and cushioning you as you bring the ball to the net.
It begins with the book, but it took your soccer ball too.
You don't look for your soccer ball again. All the time spent busing to your parents house and then looking for it took away time from your history paper. The five page one on Canadian women in the second World War. It was due at midnight that night and you barely finished it because you spent all that time looking for your soccer ball. When you get your paper back, the mark makes you cringe and think about the soccer ball.
You could just buy a new one, but you don't.
It's a couple days into October now. The leaves are brown and their corpses stick to the soles of your shoes. The wind is blocked by your sweater as you hurry home, but you still shiver because you're always cold now.
There is a bookstore on the walk home from the bus stop. You used to stare in the windows and then go in when you couldn't hold yourself back. You would browse the shelves slowly and carefully, your eyes not leaving a single book behind. You would sit in the designated reading chair hidden between the young adult and children's section and devour the first chapter of a book before buying it. Or decide it was bad and choose another.
But now you walk past the bookstore and stare into its empty, dark abyss cradled by the window. It's closed and your reflected face is the only thing you see.
You walk away.
In your room there is a stack of unread books that you made for yourself at the beginning of the year. Before school started. You had plans to get through that stack of five books before the end of the semester. Your bookmark is still wedged between page seventy-one and seventy-two in the book that is still hiding in your bag and has been since the first day.
There is a brand new soccer ball that sits in the shadows underneath your bed. Your uncle got it for you because the reason you couldn't find your ball is because his dog chewed it up. You haven't touched it or even taken off the wrapping.
When you get home, you either pull out your laptop and binge YouTube or go over your lecture notes on Canadian history, or you just sit there. You sit there and think about things that don't mean anything. You think about Michael who you haven't spoken to since the second day of school when you sat next to him but he was already talking to the boy with sandy hair and glasses. You think about all the parties on campus you missed because you were nose deep in a book. Not your books, but the books they make you read for school. The ones where when you open them and the words seem to run together into blots of ink that make absolutely no sense. You think about your kind-of-friends. The ones who you see on only on Friday nights. Even then, all you guys do is sit around, drink beer (which doesn't make your stomach twist anymore) and watch "Friends". Occasionally you all laugh at something or complain about homework. Usually the only talking between friends is the conversations of the two-dimensional ones on the TV.
And then finally, you think about the book you still haven't finished. The one lying in your bag. The part you read was good. You wanted to know what would happen next. You still do.
You pull your bag into your lap and yank it out. A corner is creased and the cover feels a little damp.
You peel open the first page and then to where your bookmark is. You read the first word and then the second word. Soon you're done the page and you're sprawled out on your bed. The world in the story rises up around you and devours you without warning. But you don't mind. The characters reach out for you, hands grabbing yours before pulling you in headfirst. But you wanted them to.
You are pretty sure you had an assignment due about an hour ago, but you don't care. The book is better. The story brings you back alive as if you've been Frankensteined after years of being dead. Something flickers inside of you. It's warm and faint, but as the pages fly by it grows hotter and brighter.
It begins with the book and then the soccer ball.
It took them both from you. It took the things that lit your spirit with brilliant colour but now you have enlightened the cold, empty space it left behind.
You need this book.
You need this soccer ball.
You were lost without the things that gave you life. You lost your way along the walkway with a dozen different paths all heading into a grey haze. You lost your way among the anxious crowd of other students all stumbling in every direction. You aren't sure which ones to follow. You aren't sure who knows where they are going. It takes you a while to realize that no one knows that yet.
But finally, a light has flickered in the distance.
Well, that was my random short story that kind of sums up the basic idea of what I have been feeling lately…It has been a struggle trying to find myself again and reconnect with the things that I love to do and make me, well, me. Without them, I've felt a little lost but I am slowly reconnecting with them again.
I hope you enjoyed, and don't forget to check out my last blog post as well as my social media accounts which are all linked down below. Thanks for reading! 🙂
Last Blog Post: Am I Participating in NaNoWriMo?
  Buy Me A Coffee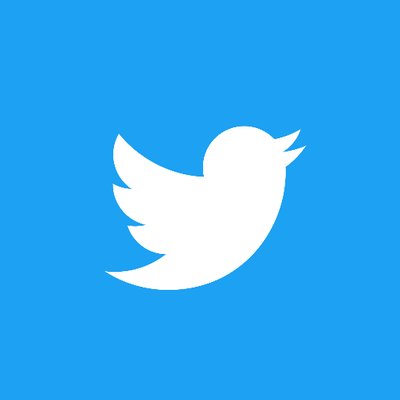 @zoeiswriting