Happy Thursday!
Since the school season is in full swing, I thought it would be appropriate to do the coffee book tag as coffee is the one and the only thing that is getting me through my life currently.  I am a HUGE coffee addict and have been since I was 14. I use the excuse that I started working early and long hours when I was 12, so I needed it to survive, but now I have no other excuse except I am just addicted. But I've come to terms with that by now.
Anyways, let's jump into this awesome book tag!
Original Tag: https://www.youtube.com/watch?v=og7yBhO5GqU
1. Black: Name a Series That's Tough to Get Into But Has Hardcore Fans
Personally, I love my coffee black so this is probably my favourite question. I would have to say a series that is tough to get into but has hardcore fans is The Mortal Instruments series by Cassandra Clare. If you did not read them when you were younger and YA was still in its earlier stages, I feel like it is really hard to fall for Clare's first series. The writing isn't as good and it is very basic YA, to be honest. However, the people who do like it (like myself) don't usually just like it but are hardcore fans. This is one of my favourite series but if I read it for the first time now, I doubt I would like it as much.
2. Peppermint Mocha: Name a Book That Gets More Popular During the Winter or a Festive Time of Year
Harry Potter is always popular, but as soon as winter creeps closer, it is suddenly on everyone's TBRs. I know personally, I tend to watch the movies during the winter season so I can attest that this is true. Harry Potter does get more popular during the wintertime and I am not complaining. It has that cozy atmosphere that people crave to read during the cooler months.
3. Hot Chocolate: What Is Your Favourite Children's Book?
It has been a long while since I read these books, but I remember having such fond memories of them and just devouring one after the other in the series. And that series is the Junie B. Jones series by Barbara Park. I borrowed the books from my cousin when I was younger, but ended up "borrowing" them for at least a few months. They are fun and adorable, and I suddenly have the urge to give them a re-read now!
4. Double Shot of Espresso: Name a Book That Kept You On the Edge of Your Seat From Start to Finish
The Cruel Prince by Holly Black was yet another hyped up YA book that I was skeptical at how much I would actually enjoy it, but in the end, I really liked it and flew through it. It is on the shorter side, and I found myself flipping each page in anticipation for more. I lived for the conflict and the characters and had a blast reading it.
5. Starbucks: Name a Book You See Everywhere
This is a book I just finished reading that is incredibly hyped up and easily found on every BookTube channel. While I thought it was a good book, it didn't blow my mind like it did for many other people. That book is Six of Crows by Leigh Bardugo. It was a solid 4 star read, but nowhere near a favourite for me. I can't escape it though. It's everywhere!
6. That Hipster Coffee Shop: Give a Book By An Indie Author a Shoutout
Sadly, I haven't gotten around to many indie author books so I think that is something I will have to work on in the future! Let me know below if you know any good indie authors I should check out.
7. Oops! I Accidentally Got Decaf: Name a Book You Were Expecting More From
Once again, I am going to have to say Six of Crows. Due to its immense amount of hype, I went in expecting an almost flawless book that I just couldn't help but adore. I did like it, but it was nowhere near the 5-star read I was hoping for.
8. The Perfect Blend: Name a Book Or Series That Was Both Bitter and Sweet, But Ultimately Satisfying 
Eliza and Her Monsters by Francesca Zappia is a YA contemporary standalone about a girl who is trying to survive her last year of school and continue anonymously running her webcomic, Monstrous Sea, which happens to be the biggest webcomic online. Juggling all this, it is inevitable for Eliza to go through ups and downs. Especially considering her shyness and anxiety, but with the help of friends, especially Wallace, she learns how to attempt to balance it all. Sometimes Eliza annoyed me, but ultimately, I loved the book and it wrapped up in a way that was satisfying to me.
Those are all my questions for the coffee book tag and I hope you enjoyed! Don't forget to check out my last blog post as well as my social media accounts which are linked down below. Also, if you want to support me and my blog, buy me a coffee with the link down below! Thanks for reading 🙂
Last Blog Post: College Reading Recommendations!
  Buy Me A Coffee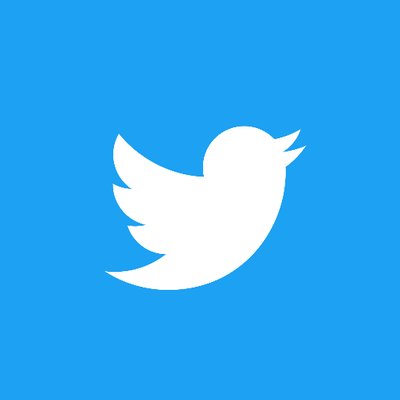 @zoeiswriting