Happy Thursday!
It is yet to be the end of August, but already I am throwing my hands in defeat to August because this was not a great reading month. It's okay though because no matter what, I have to read around four books per month for the next four months so reading will DEFINITELY get done.
Also, it's okay to take a break sometimes (which is something I too, need to keep reminding myself).
While I didn't get too much reading done, I still managed to devour one book so I thought I would at least share that and also the fun reads I plan on reading during September if I can make time to get to them…
Before I get into that, if you want to support me and my blog, buy me a coffee! The more support I get, the easier it is to make time to post on here, especially during the busy school year. However, I appreciate the comments and likes left on my posts just as much! Thank you 🙂
Six of Crows by Leigh Bardugo
I first read this around three years ago, but skimmed so fast through it I literally remembered nothing about it as I flipped over that final page. To be fair, even this time it didn't really make an impact on me. I enjoyed the story, the world, and the characters, but I think this is one of those books that is SO hyped up by everyone around me that I expected a lot from it. I expected so much that it just didn't meet all my expectations. I did like it though, and I plan on continuing on to the second and final book (even though I heard it isn't as good as the first), but it wasn't revolutionary or mind-blowing like it is for most people. 4/5 stars
It did take me the entire month of August to read, so maybe that is why, but whatever the reason, it just didn't become a favourite book for me like it becomes for everyone else. But that's okay! I hear that the Shadow and Bone trilogy by Leigh Bardugo is becoming a Netflix TV show and that those books take place in the same world as Six of Crows, so I am looking forward to seeing it all become real…well, on my computer screen!
The Fun Books I Want to Read In September…
Fangirl by Rainbow Rowell
I am DETERMINED to read this book during the first week or two of my university experience because it too, takes place during Cath's first year of college. Yes, I've read this book approximately 100,000 times, but I love the story and it holds such a special place in my heart! Cath and her twin sister, Wren are starting their first year at college together, yet apart. While they've spent all their lives right beside each other, Wren wants to be adventurous while Cath wants to retreat into her dorm room and write fanfiction. When her moody roommate, Raegan introduces Cath to her best friend, Levi, Cath starts to slowly break out of her shell and experience a world other than the one she created on her computer screen.
I love this book because I too am shy (but nowhere near as much as Cath, and I also crave the company of people…but still!). I also love this book because it shows how hard it can be to make new friends sometimes and fit into a completely new surrounding.
Ruby Red by Kirsten Gier
If you've been following my blog for a while by now, you would now that despite the mixed reviews, this is one of my FAVOURITE books ever. I honestly can't explain it. I just adore the atmosphere, the story, and the characters. It isn't complex or life-changing, but it's cozy, fun, and adventurous. The fall time is my favourite time to read this book, so I plan on jumping into this right after Fangirl, but right before the weight of my degree falls on my shoulder.
Ruby Red follows Gwen, a 16-year-old girl who is part of a time-travelling family but while the gene is believed to be in her snobby cousin, Charlotte, Gwen is astounded when she finds herself transported back in time. From then on, the world she knows is ripped out from beneath her feet and her days begin to consist of school, time travelling training, and putting up with her arrogant time-travelling partner, Gideon.
The Wicked King by Holly Black
A few months ago, I flew through the first book, The Cruel Prince and now I am ready to devour the second book. I am hoping to also fly through this book because of the little time I will have to actually read, but I have also heard great things about this sequel so I have high hopes.
The Wicked King is the sequel to The Cruel Prince which takes place in the world of Faerie, following our main character, Jude who is human. When she was young, she was snatched by her half-sister's real father and taken to the faerie world with her and her twin sister. Treated like the outcast she is, Jude wants nothing more than to fit in among the faeries but doesn't consider if she can even trust the people she so desperately wants to be.
That is the one, single book I read during August and the books I am hoping to get to during September. I will, however, be coming out with my actual September TBR featuring the school books I am assigned to read, so stay tuned for that! Don't forget to check out my last blog post, as well as my social media accounts linked down below. Thanks for reading 🙂
Last Blog Post: Fall Reading Recommendations!
  Buy Me A Coffee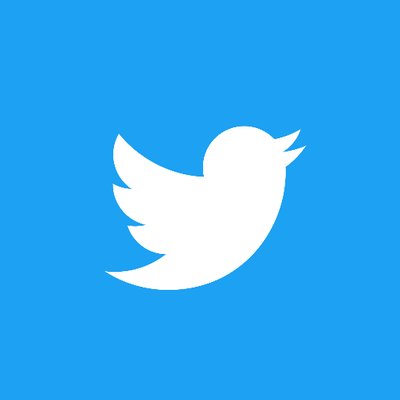 @zoeiswriting