Happy Thursday!
I thought it would be nice to just do a fun, easy post for today, which is why I am doing a book tag!
As a reader, I have faced many difficult problems such as trying to bring a book with me everywhere I go even when I can't fit it into my bag, or buying too many books when I already own 50 that I haven't read…so, I thought it would only be fitting to do a whole tag about these reader problems that I am sure many of you can agree with.
Original creator: https://www.youtube.com/watch?v=7SfhSV-L3eo
1. You have 20,000 books on your TBR. How in the world do you decide what to read next?
I am a huge mood reader. Usually, I will know what I want to read next because I will see it on my shelf or be thinking about it while I finish the book I'm currently reading. If I don't though, I will finish whatever book I'm reading and then stand in front of my shelf until I can decide. Sometimes it takes a while, but I usually have a good feeling about what I'm interested in reading.
2. You're halfway through a book and you're just not loving it. Do you quit or are you committed?
Depending on what book it is and how much I am hating it. If it is a book in a series I am reading or a book by a favourite author of mine, I will most likely try to finish it even if I'm not loving it. However, if it is just a book I picked up to give a shot but it is SO dull or something I feel like I've already read, 100% I will drop it. Actually, contradicting what I said in the beginning, I was reading One Dark Throne by Kendare Blake, the third book in the Three Dark Crowns series which I was enjoying, and I actually ended up DNFing that book! That is a rare case, but it happens.
3. The end of the year is coming and you're so close, but so far away on your Goodreads reading challenge. Do you try to catch up and how?
I do try to catch up because if I haven't reached my Goodreads goal by the end of the year, it usually means I am super, SUPER close. Last year, I was around three books off of my Goodreads goal and only had a week left before the new year. I spent ALL my time during that week reading. I remember that I was even reading on New Year's Eve WHILE I was watching the ball drop. I was determined and I managed to complete my goal with 10 minutes to spare!
4. The covers of a series you love do. not. match. How do you cope?
Honestly, I am not that fazed if my books in a series match up or not. If I have a choice, I will buy the same covers for books in a series, but if I cannot find matching covers, it's whatever. This used to annoy me, but now I like when my bookshelf looks mismatched and "quirky".
5. Everyone and their mother loves a book you really don't like. Who do you bond with over shared feelings?
Not too many of my friends read the same books as me…okay, scratch that. NONE of my friends read the same books at me unless I beg them to read a favourite book of mine, so because of that, I will head right onto YouTube and devour some rant reviews of that book. They are a lot of fun to watch, even when they are on books I love because everyone is entitled to their own opinion and people who get mad at rant reviews need to just chill!
6. You're reading a book and you are about to start crying in public. How do you deal?
Oh, if I am in public and reading a book, my eyes will be dry no matter what scene I'm reading. The idea of crying in public makes me incredibly uncomfortable…not that I haven't, but I try to avoid it. Also, it is really hard to get me to cry while reading books just in general!
7. A sequel of a book you loved just came out, but you've forgotten a lot from the prior novel. Will, you re-read the book? Skip the sequel? Try to find a synopsis on Goodreads? Cry in frustration?!?!?!?
If it is a book I LOVE, oh I will happily re-read ALL the previous books in the series. For example, for every single one of the Dark Artifices trilogy books, I have re-read the book prior to them in preparation for each new novel. I just adore the characters and story so much, that I will jump at any opportunity to read them.
8. You do not want anyone. ANYONE. borrowing your books. How do you politely tell people nope when they ask?
Well, the only people who ever ask me to borrow books are people I trust, but I guess if someone else were to ask me who I would NOT want touching my books, I would lie and say, "Oh…I actually lent that out!" or "Sorry, but I'm reading it right now actually".
9. Reading ADD. You've picked up and put down 5 books in the last month. How do you get over your reading slump?
I have written 1,000,000 blog posts about this topic, so I am just going to quickly sum up what I say in them. Re-read an old favourite book of mine, watch reading vlogs, and do everything BUT reading for a little while.
10. There are so many new books coming out that you're dying to read! How many do you actually buy?
Lately, I've been preparing for my new part as "broke college student", so I haven't bought a book for myself in a couple months! The library has been my favourite place on this earth recently, and I do weekly trips to it even.
11. After you've bought the new books you can't wait to get to, how long do they sit on your shelf before you get to them?
When I do buy new novels, if they are part of a series I've been reading, they are usually my next read. However, if they are the first book in a series or just a book I've seen around a lot that I decided to pick up, their chances of getting picked up in the next month or so are very, very slight…sometimes, new books sit on my shelf for up to a year!
There it is! Those are my answers to the Reader Problems Book Tag and I hope you enjoyed. Don't forget to check out my last blog post as well as my social media accounts linked down below. Thanks for reading 🙂
Last Blog Post: Favourite Books I Read in July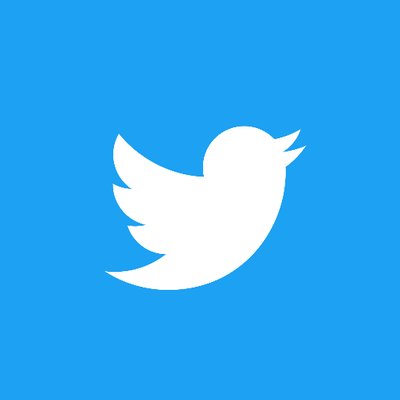 @zoeiswriting