Happy Sunday!
Today I will be discussing ALL my thoughts about Again, But Better by Christine Riccio, not only now an author, but a very prominent figure in BookTube with over 400,000 subscribers.
Sorry for not having my usual Saturday post, but I ended up not finishing this book until mid-Saturday rather than Friday and I really wanted my next post to be a book review. I was actually reading Again, But Better for the Reading Rush, and let's just say I am a little behind with this readathon.
Anyways, it is read and I am ready to spill all my spoilery thoughts, opinions, and ideas related to this debut contemporary, but first, here is a snapshot of the book.
After doing her first two years of college wrong, 20-year-old Shane is determined to flip things around when she goes on study abroad trip to England, not across the world, but doing a completely different major than what her parents think.
Right away, things appear to be actually working out for Shane: she becomes fast friends with her flatmates, she is finally getting to study something she is passionate about, writing, and there is a cute boy named Pilot who seems to like her. But the smooth sailing is cut short after a series of spontaneous weekend trips, advancing in her internship, and almost kissing Pilot, and things suddenly begin to feel almost as bad as they were in America. 
Can Shane flip things around herself or will college take two be as much of a flop as she feared?
CAUTION: SPOILER THOUGHTS NEARING AHEAD
Okay, I have a LOT of thoughts to share about this book on everything from the story, the characters, to the author.
First off, I have been an avid watched of Christine (PolandbananasBOOKS on YouTube) for many, many years now. I honestly don't even know how long. Maybe five? Anyways, the point is, over the years, I have definitely gotten a good idea about who she is, what type of person she is, and I even followed her ENTIRE writing journey for this book.
Because of that, I can CONFIDENTLY confirm that Shane is LITERALLY Christine.
I am 100% the type of writer who makes their main character (at least in the first novel) a reflection of myself, but if anything, a very murky reflection. I will take bits and pieces from here and there, smashing them together with what type of character my main character needs to be. However, Christine literally took herself, maybe toned it down a bit and then gave us Shane.
CHARACTER COMPARISON:
Christine Riccio – white, blonde, socially awkward, reader, writer, enthusiastic, nerd, ENTHUSIASTIC NERD, studied abroad, Italian, blog name: FrenchWatermelons19, etc, etc
Shane Primaveri – white, blonde, socially awkward, reader, writer, enthusiastic, nerd, ENTHUSIASTIC NERD, studied abroad, Italian, YouTube channel name (2nd account): PolandBananas20, etc, etc
Hmm, something looks familiar…OH YEAH, EVERYTHING.
Now again, I'm all for putting some of yourself in your main character. We writers do it, but there is a fine line between writing a fictional character and literally selling people an autobiography disguised as a YA/NA contemporary.
That said, I didn't hate Shane, but I was not her biggest fan. I found her very cringey and awkward dialogue with, oh, everyone, very relatable but her overly enthusiastic and childish personality just did not click with me. Apparently, I was reading from a 20-year-old's POV, but to me (an almost 18-year-old girl), it felt more like a 15-year-old and her immaturity really annoyed me.
"I've never used these sugar cube things before, and I'm very amused by them. They should make sugar stars! And other shapes! Sugar octagons!" – Shane Primaveri, a 20-year-old woman
Character development was also really lacking. When a difficult situation came up, Shane or Pilot would run the other way and ignore each other…for THE ENTIRE STUDY ABROAD PROGRAM. When I looked back at the book when I finished, I realized that they all arrived at the program in January and then left in April. The thing is, the first time around, Pilot, THE MAIN LOVE INTEREST, stopped speaking to Shane was back in February and then they never spoke again before they all left back to America…and then Shane did the exact same thing in the second go around. It was super repetitive and while the aspect of having a "do-over" would have provided an EXCELLENT opportunity to show how both of the characters grew over the past six years, that did not happen.
Shane and Pilot both felt very flat and basic to me. There was nothing special or interesting about either of them or any of the characters like Babe, Sahyra (Sahra?), and Atticus! (I am not even going to TALK ABOUT the names, okay?) Side characters are really the best name for these people because they all felt like they clung to the walls every time they appeared on the page in front of my eyes. I could barely see them because Shane or Pilot were jumping in my face. We barely got any dialogue from any of them, and when we did, it honestly all sounded the same to me, and the dialogue held almost no importance to the plot or anything.
That goes for a lot of this entire book – every plot point, drama, or piece of dialogue, I asked myself why it had to be in there.
LIKE THE MAGICAL ELEMENT.
When Shane and Pilot are suddenly whisked back into 2011, I was a little confused, but to be honest, intrigued. It is a very cliche plot point, but I was curious to see how the characters would react.
Let's just say I was disappointed.
When I finished reading the book, I realized how unimportant and uninteresting the plot thread of having them being able to re-do their study abroad session was. One, because having BOTH Shane and Pilot go back in time together made it seem like they were sent back ONLY so they could live happily ever after together in love when it was so much more than that. And then two, apparently over the course of six years, neither of these characters learned ANYTHING!
Shane and Pilot return to 2011 and Shane does the same thing that Pilot did to her! She pushes him out and ignores him until he forces her to listen to him. Yeah, okay, she turned everything else in her life around. She became a better friend to Babe, Sahra (Sahyra???), and Atticus. She also pushed to the top in her writing internship, landing her own article, but when it came to Pilot, her immaturity really shone through. OH WAIT, there was no closure with her parents either. They reacted the same way and so did Shane. She only TALKED about making sure she would fix things with them.
This book was just FILLED with telling rather than showing, but this blog post is already long enough as it is.
I really thought after six years, Shane would have been more mature and ready to work things out with him and her parents right then and there because of how strong her feelings stayed after six years. Also, because she knew EXACTLY how things could, and probably would pan out if she did not patch things up.
But nope.
I really would have preferred for Shane and Pilot to have stayed in 2017 and try to work things out there after six years of going down the wrong path. It would show people that we all make mistakes in our lives, but we always have the power to change them which I think is a really positive and powerful message.
But because that did not happen, and instead, these two for WHATEVER REASON out of all the other people in the world got a re-do with their love life (and I guess professional lives too), I have NO idea what message or theme I could yank from these pages.
It was a good, fun time? A fast read?
While I did pick this book apart, it actually was a fun time and I enjoyed it as a quick, one-time read. I would not read it again, but I will definitely pick up Christine's next book just because I know she will only improve from here. Her writing was a little juvenile and I felt like I was reading a book for pre-teens rather than adults, but I can't judge her too hard for that because it is only her debut. She has room to grow!
I feel like if this book was not an exact replica of Christine's college experience (minus the magic part…I think), I would have enjoyed it more! But because that's not the case, it sadly felt like a creative rip-off. Again, I am 100% okay with taking things from our lives and writing about them, but you got to twist them a bit.
Anyways, overall, I still gave this book 3/5 stars because it was what I (kind of) wanted: an easy and fun read.
---
That is all for my review on Again, But Better by Christine Riccio and I hope you enjoyed! Don't forget to check out my last blog post, as well as all my social media accounts linked down below. Thanks for reading 🙂
Last Blog Post: Readathon Update!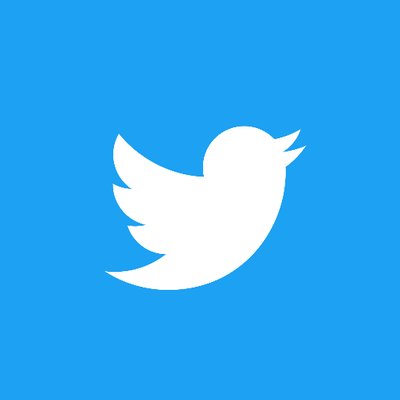 @zoeiswriting