Happy Monday!
Today I will be giving my honest, non-spoiler thoughts on Radioactive Evolution by Richard Hummel which was kindly sent to me from his publicist as an ebook in exchange for this review. All of these thoughts are what I truly felt while reading the book!
In this adult science fiction, dystopian novel, Jared Cartwright is adventuring across the wasteland of his world that was destroyed in a nuclear war. Sealed off from the last remaining flickers of human life and society, Jared has to level up beyond normal human limitations using nanites in order to survive the cruel realities of this world. On his quest of survival, Jared comes to learn that dragons really do exist when he accidentally steals a dragon egg, facing companionship of it rather than punishment by its mother. Together, Jared and his new dragon, Scarlet, tackle a new task: finding the lost dragons and restoring them to their former glory. 
Firstly, I am not a huge sci-fi fan or even dystopian for that matter. However, I did think this book was a fun step outside of my usual reading taste. I think it is good to explore, or in this case, re-explore other genres apart from the ones you constantly read. While reading this, I did remember that I don't usually pick up sci-fi because of the science aspect of the novel. Sometimes, it is hard for me to grasp if it is poorly explained and other times, I just don't want to read something heavily influenced by science. That is just my preference though.
The wasted world we are taken into was interesting to explore, and despite my lack of adoration for science in novels, I found the whole using nanites to survive intriguing and easy enough to grasp. Along with the "levelling up" aspect of the novel. At first, I was worried that Jared levelling up would mean he became closer to being invincible, but luckily, the author did not take that route. Instead, Jared had to rest after each level up and learn how to harness his newfound abilities. However, he could still be beaten. I hate when characters are seemingly invincible in books because that is unrealistic and completely throws me from the story. In Radioactive Evolution though, Jared is anything but invincible and while he needs a reminder from Scarlet sometimes, he realizes that too.
As for Jared and Scarlet, the two main characters in this story, I couldn't find a way to connect to either of them. Scarlet is a dragon who often, didn't even seem like a dragon to me. Yes, she was slowly growing at the beginning of the book, but I often found myself having to remember that she was in fact, a dragon. I did enjoy her sassy and witty personality though, and how she always called Jared out when he was acting too tough. Jared, on the other hand, just did not leap off the page enough for me so I could not feel as if I knew him. Instead, I felt disconnected from him throughout the entire novel even as we dove into his backstory.
Before I get into my overall thoughts for the actual plot in the book, I wanted to talk about the writing in this book. I thought Richard Hummel had a very simple, yet effective style of writing that allowed me to visualize each situation pretty well. It was polished and professional which is obviously, what every reader expects when they pick up a novel. This made for a quick and easy read because I was not re-reading sentences trying to figure out what was going on. However, there were quite a few formatting errors throughout this book that definitely, because of the amount, threw me out of the story. There were several times when Scarlet's dialogue wasn't big or bold like it usually was, and it took me a while to realize it was her speaking. There were also times when Jared's internal thoughts that he was communicating to Scarlet were not italicized and once again, confusion pulled me from the story. Other than those simple flaws, the writing was clean and crisp.
Now for the plot.
In the beginning, I felt as if we were not getting anywhere within the story. We were wandering around, following Jared and Scarlett as they met some low-risk obstacles. However, it did pick up as expected as the story continued on. Most of the obstacles and problems our characters ran into along the way didn't pose too much of a high-stress threat to me. My experience reading this book was easy going and rarely did I find myself worrying about what would happen next plot-wise as well as to our characters. That isn't to say the plot wasn't interesting though. It moved at a medium pace and while learning about the world, the plot enticed me to learn more about this post-apocalyptic world. It just didn't bring me to the edge of my seat.
Overall, I thought this was a good adult, sci-fi story about a man and his dragon trying to survive in this wasteland and save dragons as a species as well as humankind. The story was developed well and the writing was easy to get through. While it didn't have me on the edge of my seat if you are a fan of sci-fi I would definitely give this book a read. 3.5/5 stars
If you want to check out the book, here is a link to its Goodreads page 🙂 https://www.goodreads.com/book/show/42514577-radioactive-evolution
Last Blog Post: First Year of University – What Am I Taking?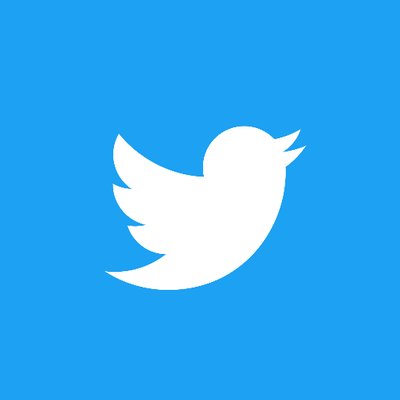 @zoeiswriting