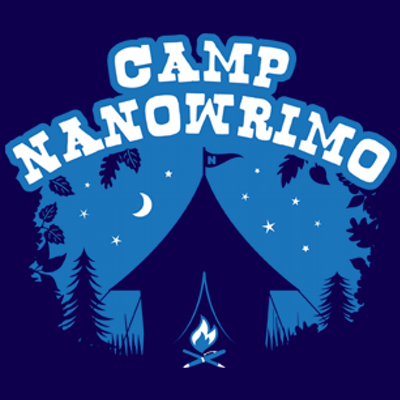 Happy Sunday!
It has been a while since I've posted on a Sunday, but I made it a goal for Camp NaNo to post a little update on how I've been doing every week. I also think I might include at the end of this what I've been up to reading wise…anyways, here is what I managed to write this week!
For this Camp NaNoWriMo, I am working on various WIPs which include essays, short stories, poems, and also the start of a novella. My goal word count wise, however, is only 25,000 words because 1) April is going to be a busy school month 2) Lots of these WIPs are less than 2,000 words a piece sooo.
Currently, I am sitting at 4,822 words out of my 25,000-word goal so I am not on track, but I will be, don't worry. The days I did write, I wrote a bit over a thousand words even almost 2,000 words one day which was awesome. I have started working on about half of my projects for this April, and it feels so good to finally be getting them done rather than only planning because sometimes, I think we all get a little caught up in the prep rather than the actual writing. Here are some details on what I am currently working on:
Ayn Rand's Anthem Essay – This is a 600-1,200 word essay I am writing for a scholarship contest, and currently I am on draft 3! Right now it is is in edits/re-writes, and I am doing my best to polish it up. It's not exactly where I want it to be, so there is a 99.9% chance a completely new draft will be written this coming week. Deadline – April 18, 2019
Other Scholarship Essay – For this one, I have to write only a 500-word essay on somewhere I would like to live outside North America, and I am on the second draft of this one. I like it how it sounds, but I also might end up re-writing this one as well. You know how us writers are; hopeless perfectionists. Deadline – April 30, 2019
Shakespeare-Inspired Poem – I did not intend on writing this during Camp NaNo, but things change. I found a really great contest opportunity so I am now writing a poem (between 200-400 words) as well! Lately, I have really enjoyed writing poetry so maybe this is the start of me being a poet too…who knows. Deadline – April 30, 2019
Random Story – This is ANOTHER random, surprising story that I never intended to write but here I am, a servant to the muse of art. Anyways, I have no idea where this one is going but let me tell you, it's going somewhere at least. Deadline – None
I think those are all the projects I started working on this week…I hope it is because I am way out of control otherwise. I hope you enjoyed this mini update on my Camp NaNoWriMo projects, and make sure you comment below to tell me how you're Camp NaNo journey is going! Before I go though, here is a little reading update as well:
Recently, I have finished re-reading the An Ember in the Ashes series by Sabaa Tahir, meaning I FINALLY read A Reaper at the Gates and OH MY GOD, I love this series. I am obsessed and cannot wait for the fourth book next year! I also somehow ended up listening to and finishing the audiobook for Fangirl by Rainbow Rowell because I love that book just too much. As for what I am reading right now, I am in the middle of four books: The Harvest by KB Benson (I have a review coming up for this towards the end of April!), Three Dark Crowns by Kendare Blake, Ishmael by Daniel Quinn, and I am also listening to the audiobook for American Panda by Gloria Chao (yes, I am giving this book another go and I am so excited!). I have just been on my reading game lately, so why not pile on the books?
Okay, I'll go now! I hope you enjoyed this blog post and don't forget to check out my last blog post as well as my social media accounts linked down below. Thanks for reading 🙂