Happy Thursday!
In the next few weeks, I am going to be putting out more book reviews than usual so I thought I would reacquaint myself with them by reviewing the last book I finished…which was Anthem by Ayn Rand. Why was I reading this book you ask?? Well, it was for an essay scholarship that I shrugged to and said why not? I know there is controversy surrounding this writer, but I am going to be putting that aside for the moment and instead, focusing on the actual story of Anthem. There WILL be spoilers so if you don't mind, then keep reading!
Anthem by Ayn Rand is described as a dystopian novel set in a world where society has erased the individuality of the word "I" and has replaced it with a collective "w", however, our main character Equality 7-2521 dares to defy society in order to regain his individual freedom stolen from him. While at first, this book was confusing characterwise because the narrative of this story is told by "we", "our", "they" so I thought Equality 7-2521 and all the other strange names, were collective groups of people. However, I reached the end and realized that was not the case but in reality, society had gone as far to strip people of saying "I" so Equality was only one person. This book will get you thinking about where society has been in the past and even right now, with socialism countries and all, but it also offers you the opportunity to value your individuality that we carry so easily and effortlessly without fathoming its disappearance.
While this book is very short (105 pages), I thought Rand managed to tell a story that ended satisfactorily. Anthem begins with Equality 7-2521 standing in front of the Council with dreams of being allowed into the Home of the Scholars, however, instead, they are placed in the Home of the Street Sweepers. When they tumble into a strange hole in the ground that leads to a cave full of forbidden manuscripts, later on, they read and discover all the things their society has stolen from them: the overall thing being each person's individuality and freedom of choice. What I found interesting about the first part of the plot, is that once Equality found the cave, his goal didn't immediately switch to the idea of "fixing the world" that they end with. The plot switched to him realizing that with all this knowledge, he might be able to stand before the World Council of Scholars and be allowed into the Home of the Scholars. It isn't until the Council cowers at his re-invention of lightning, does he realize that will never happen. Also, by this point, he has fallen in love with the Golden One so he doesn't need the Home of the Scholars, right? No! He can just run into the forest with her and tell himself that when his son is born, he will be a man who knows of the word and meaning of "I" while the rest of society is a massive dependent group of "we's".
I enjoyed this book but I do not have any plans of re-reading it…ever. I have read a bit of Fountainhead by Ayn Rand in the past, so I kind of knew what I was getting myself into with this one and I was spot on. All of her books continuously feature male characters with women being faint characters in the background that pop up every so often with no real meaning. Also, whenever she refers to being successful, Rand will write about winning the minds of men or in Anthem towards the end when Equality is ranting about his newfound discovery of individuality, it goes a little something like this:
"Many men in the Homes of the Scholars have had strange new ideas in the past…" – pg. 73
"And man will go on. Man, not men." – pg. 104
Yes, so this book is about regaining individual freedom BUT Equality only ever refers to men as the ones who deserve and need it. Never women or generalizing to people. I guess I understand why it is like this to a point, as Ayn Rand is a writer from the 1950s and equality (haha, how contradictory since the main character's name is Equality) wasn't super "in" back then. (Wow, that sounded dumb when I re-read it and really sad.) But still! Jane Austen wrote female characters who were strong, independent, and intelligent, not just flimsy things meant to aid the men in the book. So actually, I take that back! I do not understand Ayn Rand's words at all!
One thing I really wanted to touch on is Equality 7-2521 as a character. Since Equality is unable to have personal likes and dislikes and whatnot, they felt like a bland structure that every author takes to tailor their characters to. However, we do see them having conflicting thoughts to society in the beginning, and that only continues to grow throughout the story until Equality seizes the word "I" for himself. Equality was not likable or unlikable…so I do not have too much to say. They were not the smartest at times, for example, when they brought the "box of lightning" to the World Council of Scholars! Like what are you doing? They know this existed at one point AS YOU READ IN THE FORBIDDEN MANUSCRIPTS, so why are you showing them that you broke all of their laws? Whatever, it's fine. It's fine. One thing I did not like about Equality aka Prometheus though was how Rand revealed that the Golden One aka Gaea was PREGNANT. I hope that a few years passed since they met before she got pregnant because um…SHE WAS 17 WHEN THEY MET. Also, I think he was 21 so one, ILLEGAL and two, SHE IS ONLY 17. So yes, really hoping it was like a "five years later" thing at the least.
For me, this was a 3-star read because while I had my problems with it, the story was interesting and there wasn't a point in the book where I looked at the ceiling with desperation for it to be over. If you enjoy books influenced heavily by philosophical elements, meaning you are fans of Camu, Sartre, or other philosophy writers, I would think about checking Ayn Rand out.
Anyways, that is all for this review and I hope you enjoyed! Don't forget to check out my last blog post, as well as my social media linked down below. Thanks for reading 🙂
Last Blog Post: Cowering Through Life – A Poem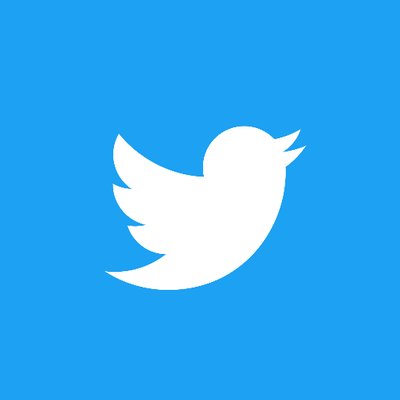 @zoeiswriting