Happy Wednesday!
Wednesday is my favourite workday of the week because we are halfway to the weekend, and I also only have one class in the morning! It leaves me a lot of time to, of course, get some homework done, but also focus on my physical health (going to the gym) and also allows me to work on my writing, reading, and other hobbies!
Anyways, today I will be sharing with you all my reading plans for this month and the next month. I decided to combine these two TBRs in one blog post because one, we are already approaching the middle of March (what?!) and two because I don't plan on reading enough books each month to earn two separate TBRs.
Enough talk though, here are the books I plan on reading and finishing in the next month and a half!
An Ember in the Ashes by Sabaa Tahir
When I checked the last time I read this book on Goodreads (this is why I love this website), I realized it has been 3 WHOLE YEARS since I've given Ember a read. And I've only read it once too! I have yet to read the third book in this trilogy or series (I don't know which one it is), and in order for me to be able to do that, I have to re-read the first two books because my memory of what happens in them is very, very spotty. I'm actually currently reading this book and flying through it, so I have no doubt I'll be done in the next day or two. Every month I pick one or two "fun" books to read that are anything but assigned reading for school, and this was my pick for March!
A Torch Against the Night by Sabaa Tahir
Suprise, surprise, the second book in the An Ember in the Ashes series is on here too, because I just need to keep reading these books. It is one of those series that you need to read one after the other because of the fast-paced plot and interesting world. I've been really in the mood for YA historical(ish) fantasy, so this is only continuing to satisfy that desire. Also, I just love this story!
The Fountainhead by Ayn Rand
I am reading this for a scholarship essay contest, but since the deadline is just over a month away, there is no way I will be able to read all 700+ pages of this book and also write an 800-1,600 word essay about it on top of that. However, I am also currently reading this (and am about 100 pages into it) and I am trying to read as much as possible before April 15th, which is when I want to start writing the essay. I do plan on actually completing this novel, however long that may take because surprisingly, I am enjoying it. It is a story influenced by the author's own philosophical beliefs and follows characters who are architectures and there approach to that craft. I find it relates to the creative process of writing a lot, and for that, I have been enjoying the story.
Ishmael: An Adventure of the Mind and Spirit by Daniel Quinn
All I know about this book is that our main character is seeking a teacher and the teacher turns out to be a gorilla…but other than that, I have no idea what this adventure of the "mind and spirit" is about or where it will take me. I am reading this for my English class, a book club type project actually, and I am really curious to see what my opinion takes the form of throughout my time reading this book. I only just started reading it last night and I have to reach a certain page number every week, so I should be finishing this book sometime in the middle of April. This will also be an interesting read because one of the things I fear most is…gorillas. Really any type of monkey or baboon or anything like that. *shudder*
The Great Gatsby by F. Scott Fitzgerald 
While I ordered this book from the library weeks ago to read, of course, it decided to arrive now. The moment in time that I have the least amount of time to read it. Luckily, it is short and I have a feeling I will like it, so I am thinking of sitting down sometime this coming weekend and powering through it in a day or two. I've always wanted to read this book, and can't believe I haven't already, so I am excited to knock it off my list of "Must-Read Classics"!
Negotiating With the Dead: A Writer on Writing by Margaret Atwood
I don't think I have read anything by Margaret Atwood, so I think starting off with learning about her and her writing process would be a good place to start. Since I plan on doing an English degree, especially since I am doing it in Canada, I know for a fact I will be reading Margaret Atwood at some point whether I do it on my own time or not. Anyways, I love books on writing and it's been a hot minute since I've picked one up, so when I saw this sitting on the library shelf, I swooped in for the read. This will most likely be another weekend read because, during the week, my reading time is pretty booked up!
Those are 6 books I plan on reading over the next month and a half, but I am sure I will add and possibly even take books off as the time passes. Anyways, I hope you enjoyed today's blog post and don't forget to comment below what books you plan on reading in the next bit because I'd love to know! Also, make sure you check out my last blog post as well as my social media accounts which are all linked down below. Thanks for reading 🙂
Last Blog Post: My Camp NaNoWriMo 2019 Plans!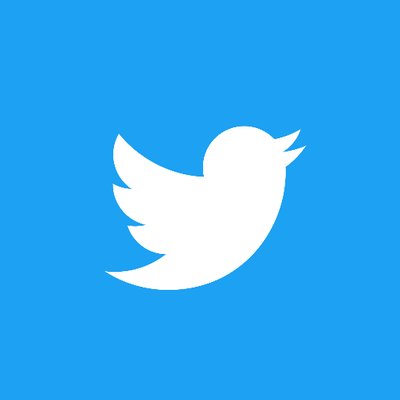 @zoeiswriting