As a huge nerd about Greek mythology, I thought it would be helpful to make a quick and easy guide for some of you who might not know as much about it all but want to! Being a writer, it is essential to learn about different cultures and their stories. Not only is it interesting, but also the possible inspiration for a new story. So, here is a simple beginner's guide to Greek mythology. I hope it is helpful and that you learn something new from it!
The  13 Main Goddesses & Gods
Zeus – God of the sky and thunder, ruler of the sky and all people (including gods!), son of Rhea and Cronus/Kronos, children:  Apollo, Artemis, Athena, Hephaestus, Dionysus, Ares, Hermes, Heracles/Hercules, Helen of Troy, and many, MANY more, married to Hera, symbols: lightning bolt, royal scepter, Aegis (his shield with a gorgon's face on it)
Hera – Goddess of marriage and birth, queen of the Gods and humans, queen of the heavens, married to Zeus, jealous and vengeful of Zeus's many lovers, daughter of Rhea and Cronos, only had children with Zeus, children: Ares, Hebe, Hephaestus, and more, symbols: diadem, scepter, pomegranate
Poseidon – God of the sea, horses, and earthquakes, ruler of the sea, second son of Rhea and Cronus/Kronos, children: Theseus, Triton, Polyphemus, Orion, and many more…, symbols: trident, fish, dolphins, and horses
Hades – God of the dead, the underworld, riches, ruler of the underworld, first son of Rhea and Cronus/Kronos, children: Melinoe, Macaria, and Zagreus, married to Persephone (daughter of Demeter) who he kidnapped, symbols: Cerberus (his 3 headed dogs), scepter, drinking horn
Athena – Goddess of wisdom, battle strategy, strength, and skill, sprung from Zeus's head in full armor, helped many Greek heroes, a virgin goddess, city of Athens named after her after she gave the people the first olive tree, symbols: owls, olive tree, snakes, armor, and spears
Aphrodite – Goddess of love and beauty, born from the foam the sea of Paphos after Cronus's cut up pieces were thrown in but another birth story is she is the daughter of Zeus and Dione, married to Hephaestus, children: Eros, The Graces, Aeneas, and more, symbols: dolphins, rose, dove, swan
Artemis – Goddess of the hunt and the moon, daughter of Leto and Zeus, twin sister of Zeus, virgin goddess, spends her time roaming the forest with nymphs, symbols: bow and arrows, stags, hunting dog, and the moon
Apollo – God of the sun, music, and prophecy, twin brother of Artemis, son of Leto and Zeus, children: Orpheus, Asclepius, and a few others, companion of the nine Muses, symbols: lyre, laurel wreath, and bow and arrows
Ares – God of war, bad aspects of war, son of Zeus and Hera, lover of Aphrodite, children: Eros, Harmonia, Phobos, and more, symbols: spear and helmet, dog, chariot, and boar
Dionysus – God of wine, winemaking, and madness, son of Zeus and Semele (princess of Thebes), benevolent towards humans unlike many gods, symbols: grapevine, leopard skin, cheetah, panther
Demeter – Goddess of agriculture and the harvest, daughter of Rhea and Cronos, mother of Persephone (goddess of flowers), associated with the torch because of her endless fight for her daughter who was kidnapped by Hades and now splits her time between the mortal world and the underworld in compromise, children: Persephone, Arion, Plutus, and more, symbols: cornucopia, wheat, torch, and bread
Hephaestus – God of fire, metalworking, and forges, son of Hera and Zeus, depicted as the "ugly god" after being thrown down a mountain by Hera, husband of Aphrodite, children: Thalia, Eucleia, and more, symbols: hammer and tongs
Hermes – God of thieves, roads, travelers, and trade, son of Zeus and Maia, the messenger of the gods, the only person allowed to leave the underworld without consequence, children: Pan (a satyr; half-man and half-goat), and more, symbols: lyre, rooster, Caduceus (staff with snakes around it; medical symbol)
Myths & Legends
Heracles and the 12 Labours
After Hera drove Hercules to madness, resulting him in killing his wife, Megara, and their children, Hercules seeks out the Oracle of Delphi for redemption and is told to serve King Eurystheus to do so. This resulted in him setting out to complete 12 labours to redeem his actions, and they are:
To kill the Nemean Lion
To kill the Hydra
Capture the Ceryneian Hind
Capture the Erymanthian Boar
Clear the stables of Augeas in one day
Kill the Stymphalian Birds
Capture the Cretan Bull
Steal the Mares of Diomedes
Steal the girdle of the Amazonian queen
Steal the cattle of Geryon
Steal the apples of Hesperides
Capture and bring back Cerberus from the underworld
Perseus & Medusa
Medusa, one of the three Gorgons, was once beautiful but after being caught at Athena's alter with Poseidon, she was cursed with snakes for hair and the ability to turn anyone who looks at her to stone. Perseus dared to end her though, asking Athena and Hermes for help. In return, he received winged sandals, a cap to make him invisible, a sword, and a mirrored shield to see her reflection in. Perseus won in a battle against the well, against the sleeping gorgon, and the droplets of blood from her decapitated head created Pegasus, a winged horse, and Chrysaor, a giant, winged boar. Perseus than fled back home, using Medusa's head as a weapon on many occasions, turning anyone who dared to defy him to stone. Eventually, it was placed on Athena's shield called Aegis.
Books I Recommend
That is all for my beginner's guide to Greek mythology, and I hope this was all helpful! Or at least, I hope it was enough to encourage you to research all the gods and goddesses and legends a little bit more. Don't forget to check out my last blog post, as well as my social media accounts which are all linked down below. Thanks for reading 🙂
Last Blog Post: Reading + Writing Update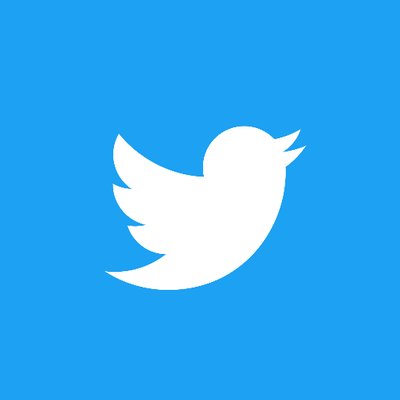 @thezoemathers
Sources Used:
https://www.greekmythology.com/