Hey guys! Happy Wednesday! I hope the week is treating you well so far, and hopefully, the rest of the week is even better. Today, I am going to be doing something a liiitle bit different because I think it is about time for a life update. I don't think I've done one of these ever, but you got to start somewhere, right? Also, I haven't done a reading and writing update in like two weeks so I thought I would add that in here as well. Anyways, let's get into it.
Due to a wonderful feature on WordPress that lets you pre-write blog posts and schedule them ahead of time, you might not have noticed that in the last month or so, I've been slacking with the blogs. I was pretty good through the Biannual Bibliothon but every now and then, I miss an upload day. Which, is not a big deal because I am all for trying to stick to my schedule but I'm never mad if I miss a day because life happens. Sometimes I cannot find inspiration to write a blog post ANYWHERE, or school has completely taken over my life and trying to write a blog post would basically be a wasted hour where I could have put towards my never-ending pile of homework…those are kind of the cases, but also not really.
Overall, I am a pretty social person. I love going out and doing things, getting out of my comfort zone and just being with friends. However, since last year (my grade 11 year) was my first year at a new school (my…sixth school?) and while I've done this rodeo before, I decided to focus more on school than making friends. I still went out every now and then, but I spent a lot of time on school, blogging, writing, and reading which was GREAT because I got a lot of good stuff accomplished in 2017/2018. However, this year I've expanded my friend group a little bit and have suddenly found myself juggling all of my passions and school and now a "bubbling" social life. This sounds so lame but it is really hard to do all of this without wanting to pass out in bed at 8pm!
This week, I've been dedicating it to find balance amongst all this craziness but it's been a struggle. I have done little things here and there to squeeze in time for the things I love. Suddenly, working out has become a favourite hobby? Pasttime? Of mine, and it is great because it works on my mental health and physical health at the same time. So that's great. I haven't found it hard to find time for working out because it is a wonderful way to procrastinate. Next comes reading because when was the last time I read more than 10 pages in one day? Hmm, couldn't tell you honestly. I really want to change that, so to get back in the habit of reading, I'm trying to take a bath or two a week because that is really the only way I won't get distracted while reading. So far, it has been successful because I read 30ish pages of Pride and Prejudice and am now only 100 pages away from finishing it!
One other thing I've been struggling with amongst time management is reigniting my passion for writing. Don't get me wrong, I still loooove writing with all my heart and I know it is what I'm meant to do, but I've been so focused on writing for this contest or this literary magazine or this writing assignment that it's felt more like a chore than a choice. This really sucks, and I'm trying to just write what I want at the moment to fix this. Well, I will be after I hand in my screenplay assignment on Monday. I know it won't be quick and easy, but I'm willing to set aside all the writing contests and literary magazines to do so.
Honestly, if I cut back on all the YouTube and Netflix I could get everything done but this is a VERY important part of my self-care routine and self-care is important! (Ha haI am trying to limit the amount I watch though…it's becoming a problem.)
To make it a little bit easier to learn how to balance all the things, I am going to only upload blogs three times a week instead of four. I've decided to sacrifice Friday blog posts (you'll still be getting Monday, Wednesday, and Sunday blog posts from me!) because uploading four times a week is a lot…most people I follow only upload twice a week (which is completely fine. Upload as many times a week as you want!) so I've realized it's okay if I dial it back a day. This will also help replenish my energy towards my blog, and hopefully, in a month or so, I'll know how to balance my life and start uploading how I usually do on here!
Anyways, that is it for my rambly life update. Basically, I cannot balance everything right now so I'm cutting back on blogging, limiting my binge-watching time, and focusing on fitting in other productive things I love like reading, writing, and yeah, school.
I hope if anything, some of you can relate to this and like me, are trying to learn how to handle everything without completely shutting down! Don't forget to check out my last blog post as well as my social media accounts which will be linked down below. Thanks for reading 🙂
P.S. They are announcing the winners of the Biannual Bibliothon blogging challenges, and I won the day 1 + 3 challenges so I will link those down below for you to check out!
Last Blog Post: February TBR!
Biannual Bibliothon Day 1: Biannual Bibliothon Day 1 – Winter Snow Storm Fun
Biannual Bibliothon Day 3:  Biannual Bibliothon Day 3 – Bookish Mad Libs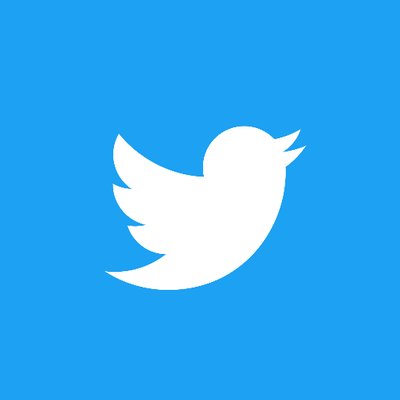 @zoeiswriting