Happy day 5 of the Biannual Bibliothon!
I'm slowly getting back on track with reading and am having SO much fun trying to read as much as I can. Sometimes with all the hectic things going on, I forget to sit down and read. Obviously, sometimes I'm so busy with school and life that I don't have the time to read, but most days I do and this readathon is reminding me to find time every day to do something I love; and that's reading.
Anyways, today's blog challenge host is Danielle from PoetryBooksYA (check her out!), and she wants us to tell her the five book characters (I chose Lara Jean Song Covey, Peter Kavinsky, Etienne St. Clair, Ronan Lynch, and Leo Valdez) we would take on a winter trip. I decided to yet another story for this blog challenge just because I had a lot of fun writing the last one. I hope you enjoy it and let me know if you're participating in the Biannual Bibliothon down below in the comments!
—
"Are you sure you want to drive, Lara Jean?" I ask hesitantly, eyeing her as she slides into the driver's seat. She gathers her dark hair up into a high ponytail, tying it off with a pale pink scrunchie.
"Yep," she says with a nod. "I have to practice if I want to get better."
"True." I grab the seatbelt and buckle up, admiring the white trees around us as we pull out of the driveway; the branches drooping with piles of heavy snow and icicles gripping onto them like the crystal leaves of winter.
We ease into the snow-caked driveway of a familiar grey house with white shutters.
"Hey!" Lara Jean's phone is pressed to her ear. "We're here."
"Be right out," says the phone, words crackling before she pads the off button.
"I'm sooo excited," Lara Jean exclaims, twisting around in her seatbelt to grab her purse from the back seat. She rips the zipper open and retrieves a Tubberware container full of varied cookies. "Okay, so I made snickerdoodles, chocolate chip, and shortbread." My mouth waters and I can't help but reach out for them. She slaps my hand lightly away, shoving the container back into her purse. "These cookies are for the trip to the cottage. I should probably hide them anyways before the boys get here."
"Probably a good idea." I laugh. "Teenage boys are animals."
"Animals for food," she corrects but she's laughing too just as the two back doors fly open.
"Yo, yo, yo!" Peter Kavinsky slides into the seat behind Lara Jean, a wild grin bright on his face. He pinches her shoulder teasingly before yanking off a black beanie and ruffling his curly brown hair.
"It's too early for yo, yo, yo, Kavinsky," says Etienne St. Clair from behind me. "I need a cup of coffee…actually, make that two cups of coffee, first."
"Yeah, yeah, we'll get your coffee, St. Clair." Lara Jean says, but I notice her eyes meeting Peter's in the rearview mirror. Her cheeks are flushed like earlier, but a light pink colour instead. I smile.
"Hey, where's Ronan?" I ask, noticing no other doors opening and no other bodies filing into the very back seats of the van.
"Being his usual brooding self, my friend," St. Clair explains, stretching his scuffy boots so they pop out beside me. I slap them away and we both laugh.
"Oh, there's Mr. Sexy Brooder," says Peter.
Lara Jean and I glance at each other before bursting out into laughter. Sure enough, Ronan Lynch storms out of the house with his dark brows knitted together and bag dangling from his tight grip. When he reaches the van he opens up St. Clair's side and grumbles something inaudible.
"Sorry, Ronan, could you repeat that? I couldn't understand you through all your grumbling."
"Shut up, St. Clair." Ronan pushes past him and squeezes into the back seat despite being one of the taller ones of us all. His eyebrows are still stuck together as if they can't bear to part from each other. I want to laugh but I want this trip to be fun, not tense. Not that Ronan is ever in a good mood, but still.
"Where's the Latino elf?" Ronan grumbled, his arms crossing tightly over his chest.
"Leo's still not out yet," Lara Jean says, glancing at him over her shoulder. Her lips purse tightly in concern. I know how well she wants this trip to go; just three simple days of friends up at a cottage, drinking hot chocolate, playing board games and having snowballs fight. Not fights between the five of us minus the snowballs. "I just texted him and he said he's almost ready to go. Do you want a cookie while we wait?"
Silence.
"Sure," he says, sounding bored but we all hear his stomach grumble. I can't help but laugh into my hand as Lara Jean whips out the cookies.
"Woah, woah, woah! I want one! Covey, come on, give me one first. I'm starving." Peter is a puppy begging on his hind legs as his girlfriend bops his nose with a finger and shakes her head.
"Ronan first. Don't worry I made lots." She reaches over to hand the container to Ronan and he gleefully takes it, cracking it open and slowly biting into a gooey chocolate chip cookie. He closes his eyes with pleasure just to spite Peter who groans in pain.
"I'm here!" The door opens and Leo Valdez stands there, eyes wild and hair in inky tangles. "The party can start now. You're welcome." He bows.
"You're late," says St. Clair, but not unkindly as Leo shimmies past him.
"Time doesn't wait for those who are great."
"By great, do you mean yourself by any chance?" I ask and Leo smiles mischievously.
"Obviously. Now, let's get a move on. I really need to pee."
"Leo!" We all exclaim, groaning as Lara Jean shakes her head, cranking the ignition and slowly crawling out of the driveway. The world around is like a snow globe, whimsical and magical and white, snow sprinkling down from the thick, grey clouds as we drive off to our winter wonderland with a van full of voices, laughter, and the beginning of memories.
—
Sorry, this was SUPER long…but I had a lot of fun writing it so I hope you enjoyed it! Don't forget to check out my last blog post, as well as my social media accounts which will all be linked down below. Thanks for reading 🙂
Last Blog Post: 
Biannual Bibliothon Day 1 – Winter Snow Storm Fun
Biannual Bibliothon Day 2 – Christmas Party
Reading + Writing Update – Biannual Bibliothon 2019 Day 1 & 2
Biannual Bibliothon Day 3 – Bookish Mad Libs
Biannual Bibliothon Day 4 – Clickbait Challenge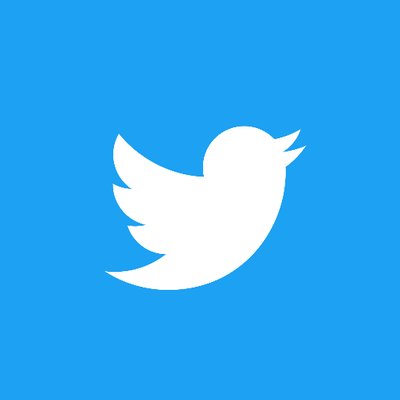 @zoeiswriting