Happy day 1 of the Biannual Bibliothon!
If you missed my TBR for the Biannual Bibliothon, make sure you check it out right HERE to see the 7 good books I handpicked myself. If you also don't know what the Biannual Bibliothon is, it is a biannual readathon that takes place during the months of January and July, where you try to read 7 books in 7 days. It originates from YouTube (check out their channel HERE), but there are also Instagram challenges, blogging challenges, and of course, video challenges. This is either my second or third year participating and I always have SO much fun.
Anyways, today's blog host is Tracy from TruffleReads (check out their blog HERE!), and they have issued the challenge of naming 3 book characters, 2 food/drinks, and 1 song you would want if you were stuck in a car in the middle of a snowstorm. This is a super fun idea and I decided to write a little story with Hermione Granger from Harry Potter, Mark Blackthorn from The Dark Artifices trilogy, and Cath Avery from Fangirl trapped in a car with nothing but strawberries, butterbeer, and Beyonce.
—
"Why are you eating strawberries on a plate?" Hermione twisted around in the passenger seat of the car, her frizzy hair a brown halo against the pale snow outside the car. Mounds of it reached halfway up the car door, lumpy and filling the car with frigid air.
"I am positive they taste sweeter this way," explained Mark, popping another one in his mouth. His blond hair curled at the tips of his slightly pointed ears, delicate and soft like him. In front of him, Cath sat in the driver's seat, leaning forward and cranking the keys in the engine for the hundredth time. The engine spurred to life and then sputtered dramatically before exhaling into slumber. She angrily raked her fingers through her tied back, brown hair.
"Oh my god," Cath exclaimed, pressing her forehead to the wheel. "We're stuck, so that's great."
"Try one more time," pressed Hermione, reaching over and twisting the keys. This time, the car didn't even purr.
"It's not working. The snow is completely blocking us in." Cath pressed her nose against the window, her breath fogging it up. "We're going to freeze in here. Yay."
"Have faith that we will make it out when we must." Mark snatched the last strawberry from his plate and dropped it in his mouth with a sigh. "Delicious."
"The only way we will get out is if we shovel around the car and then push," explained Hermione, gripping a thermos of steaming butterbeer in her lap. "But you seem content where you are," she added under her breath. Mark shrugged.
"Sit back and relax, Hermione. Stress does nothing for oneself." This only made Hermione huff, her face twisting in annoyance as she peered out the window, glaring as if she could melt all the snow away with her smoldering gaze but her wand was left behind in mad haste to beat the snow. Clearly, it made no difference. The snow was still falling steadily around them from a white lit sky that glowed like the heavens. Dusk was still hours away, but the heaviness of the snow gave the illusion it was closer than it really was.
"No service either," Cath said, holding her phone up to the windshield and groaning.
"May I see your cellular phone?" Mark asked, setting his plate on the empty seat beside him. Cath shrugged, passing it back to him.
"It's almost dead by the way."
"That's alright," said Mark, padding against the screen as Hermione sipped her butterbeer, passing it over to Cath who took a big gulp, nose wrinkling as the scorching and sickly sweet liquid ran down her throat. "Ah, perfect." Suddenly, soft music trickled out of Cath's phone. Unrecognizable at first, but then Cath started bopping her head back and forth lazily. Even Hermione's fingernails tapped lightly on her silver and black thermos, despite her never hearing the song before. The beat and lyrics were catchy and predictable, and a sudden familiar warmth flooded the car.
"I didn't take you as someone who liked Beyonce, Mark." Cath chuckled, meeting Mark's strange but beautiful eyes in the rearview mirror. He grinned, mockingly drawing his fair brows together in concern.
"What crazed human being does not like Beyonce? Is she not the queen of pop?" Mark asked before shaping the next lyrics with his thin, pink lips: I can see your halo, halo, halo…
"I would have assumed you enjoyed folk music or something of more magical sounding," said Hermione, taking another sweet sip of butterbeer. Mark waved a hand.
"That is all we listened to in Faerie and it gets very old. Besides, Beyonce's Halo is much easier to sing along to."
"While I'm more of a Kanye gal," said Cath, leaning back against her headrest, "this is good too. We might as well just hang out until the snow slows down. It already looks a little lighter."
"I suppose," sniffed Hermione, crossing her legs. "Maybe someone will come by and see we need help."
"But until then," Mark said cheerfully, "Beyonce."
The girls glanced at each other and then at him, unable to push the smirks creeping on their faces. They both nodded.
"Beyonce."
—
That was my short story for day 1 of the Biannual Bibliothon, and I hope you enjoyed it! Don't forget to check out my last blog post, as well as my social media accounts linked down below because I may participate in the Instagram challenges also. Thanks for reading 🙂
Last Blog Post: Winter 2019 Biannual Bibliothon TBR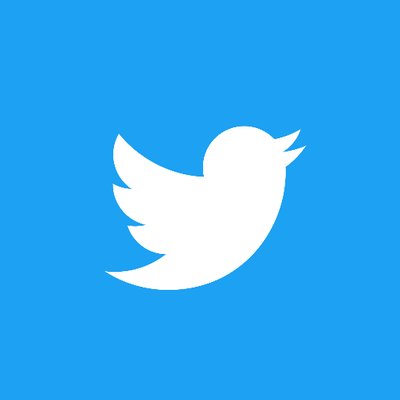 @zoeiswriting