Happy Friday!
Tomorrow is day one of the 2019 Biannual Bibliothon and I am so, SO pumped to get some more reading done. While I was going to do the reading challenges for this year, I was looking at them and I couldn't find any books I actually wanted to read for them, so I am just choosing 7 stories I want to read and reading those. While I am not sticking to the reading challenges, I will be doing ALL of the blogging challenges because I always have a lot of fun participating in those so get excited about that. Anyways, onto the books that I will be reading!
1. Pride and Prejudice by Jane Austen
I guess this could work for the challenge of reading an author I haven't read before, but anyways, I have been meaning to get around to reading this classic since forever. I tried reading it a few years ago in grade nine, but I wasn't in the right mindset to open myself up to the possibility of liking it and never got past the first chapter. Since I've had to read a wide variety of novels for English, I feel like it is the perfect time to give this book a second chance so I am going to try and power through it sometime this coming week! I really hope I like it because I plan on reading Sense and Sensibility afterward (whether I like P&P or not).
2. Medea by Euripides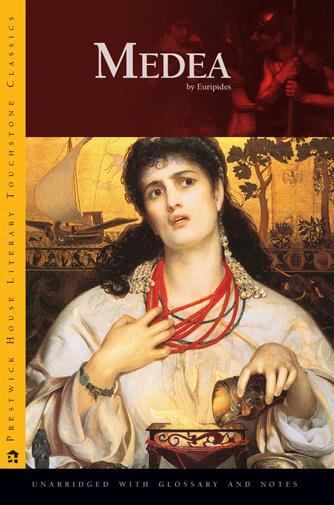 This is a Greek tragedy from way back when, and I am so excited to continue my exploration of Greek tragedies. So far, I've read Oedipus and Antigone, both by Sophocles which I enjoyed quite a bit. I've chosen to read Medea next because since I was a Percy Jackson kid, I heard a bit about Medea in The Lost Hero by Rick Riordan and I am looking forward to hearing her original story! Since this is a play, it will be a short, quick read which I am greatly looking forward to during this week-long readathon.
3. Beneath the Sugar Sky by Seanan McGuire
Only recently did I finish the second book in this series and LOVED IT, so I am incredibly excited to read the third book in the series. Also, all the books in this series are under 200 pages so that's pretty awesome. Beneath the Sugar Sky is the third book in this fantasy series where children venture through doorways into strange, magical worlds and when it is time for them to leave that world, they are brought to Eleanor's Home for Wayward Children to adjust back to reality. Somehow, the author manages to pack so much plot and character into a short amount of pages and it is amazing. I cannot wait to continue on with this series.
4. Anna and the French Kiss by Stephanie Perkins
This is kind of cheating…but also not. I am already 100ish pages into this book, but since the rest of today is going to be so busy, I know I won't be able to finish it before tomorrow. So why not just add it to the TBR? If I do manage to finish it tonight, I'll choose another book to read, but I do have about 200 pages left of this book so I doubt that will happen. A few days ago, I was in desperate need of a fun, light-hearted contemporary, so of course, I turned to Anna and the French Kiss. This will be a nice book for the readathon because it such a fast read that I know I will be grateful for throughout this week.
5. The Outsiders by S.E. Hinton
Hopefully, this book will arrive at my library sometime next week so I can actually read it for the readathon, but assuming it will, I really want to get around to reading this classic in the next few days. Not only is it short, but I feel like it is a must read for any reader, especially one who is going to be an English major…Everyone else also seems to have read it EXCEPT for me, so it is time to join the club and see if I like The Outsiders or not.
6. Children of Blood and Bone by Tomi Adeyemi
My plan for this book, since it is massive, is to read a bit every day so I can actually finish this book in the timespan of 7 days. With my current schedule, there is literally no way I could read this book in one sitting without failing two classes, completely ignoring my family and friends, and throwing away the exercise routine I only just got in place. So yeah, I'll read about 50-100 pages of this every day. This is a fantasy book heavily influenced by West African mythology, and while it has SO much hype surrounding it, I have a feeling I will love it!
7. Three Dark Crowns by Kendare Blake OR Truly Devious by Maureen Johnson
I recently bought these books, but I can't decide which one I want to read! If I still can't decide by the time I need to read one of them, I'll read the first chapter or so of each and choose which one I'm feeling at the time…but I would also really appreciate some help! If you've read these let me know which one I should pick up! Three Dark Crowns is a fantasy about three sisters who are fighting for the crown (I think), and Truly Devious is a murder-mystery at a boarding school so both sound good to me.
Those are the 7 books I plan on reading for the Biannual Bibliothon and I hope you enjoyed! If you are participating in this readathon, let me know what you are reading because I'd love to know. Are you sticking to the reading challenges or are you just reading whatever like me? Also, don't forget to check out my last blog post as well as my social media accounts linked down below. Thanks for reading! 🙂
Last Blog Post: The Fairy Garden by Zoe Mathers – Short Story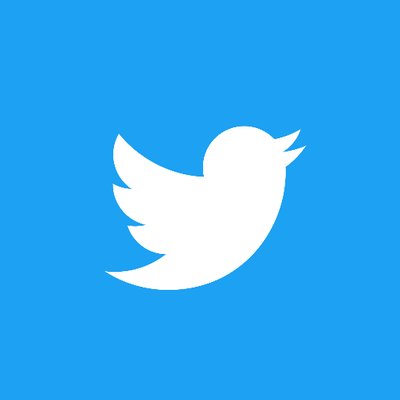 @zoeiswriting