Happy Wednesday!
Sorry for the late post today, but I wanted to share an older story of mine I wrote a few months ago for my writing class. It was a lot of fun to write, and is something I want to develop on in the future! I decided it would be fun to show where the story is now, and then whenever I edit and rewrite it, show you guys how my writing and the story can evolve over time. Anyways, here it is!
—
---
The town's garden is dead. Flowers still curl out of the ground, but their brilliant reds, yellows, and pinks have faded and wilted to droops of grey edged with brown rust. Constant rainstorms have flooded their beds, steady streams of water dripping down the edges of the wooden boxes and taking clumps of dirt along for the ride. The once green grass is leeched to brown, the sharp scent of it freshly cut replaced with the thick and bitter must of autumn.
Autumn is an unwelcomed beast that has stuck its straw in the ground and is now drinking away the vibrant life that once consumed the garden. It claws at my bare cheeks and nose, shaving off layers of my skin with its icy breath as I sit on the wooden bench. A pool of water sits on it too, right underneath me, and it seeps into the butt of my jeans. I stuff my hands into my pockets to keep from trembling off the bench while Queen's, The Show Must Go On hammers at my skull.
I wait for the ideas to come as I sit here, but they don't. The garden is dead, but it is still here. Its magic of conjuring up a story idea in my head must still work. I didn't have the time or patience to wait for spring, not when what I know is a good idea is already crumbling in my hands, its ashes getting carried away by the wind.
I wait another moment, but nothing comes. My head is a pumpkin with the guts scraped out.
"Agf," I mumble, jerking my hands out of my pockets and burying my face into them.
"Hello." The word is muffled by Freddie Mercury's nearly four octave voice, but I still hear it. My head shoots up. A little girl with a round face and lopsided, dark pigtails stares up at me like a kitten begging for milk, grey eyes cutting into me.
"Uh, hi," I say slowly, glancing around the park, expecting to see more people. While it is large garden, I can see everything from where I sit. Even the small pocket of space behind the oak tree that is hidden away from the black gated entrance. I crane my neck around, but I don't see anyone else.
Maybe her parents are somewhere outside the garden. Maybe she ran in here too fast and they are trying to catch up. I remember being her, this little girl in butterfly leggings and a yellow raincoat, eager to return to the only escape of magic one can find in this world of grey.
"Are you a fairy?" The little girl asks, bouncing on her toes. I click the button on my earphones and suddenly Queen switches off.
"No," I say with a shrug. "Sorry."
"It's okay. That just means you can help me find them!" A lisp that came with young age drags out a few letters in her words. She lunges towards me, grabbing my wrist and tugs me to my feet. I hesitate, glancing around again. Still no parents.
"I guess." Searching for fairies sounds better than sitting on this bench, waiting for an idea to slam into my face. Better than waiting for a plot, and cast of characters, and world to be served directly to me on a shining, silver platter. Maybe seasoned with some subplots.
I wish.
"Yay! Usually they're here when I get here…" she says, and glances around. Her shoulders sag. "But I don't see them."
"Oh…yeah?"
Her head bobs up and down as she drags me across the gardens to where a bed of red tulips used to live. Now, there is only a flower box overflowing with watery dirt. I bend down, keeping my already wet bottom above the grass. My hair slips over my shoulder and I flick it back before I get an unwanted hair mask of mud.
A few green roots are poking up from the dirt, testing the crisp air and I smile. I can't wait for spring.
"This's where Lila lives." The girl kneels next to the box, darkness blooming at the knees of her grey butterfly leggings as she does. Her little fingers bury themselves into the black dirt, wriggling around like worms. "Lilaaaaa! Lilaaaaa!" I cringe as her loud voice shatters the brittle glass of the morning and look around. Where the hell are her parents?
"Um, maybe Lila is sleeping," I say, "since it's almost winter. Maybe she wakes up when the flowers bloom in spring." The girl turns to me, dark, bushy brows furrowed, and lips turned down.
"No," she explains. "Lila is always here even when the flowers go away. She just likes to hide." She goes back to digging. I sigh.
"Alright." I cross my arms over my chest which are stiff with cold, and squat down next to her. "So, where are your parents?"
"At home, watching TV with Mike."
"Oh, ok." Great.
"Lila is being bad today," the little girl says, jumping up to her feet with a grin plastered on her face. She's missing two of her bottom teeth. "We have to find her." Before I can respond or more likely argue, she bounds off across the garden and towards the bulky Garry Oak tree towering at the back. It is so massive that it claims an entire piece of the garden to itself, its thick arms carrying leaves that are green in the summer, but now are crispy and brown, scattered around the tree's base.
"So," I say when I reach the tree, shoving my hands into the pockets of my hoodie as I watch the girl dance around it. "What does Lila look like?"
"Blue, blue hair down to here," she points to her shoulders as she does a strange shuffle-skip-squat around the tree. "And she wears a purple dress like the one my mommy's going to buy me for Halloween." I nod, imagining this fairy flying around the gardens with her blue hair and purple dress, wings maybe silver and delicate like tears.
"How big is she?" Suddenly, I'm curious. When I was little I loved fairy stories. Mostly Tinkerbell, but whenever my mother had the day off work and I had the day off school, we filled the fireplace with logs and she would read me folklore until her voice grew hoarse and my eyelids were heavy sandbags. Eventually, the only sound left was the soft crackling of fire devouring wood.
"Like a little-Lila!" The girl screeches and falls to her hands and knees, brushing aside some leaves and burying her nose into a patch of damp grass. I hurry next to her, heart jabbing at my ribs.
"Where?"
"Right in here!" She points at the ground and the pounding in my heart slows to a steady pace. I bend down next to her, even getting on my hands and knees. My jeans stick to my legs like a second damp skin as I lean forward.
A small, stubborn bluebell twists out of the ground here, clinging to the tree's side as autumn exhales over the garden. The girl shivers, the childish grin still splitting her lips and I feel myself smile too.
The garden isn't dead, I realize. I can still feel its heart pulsing underneath my palms, faint but present. I look at the girl beside me, noticing the brightness glazed over her eyes, and I suddenly know what my story is.
—
Last Blog Post: 5 Books That Motivate Me to Read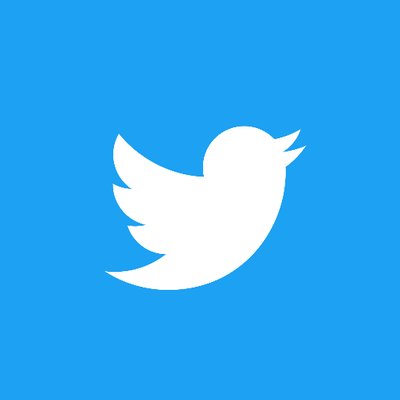 @zoeiswriting