It is the beginning of a new year, and while that means a sudden burst of motivation to read, write, workout, work, etc, etc for some people, it can also be a sluggish period of time for others. So, if you are having trouble figuring out what to read to get you back into the swing of things, not just reading wise but in any aspect of your life, then check out some of the books below! This list is curated out of books I love, and books that always motivate me in general, so I hope you enjoy 🙂
Fangirl by Rainbow Rowell
This is a great book to motivate me to read, write, and also attempt to like school a little more than I do. Fangirl is all about a girl named Cath who is starting her first year of college with her twin sister, Wren. While Cath wants to stay in her little bubble of a dorm room, writing fanfiction, Wren wants to explore the college life, leaving Cath behind. Cath struggles to find a place of her own in college, not really wanting to, until she is taken under the wing of her roommate, Raegan, and her best friend, Levi. This book is all about social anxiety, loving the art of writing, and making friends which are things a lot of us can relate to. This book is such a quick (even though it is over 400 pages) and fun read that I always crave another book right after, and because of that, this is the book I always run to when in a reading slump!
Lady Midnight by Cassandra Clare
Honestly, this is the book that reminds me why I love to read and also write. The world is so genius and the characters are incredibly amazing and diverse, that it inspires me to write a story just like it. It also makes me desperately want to read more fantasy and that is always fun. Lady Midnight is the first book of the third series in Cassandra Clare's Shadowhunter world, a world where Shadowhunters (half human, half angel) carry out their mandate of ridding the human world of demons. Our main character, Emma Carstairs is a Shadowhunter, desperate for revenge and answers after her parents' dead bodies wash up on shore. We follow her search for answers along with her friends and maybe getting more than she bargained for. I love, love this series, its characters, the world…everything is just amazing.
The Light Between Worlds by Laura E. Weymouth
Everything about this book's atmosphere makes me want to read and write; its dreary and grey, England weather draws me into a cozy mood that just wants to snuggle up and do the things I love. The Light Between Worlds follows two sisters, Evelyn, and Philippa who have just returned, along with their brother, Jamie, from a magical, fantasy land called The Woodlands. During the devastation of World War II, the siblings fled their backyard bunker into this world and spent years there before returning home. While some are settling into reality better than others, Evelyn can't. The Woodlands was her home and now she struggles to find her place in the mortal world. When she goes missing, Philippa must return to England from American and uncover the truth of her sister's disappearance and the struggles she faced, and she is in for an awakening. The whimsical atmosphere, writing, and characters really draws readers in, and because of it, I love this book!
The Outsider by Albert Camus
Okay, this one needs a little explanation. I read this book for English and just finished my second read of it before I write a bunch of tests, essays, etc for it, and I like this book. I do. I think it is clever and an excellent representation of existentialism in literature. However, it is not a book I read for enjoyment necessarily. The plot is really quite simple, hitting point A, B, C with not much in between. This book is really about the main character, who is really a personification of existentialism. It is all about this character who fails to act certain ways towards events like his mother dying, etc; in the ways that society expects him to. After committing an immoral crime, he is then cast as an outsider from society because of his lack of emotion and feeling. What motivates me about this book, is the main character. He is unlike anything I have ever read and it really motivates me to read more characters who are morally grey, and also to write more characters like that!
The Raven Boys by Maggie Stiefvater
I always forget how much I truly adore this book until I read it. Right now I am reading The Raven King (finally), and I'm reminded how atmospheric this witchy, magical town of Henrietta is, and how much I love the characters. The atmosphere is a huge factor in any book for me, and this magical, mythical type of atmosphere always draws me in immediately. The Raven Boys is a story influenced by Welsh mythology, taking place in small town, Henrietta. We follow Blue, and the Raven Boys; Gansey, Adam, Ronan, and Noah, who are all on different journeys but one day their worlds intersect when Blue welcomes the soon-to-be-dead on St. Marks Eve as she does every year, and meets Gansey. In all her years of doing this, Blue has never once truly seen a ghost, only feeling as they pass through her. Gansey is the first, and she is told it she saw him because he is her true love or because she killed him. This book has psychics, as Blue's family are all psychics, and a wonderful cast of characters that you really can't help but get attached to.
Those are the 5 books that motivate me to read, and also write, and I hope you enjoyed! Let me know what books motivate you to read because I would love to know. Also, don't forget to check out my last blog post and my social media accounts linked down below. Thanks for reading 🙂
Last Blog Post: Reading + Writing Update!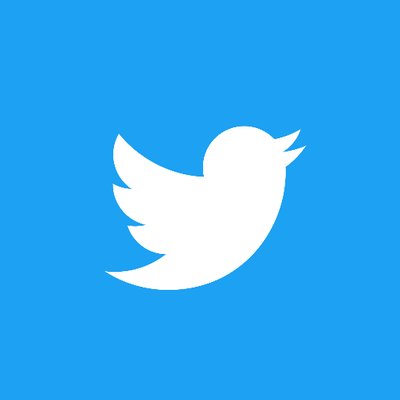 @zoeiswriting