Helloooo. First off, welcome 2019! This is my first blog post of the new year so yay! I hope 2019 is being kind to you so far and I hope it will be a great year to come. Anyways, today I will be sharing my spoilery thoughts, opinions, and comments on the fantasy book Wintersong by S. Jae-Jones. If you haven't read the book I will be providing a quick synopsis of the book and a snapshot of my overall, non-spoiler thoughts before I dive into the deep stuff so check that out below!
Wintersong takes place in the past in a small town in Germany where our main character, Liesel's sister is kidnapped by the Goblin King; a monster she thought was only a story from her childhood but is now a nightmare come to life. She ventures to the Underground, the land of the goblins, to save her sister and return to the world above intact but like all adventures, it is never that easy.
Overall, I…did not like this book. It was slowly paced for the most part and our main character, Liesel, was not a POV I enjoyed. She was easily manipulated, whiny, and not too intelligent, making it difficult for me to care about whether she died in the Underground or not. I gave it a 2.5/5 stars because of that, but if you want to hear my SPOILER thoughts on it, keep reading!
——————————————————-Spoilers Ahead——————————————————–
Let's start with the overall story. Reading the back of this book, I was so excited to jump into this story of an evil Goblin King who steals our main character's sister, drawing her into the Underground to save her sister before it is too late. However, while I was hopeful while reading the first 100 pages (even though they were some slowly paced 100 pages), I soon realized I shouldn't be. Honestly, I don't know how I kept reading and didn't DNF this book. Anyways, back to the point. Liesel (our MC) ventures down to the Underground just before page 100 to save her sister and within a few pages of her being down there…she finds her sister who is fine, a little delusional, but for the most part completely fine. Okay, okay, Liesel apparently has to burn some of her music to find her sister but honestly, that's a small price to pay for the life of someone she loves. Once Liesel finds her sister, Kathe, they kind of just chill down in the Underground for a few days, right under the Goblin King's nose. The Goblin King is someone from Liesel's childhood actually, so that plays into the plot when she gives herself up to him so her sister can safely return to the world above only a ten or twenty pages after Liesel finds her…which was weird to me because it was TOO EASY. Also, we only get a few glimpses into how the Goblin King is evil…most of those glimpses composed of malicious grins and his dark black eyes. Anyways, after this, the entire rest of the book follows Liesel moaning about how the Goblin King isn't letting her pursue her music just like in the world above (even though that's not true…he plays the violin all the time and wants her to write her own music/play music), about how ugly she is compared to her sister, and realizing she is madly in love with her captor and the man who stole her sister. But it's okay because he's HER Goblin King.
Everything in this book just happened so fast. Kathe getting kidnapped, Liesel finding her, Liesel freeing her, Liesel marrying the Goblin King, and then we had this looooong stretch of Liesel and the Goblin King just hanging around, and then Liesel escaping back into her world. Any action happened in a span of 2-5 pages, and then whatever else we read afterward was fluff and not necessary. There were a few good lines I tabbed, but overall, I was not impressed.
One thing that isn't big but also really is because it contradicts the character S. Jae-Jones has built Liesel up to be, is when Liesel discovers her brother is dead…or has been dead for a long time and a changeling (I still do NOT understand what those things are honestly) has been acting in his place. Or at least, I think that's what happened…honestly, lots of confusion occurred here for me. So, the whole beginning of the book it is conveyed that Liesel loves Josef more than anything, and protects him more than she protects Kathe. She gives up her own undying passion for music so her brother can pursue it instead, and grieves for him when she is in the Underground. AND THEN SHE FINDS OUT HE IS DEAD, CRIES A LITTLE BIT AND WE BARELY SEE HER THINK ABOUT IT AGAIN. Like honestly, she finds out the person she loves most has died, and kind of forgets about it because the Goblin King she loves so very, very much is there and he makes her a woman named Elisabeth, not a girl named Liesel. Yeah, I was weirded out too. This just annoyed me because we are made to think she cares about Josef so much, but her reaction to his death is really anticlimactic. I have a younger brother who is literally my life, and if he died…boy, objects would be thrown against walls, my heart would be breaking and my cheeks would be streams of tears.
Let's discuss the Underground, the land of the goblins, which are ruled by a single Goblin King whose past we learn LITERALLY nothing about. Maybe it and he will be explained in the second book (which ha, surprise, surprise, I'm not picking up), but I still think it'd have been smart to introduce some backstory of him in this book to make him seem less, well, less FLAT AND BORING. I can't tell you anything about this Goblin King accept he's not as hot as Hans (who honestly, was such an UNNECESSARY character in this book. Will talk about more though…) but still pretty cute, and he plays the violin. Anyways, we also learn nothing about the Underground. I have no idea what it looks like. The only places down there described to us are Liesel's room and the room in between her room and the Goblin King's…that's all I remember and can kind of picture in my head. So yeah, the Underground to me is composed of two, sometimes three (when Liesel wakes up in the Goblin King's bed), rooms.
Okay, I need to talk about Hans. 1) Why is he in this book? That's it. That is my only question actually. Like why, WHY, is he a character? He is introduced as the man promised to Kathe who honestly, couldn't care less about him, but Liesel is secretly in love with him. Until Liesel is suddenly living a life right after her sister is taken where Kathe never existed in her family, and because of that, Liesel is pursuing music or something (I thought Josef was the reason she had to set aside her dream but I guess not?). In this weird life, she kisses Hans and I realizes she doesn't love him. Anyways, why bring him in then? It would have been perfectly FINE to not set up the idea of Kathe being engaged to someone because it made no difference to the story, the Goblin King still took her, and it also would have been perfectly FINE if Liesel wasn't in love with anyone before going to the Underground and realizing she kind of loves him instead. He served no purpose at all and was a waste of space in this book. Maybe he serves a purpose in the second book which then everything I said now would be kind of invalid (also not though because Jae-Jones could have just had Hans engaged to Kathe and that's it), but STILL.
Anyways, this book had 400-something pages filled with a lot of nothing…oh wait, sorry, filled with a lot of contradicting or useless characters, slow and boring plot, and a flat world. However, I really did like the writing. It was lyrical and beautiful…my favourite type of writing! I apologize for being kind of harsh but this is just my opinion. There were a few lines in the book and even a few scenes I enjoyed in this book overall, again, those were just because of the writing. Overall, I gave this book 2.5/5 stars. Why did I not DNF this book if I hated it so much? Well, I really, really wanted to like it and I just hoped it would get better. It took until page 300ish for me to realize that wasn't going to happen though.
Anyways, that is all for my spoilery review on Wintersong by S. Jae-Jones, and I hope you enjoyed! If you've read it, let me know your thoughts on it because I am really curious. From what I've read on Goodreads, people either loved it or hated it. Also, don't forget to check out my last blog post, as well as my social media accounts linked down below. Thanks for reading 🙂
Last Blog Post: December 2018 Wrap Up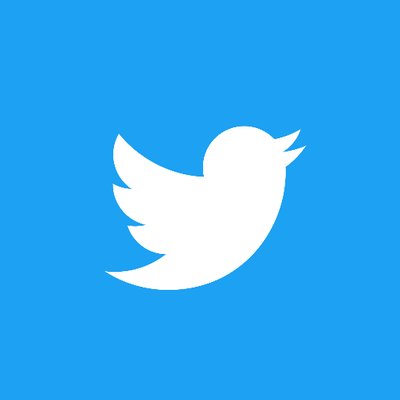 @zoeiswriting