Happy Sunday!
I hope you all had a great week whether you celebrate Christmas or not, and I hope you managed to get a lot of reading, writing, or whatever else you enjoy doing, done! Personally, I had a GREAT reading week and while I am technically on a writing break, I do have something I want to discuss in that section of this blog post though so stay tuned for that! Anyways, let's get into this update.
I finished 4 books this week which I am really happy about because now, I am only 3 books away from finishing my 2018 reading goal! Yes, that means I have to read 3 books in one day since tomorrow is the last day of 2018, but I know I can do it since the last 3 books I want to read are short. One is the City of Fallen Angels by Cassandra Clare audiobook which I am only one hour away from finishing…so yeah, I will finish it tomorrow for sure. The other books I plan on reading tomorrow are two novellas because THAT'S NOT CHEATING!
Anyways, for what I read this week, I read Wintersong by S. Jae-Jones, Down Among the Sticks and Bones by Seanan McGuire, Fangirl by Rainbow Rowell, and last but not least, Alice in Wonderland by Lewis Carroll. I actually have a review coming out for Wintersong in the next week or two, but I will give a quick snapshot on my feelings for it, as well as the other books. I was so excited to read Wintersong, but it was not a book for me. I thought it would be because it has goblins and magic and takes place in Germany in the past, and to me, that sounds epic. Sadly, it was anything but! Anyways, more to come in my review. However, I did love Down Among the Sticks and Bones by Seanan McGuire, the sequel to Every Heart a Doorway which I read during the BookTubeAThon in the summer and while I enjoyed it, I wasn't blown away with the first book in this series. The sequel was so amazing though; everything from the writing to the world to the characters was just brilliant, and how the author packs so much stuff into a book under 200 pages will never cease to amaze me. But yeah, loved it! I also, OF COURSE, loved re-reading Fangirl by Rainbow Rowell because this is an all-time favourite of mine for sure. This may have been my fourth or fifth re-read of this contemporary to be honest, but I did't love it any less than I did the first time or the second time and so on. I was in desperate need of a cozy, heart-warming contemporary and immediately leapt towards Fangirl because if you've read it, you'd know how wonderful it is and if you haven't read it…what are you doing!? Lastly, I read the short entirety of Alice in Wonderland, the classic by Lewis Carroll which I actually have not read before. Honestly, wasn't super impressed. It was alright but Alice…well, she is a difficult character to say the least. I wasn't expecting much from this book, but I do wish I enjoyed it more than I did since it is a "classic". Anyways, half of my reading this week was AMAZING and the other half was bleh, but that's how it goes sometimes. I am so excited to strive to read 3 whole books (OKAY FINE, novellas…but those are books too! They count!) tomorrow and reach my yearly reading goal because I am so close it would suck to not reach it, you know?
Okay, okay, I know I'm on a writing break but suddenly the urge to write overtook me. Not in the way I expected or the way you might assume. Since I spent the last two days reading Fangirl by Rainbow Rowell, I had the urge to write some fanfiction (something I haven't done since I was 13-years-old and locked away in the world of Percy Jackson). In Fangirl, our main character, Cath, writes fanfiction for this massively popular fantasy series similar (not unlike Harry Potter), and that just made me want to write some. Not because I want to regularly write fanfiction, but because I was desperate to write something. Something that didn't contain my own original characters or world, just my own story idea. So, I wrote 1,000 words of some AWFUL fanfiction following my favourite characters from The Dark Artifices trilogy by Cassandra Clare and it was a lot of fun. It was a great creative release and it truly helped me fill my creative well just a little bit more in a way both reading and watching Netflix can't do. I have no idea if I will write any more terrible fanfiction or if I will write something of my own, but I do plan to head to a coffee shop tomorrow and hopefully, something productive will occur from that.
That was all for my reading and writing update and I hope you enjoyed! Don't forget to check out my last blog post as well as my social media accounts which are all linked down below. Thanks for reading 🙂
Last Blog Post: Best Books of 2018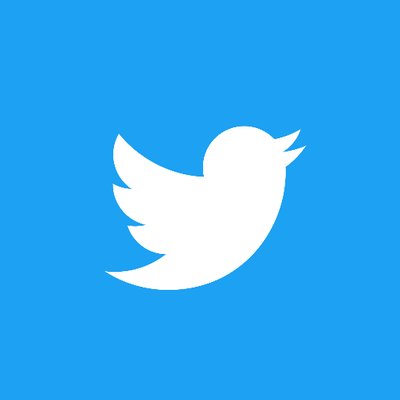 @zoeiswriting