Happy Friday!
We have only 10 days of 2018 left so it is time to discuss all of my reading and writing goals for the new year! I love these type of blog posts, videos, etc, because it gets me so motivated for accomplishing my goals in the new year and hopefully, it does for you too. I'll have my 2018 goals wrap up out at the beginning of January so stay tuned for that! Anyways, let's get into it.
Reading
Read 70 Books – This is 5 books less than my 2018 reading goal because I know I'm not going to have as much time to read as I do this year…however, 5 books less isn't a dramatic drop but that is because I plan on doing an entire degree in reading (English Literature) and plan on taking quite a few classes that include reading so I'm sure I will still read a lot.
Read At Least 10 Classics – Since I want to do a degree in English Lit, I will be reading a lot of classics. Not only that, but I do really want to branch out my reading tastes from YA (I still want to read YA all the time obviously) and make this a goal for 2019.
Read At Least 30 New Releases – Sometimes, I get caught up in re-reading books which I love and is the reason I buy books instead of borrowing them. However, I can get caught up in doing that and forget to read new releases so I want to make sure at least almost half of the books I read are new releases.
Writing
Submit to 5 Literary Magazines – I spent most of 2018 writing new stories and while they still need some editing and I want to write a few more, I really want to make sure I focus on sending them out instead of hoarding them. So yeah, I would like to submit to at least 5 but it would be great if I sent out more.
Submit to 3 Writing Contests – Again, I want to get my voice out there and just keep sending out my work.
Write 3 NEW Short Stories – As for sending out pieces of writing, I also want to make sure I write a few new ones. However, since I'm starting my first year of university in September 2019, I might not have time to write more than 3 so I am setting my goals low since my only free time between then and now will be summer break.
Write 1 Creative Non-Fiction Piece – After spending a month or so on creative non-fiction in my writing class, I realized this genre of writing excites me and is something I want to keep exploring in the new year by writing at least one CNF piece.
Write Draft 3 of Project Mystic – I feel like I haven't touched this project in forever when really, it has only been 2(ish) months. I do want to get back to it sometime in the new year though and attempt draft 3 though because I'm itching to return to the world.
Blogging
Post At Least 3x a Week – Even with the chaos of school, I want to make sure I am still constantly posting and uploading content. I love blogging and want to make sure it is something I am always doing. Currently, I publish 4 blog posts a week but that could get a bit much in the future so I wanted to lower my expectations a little bit.
Upgrade Plan – Currently, I have the WordPress personal plan but I really want to upgrade to the premium plan so I can make my blog even better! I've been blogging for almost 3 years now, and want to keep moving forward.
Set Up a Newsletter – Along with upgrading my blog plan, I will then be able to start a newsletter which is something I have always wanted to do but can't with a personal plan. Since my plan expires in early January, hopefully, I will have this plan in motion within the next few months.
Anyways, those are all of the goals I have for 2019 and I realize I have quite a lot, but they are pretty broad and manageable I think. Don't forget to comment below some goals you have for 2019 because I would love to know! Also, make sure you check out my last blog post as well as my social media accounts which are linked below. Thanks for reading 🙂
Last Blog Post: Festive Christmas Book Tag!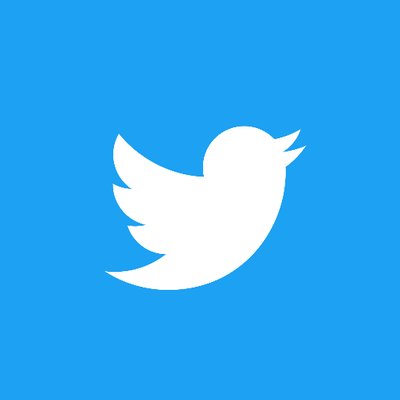 @zoeiswriting