I really wanted to make this blog post on how to take a PROPER and BENEFICIAL break from writing because I actually plan on taking a whole month off of writing. I will explain this a bit more at the end of this post because first I am going to be sharing some tips and tricks to get the most out of a writing break!
Q: Should I Take a Writing Break?
I think it is essential to take a writing break from time to time. Whether that is only a week or a month, taking some time to just chill and rejuvenate your creativity is crucial to your writing as well as your mental and physical well-being. So yes, if you feel yourself on the verge of breaking from the stress of writing, or if you are well past that point, keep reading this because it is time to take a break! Breaks from writing will also give you a chance to focus your time and energy on other things like reading, school work, exercise, or spending time with friends or family. Things that you might have been neglecting before.
Q: Will Taking a Writing Break Make Me a Bad Writer?
No! Taking time away from writing can sometimes install guilt because we writers have this idea that we need to always be writing, and if we don't, we are a failure. This is not true and here is your daily reminder of it! Taking time will if anything, only make you a BETTER writer. Breaks are important because they prevent burnout which is really unhealthy so take that break.
How To Get the Most Out of Your Break:
Read…a LOT – This is a great way to fill your depleted creative well with good stories, that way, you will be topped off and ready to write when your break is over. Some books I recommend reading during your break are Big Magic by Elizabeth Gilbert, Eat Pray Love by Elizabeth Gilbert, and On Writing by Stephen King.
Watch movies/TV Shows…a LOT – This is like reading, this refuels you with good stories and also gives your mind a break from thinking, creating, etc. Something that everyone needs.
Pick Up a New Hobby – One way to help your creativity/writing is to try something new and totally unrelated to writing. Start baking or knitting or exercising. Something that will keep you occupied from the guilt of not writing and that you really enjoy.
Focus Your Energy On Neglected Activities – Whether it is time to make more time for your friends and family, or spend more time outside, focus this new found time and energy into things you might have been neglecting lately.
Journal – This is still writing, but this is a type of writing that doesn't require any outlining or thought really. Journalling is a great way to just let go of everything bottled up inside of you and I recommend it even when you're not on a writing break.
Sleep More – Sometimes I go late into the night writing, but while I'm on writing breaks I try to make it a priority to go to sleep earlier and then wake up early. It's important to get no less than 7 hours of sleep, but maybe without writing, you can clock in 8 or 9 hours. Personally, sleeping more than 8 hours gives me a headache because my body feels like it has overslept, but it's nice to be able to wake up early and just lay in bed for longer.
Why I'm Taking a Writing Break…
I wanted to write this blog post because yes, I have decided to go on a writing break. Not only do I feel depleted creatively, but I really want to spend more time focused on reading and school work. I am in my senior year of high school and am also taking a university class (Writing 100), and lately, have felt like I've been neglecting school which isn't good! I want to focus my energy on my school work to end my high school career on a strong note. Of course, I also want to do well in my uni course because I do get credits for it and can use it towards what I am studying next year obviously. There is no set timeline for this writing break but I am starting it this week and basically am going with the flow and ending it whenever. However, saying that, I don't want it to extend any further than the end of January. Of course, I will still have assignments for my writing class to do and essays for classes and scholarships to write, but my break is more geared towards taking a break from my own personal, creative writing. I've put a lot into my own writing these last few months and just really, really need a little breather. But yes, this may be a one and a half month break but we will see. I encourage you to also take a break if you are feeling a little stuck or tired because it might be for the best!
Anyways, that is all for this blog post and I hope you enjoyed! Don't forget to check out my last blog post as well as my social media accounts linked down below. Thanks for reading 🙂
Last Blog Post: Reading + Writing Update!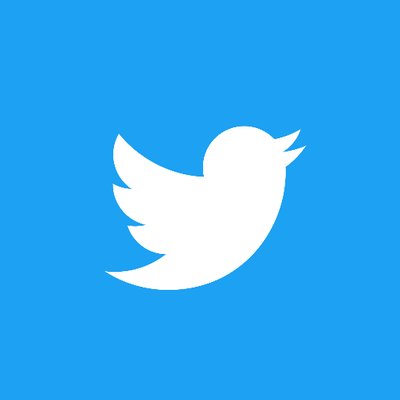 @zoeiswriting