There are quite a few books I am dying to have in my hands in the new year and today I am sooo excited to be sharing them with you because I am sure there are a few on my list some of you are excited for too. Anyways, let's just get into it!
A Curse So Dark and Lonely by Brigid Kemmerer – January 29th, 2019
I haven't heard anything about this book other than what I read on Goodreads, but it sounds pretty awesome if you ask me. This is re-telling of Beauty and the Beast but for part of the book, it takes place in our world before our main character is sucked into a fantasy world to save the prince who is destined to destroy his entire world if someone doesn't help him break his dreaded curse. One thing that caught my eye when reading this book's description was that the main character, Harper, has cerebral palsy. It's really great to see that kind of diversity in a novel and it is something we need to see more of! Hopefully, this book is as good as it sounds though!
Defy Me by Tahereh Mafi – April 2nd, 2019
After Restore Me, the sudden fourth addition to her Shatter Me series, I am so, SO ready for Defy Me. I love Warner…a lot, and without him I doubt I'd love these books as much as I do, to be honest. Since I don't want to spoil what this book is about, the first book, Shatter Me, follows our main character Juliette who has a deadly and terrible curse that kills anyone she touches. She has been locked away for years because of this until she suddenly gets a new roommate named Adam and he helps break them both out. This is a dystopian series and while I'm not a huge dystopian fan, I do enjoy these books and am looking forward to Defy Me!
The Princess and the Fangirl by Ashley Poston – April 2nd, 2019
I read Geekerella by Ashley Poston when it came out last year and really liked how quirky and relatable it was, so you bet I am looking forward to The Princess and the Fangirl this spring. This book follows two characters, Imogen who is a die-hard fangirl of the TV show Starfield, and Jessica who is an actress in Starfield who wants out. When the script for the new season of Starfield leaks, Jessica is put to blame and after unlikely events push the two look-a-likes together, Imogen and Jess work together to find the real snitch. I think this book will be a fun ride and I cannot wait for this fangirl-filled story.
The Red Scrolls of Magic by Cassandra Clare and Wesely Chu – April 2nd, 2019
April 2nd is going to be a busy day for book releases, and while I am excited for them all, I think I am most excited for this one. This is another book set in the Shadowhunter world, and it follows the adventures of Alec and Magnus after the events of the Dark War. While Alec has never been one of my favourite characters, as more books with him in it come out, I've learned to like him a lot more than I did in City of Bones. Maybe this book will help me really like him, but nonetheless, I am so excited to hear about what happened to Magnus and Alec after the Dark War. I can't really say much about the plot because of spoilers, but yeah!
Again, but Better by Christina Riccio – May 7th, 2019
I have been watching Christine (Polandbannasbooks on YouTube) for years and years now, so of course, I am going to support her and check out her book. Also, it genuinely sounds like something I would enjoy reading. This is a contemporary book that follows Shane, a girl in college who has felt like she was doing it all wrong, her daily routine consisting of her dorm, class, dining hall and repeat. Hoping to right her wrongs, she signs up to study for a semester in London but when she gets there, she realizes she hasn't left the things that were holding her back at home like self-doubt. I think I will really relate to Shane and I am curious to see how much I like the story overall!
There's Something About Sweetie by Sandhya Menon – May 14th, 2019
To be honest, I was not a big fan of From Twinkle, With Love, Menon's last contemporary novel. I really did not like the main character, but I did really enjoy the overall story so I am willing to give this new book a try when it comes out this spring! It follows two characters, Ashish who was recently dumped by his girlfriend and whose parents are frantically trying to set him up with an Indian-American girl, and Sweetie who is tired of her parents saying she's lacking because she's fat and is determined to show them and the world how awesome she really is. Ashish and Sweetie don't plan on it, but when they are thrown together sparks fly and they can't help but fall for each other. This sounds really cute like Menon's other novels, and I'm excited about all the mushy, gushy goodness.
We Hunt the Flame by Hafsah Faizal – May 14th, 2019
This book sounds so epic and again, I haven't heard much about it, but I cannot wait to get my hands on it! The world in We Hunt the Flame is inspired by ancient Arabia and it follows Zafira who is a well-known hunter that has disguised herself as a man, braving the cursed forest to feed her people. We also follow Nasir who is a prince that assassinates anyone foolish enough to deny his father, avoiding any sense of compassion to stay alive and sane in his crazy world. Their paths cross when Zafira embarks on a quest to retrieve a hidden artifact and Nasir is sent after her, not to retrieve the same artifact but to kill Zafira. This book sounds sooo awesome and I cannot wait to sit down and devour it when it hits the shelves!
Chain of Gold by Cassandra Clare – November 19th, 2019
Chain of Gold could very well be my most anticipated release of the year but I am not 100% sure yet. In this new Shadowhunter series, we follow the children of Will and Tessa from The Infernal Devices trilogy in Edwardian London, James and Lucie Herondale. We follow them as the Blackthorn and Carstairs families suddenly arrive in London, but they are not all that arrives because the plague comes too. Action, adventure and romance are inevitable for Shadowhunters, and they are no different when dark secrets are unravelled and the price of being a hero is made blatant. Actually yeah, this is my most anticipated release of the year.
The Toll by Neal Shusterman – Release Date Undetermined…
This is the third (and final?) book in the Arc of a Scythe series and if this is the finale, I know it is going to be one hell of a ride. If it's not, it will still be one crazy rollercoaster. Thunderhead left me BROKEN and eager for more, and I am itching to get my hands on The Toll but who knows when that is going to be. The first book, Scythe, takes place in a future dystopian world where humans have conquered everything from death to disease. To keep the world in balance though, there are Scythes who choose people to kill every week at random. Our two main characters, Citra and Rowan are chosen to be the apprentices to a well-known Scythe but it is a burden neither of them thought they wanted. Neal Shusterman crafts such an interesting and terrifying world in these books and I am curious and nervous to see what he does in this next one!
There you have it! Those are 9 most anticipated releases for 2019 and I hope you enjoyed. Don't forget to let me know what books you are looking forward to next year because I would love to know. Also, make sure you check out my last blog post as well as my social media accounts which will all be linked down below. Thanks for reading 🙂
Last Blog Post: Reading + Writing Update!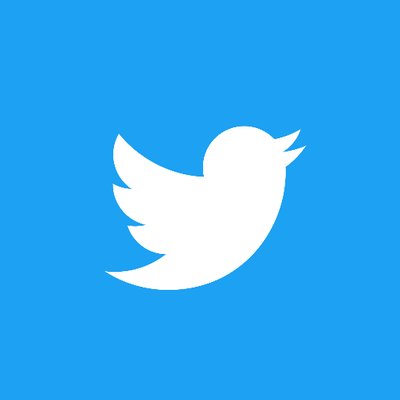 @zoeiswriting