This is a topic I think about a lot, so I thought why not discuss it with all of you because, in my opinion, it is an important discussion to be had among us readers.
So, ARE schools killing reading?
Long story short, I think they are, and here is why.
As someone who absolutely LOVES reading now, I can't say I was always like this. Up until grade 5, I was by no means a reader. I got into reading when I was 10, almost 11 years old because my cousin finally forced me to watch Percy Jackson and the Olympians: The Lightning Thief and spoiler alert, I adored it. It is the reason I read the rest of the series, thus falling in with reading altogether. However, before that, I only read books when school forced me, and they were books way, way under the level of reading I should have been reading according to my teacher. That little bit of criticism on what the little I enjoyed reading drove me away from reading…until I got into Percy Jackson that is.
Even as a reader now who is in grade 12, I am still not a huge fan of reading in school or reading for school. To me, they feel like two separate things and when I read something for English class, it just isn't something I really enjoy and it always feels like a chore. Why is that? Well, the choice of reading is a large part of it, but it is also because of what follows after reading the book. Usually, an essay or paragraph response is written after we read a book or essay or short story in English class and like I said I love reading, and I also love writing, but something about reading and writing something I don't really want to, takes away the enjoyment out of it all. I can only imagine how someone who doesn't like reading or writing at all would feel about it, but I can definitely see how it would drive them to permanently retreat to the idea that they are not the reading or writing type. Reading in schools should be fun and free, not constricted to not even being able to choose what book you spend the next two weeks trudging through! And afterwards, literary circles are a much more efficient way of gathering everyone's understanding of the book and can still be paired with a written response.
Reading can be made a much more entertaining and interesting assignment in school, yet it is treated like being forced to run a half-marathon in gym class. READING IS AMAZING! Yet, I almost feel ashamed saying that at school not because I think reading is "un-cool", but because I too, sigh reluctantly every time we are given a book to read in English class. Before looking at the cover, I determine that I don't like it and to be honest, that's true most of the time! Sometimes I don't mind what we read, but because of schools preference of clinging to old, boring books by only white, male writers, I usually lean towards not liking them. Schools need to branch out with their reading taste because there are so many amazing books now that cover important subject matters to the world today, and have concrete messages students can dissect. Not only are they still teachable books, but they include more diversity that will allow students to connect and enjoy them better.
In grade seven, my teacher let us read Percy Jackson and the Olympians: The Lightning Thief by Rick Riordan. At this point, I had read it a million and one times, but I was still so excited that entire month or so we spent on the book and lots of my peers were too. We did fun, colourful projects and assignments, even Jeopardy at the end of the unit, that got everyone interacting and pumped about the book. The energy surrounding reading was bright and bubbly in response to the bland and heavy one reading in class usually brings along. That was the first and last time I ever felt that energy in a classroom when it came to reading!
Schools need to fix their curriculum to paint reading in a better light. Not one that advertises reading as something only required in school, but something that you can do for your own personal enjoyment. With more choice and more interactive activities, reading can be enjoyable, if not fun in the classroom and show students that reading is for anyone and everyone. The lack of young readers today is alarmingly low with all that technology now has to offer, but with reading people will become more compassionate and educated on subjects happening all over the world. Reading overall is only amazing, and is something students are being taught to hate rather than love.
Anyways, that is all for this chatty coffee talk, and I hope you enjoyed! If you have any thoughts on this topic you want to share, let me know in the comments below. Do you think schools should change? Or should they not change? Also, don't forget to check out my last blog, as well as my social media accounts below! I haven't been too active on social media lately, but hopefully, I'll get back on that soon. Thanks for reading 🙂
Last Blog Post: NaNoWriMo Week 4 – Last Week Check Up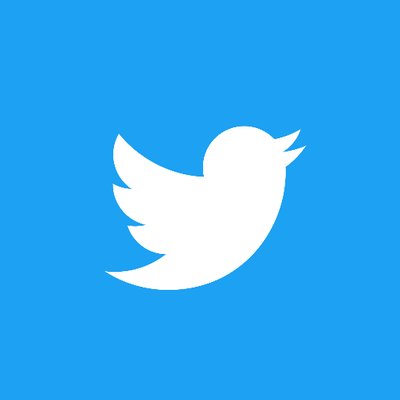 @zoeiswriting